ok I know its been a long time since my last post, sorry, I'm pregnant, I was insanely ill, yada yada yada, we've all got our excuses. My sister-in-law ever so subtly facebooked me and; anyhow, I'm here now and because of the current state of my house and my life am unsure as to when my next post will be, so I'll just catch ya up on all the recent details of our lives!
First and most importantly...It's a Girl!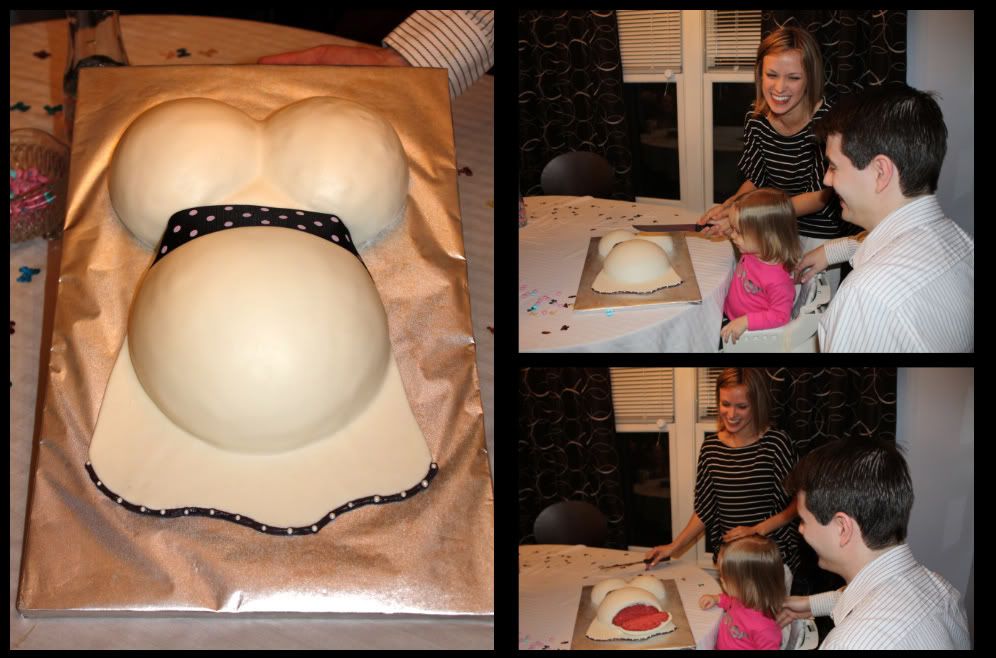 Our dear friends Jared and Sarah Jo threw us a gender reveal party, where we revealed to everyone that baby Miller #2 is a Girl. I'm thrilled! There was a slew of food that I was able to eat: rice, tater-tots, cottage cheese, pancakes. I ate more that night than I had in the last 20 weeks, then I got sick the next morning! I as every mother in the world would say would have been happy with either sex but I semi-secretly wanted another girl.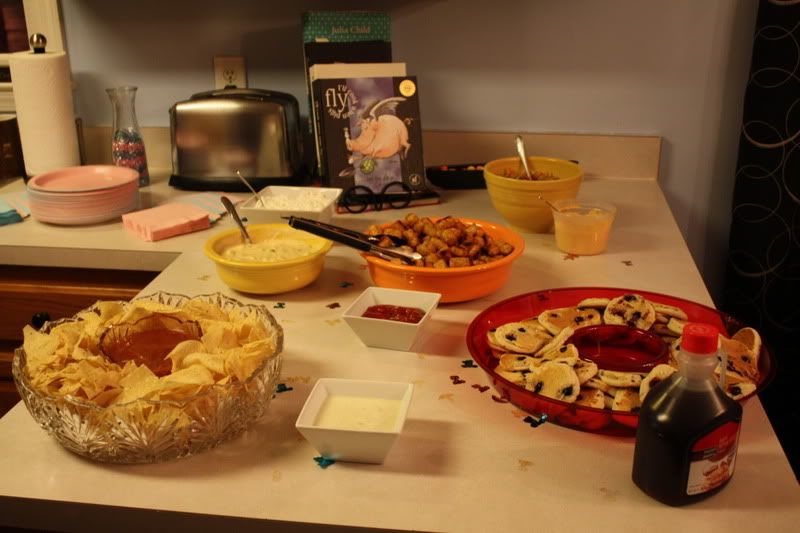 Our girls will be born in the same season of the year so we can do hand-me-downs and save a little cash. They will exactly be two years, one month and one week apart. I know this because we opted to schedule a c-section for this pregnancy. So on July 18th 2012 we will officially be a family of 4!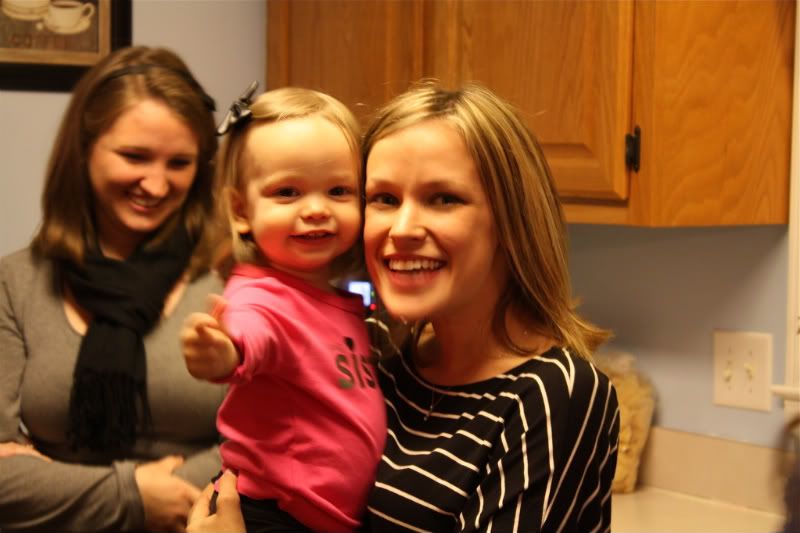 My Feburary gift came in the form of a trip to a friends house where I sat in a living room and held her sweet new girl, twenty-seven hours old, and studied her features, ran my fingers over the cowlick of silky hair that hugged her perfect head, and inhaled the rare opportunity to experience the miracle of really new life. I speak fluent newborn, you know. And I could have sat in that room holding that baby Nora all day.
Other than that you missed:
A visit from Grandpa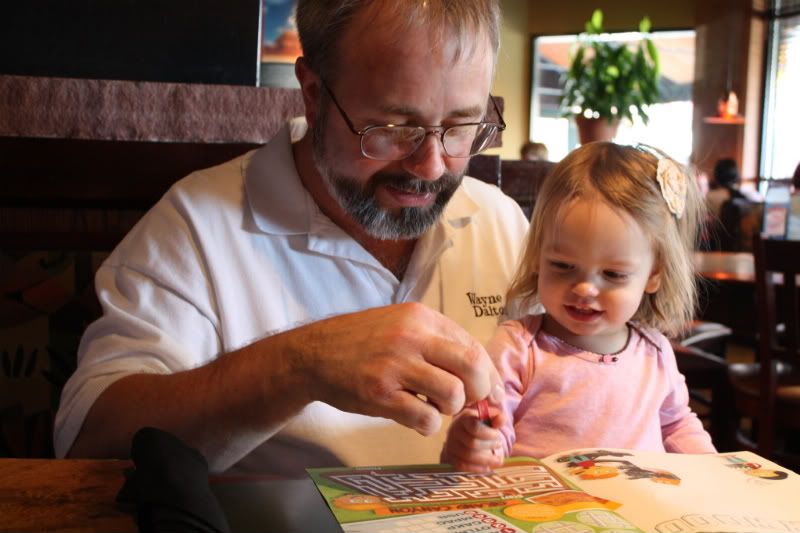 St Patricks day (green food and clothes)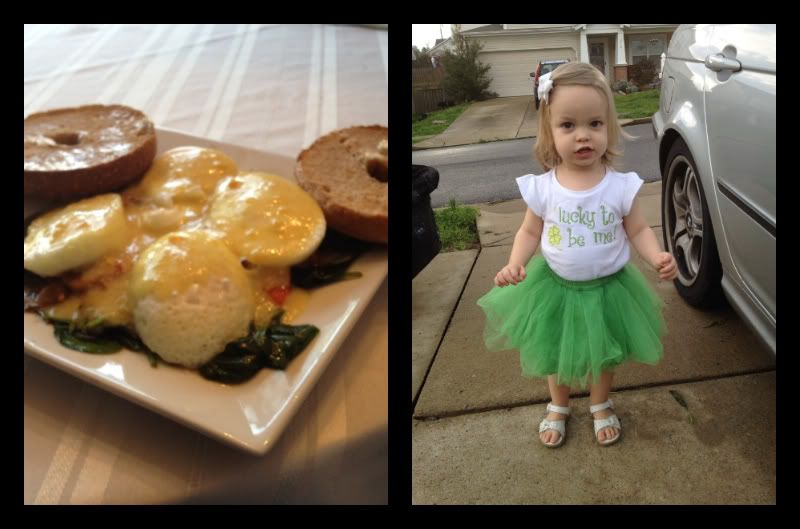 Somebody's getting curls!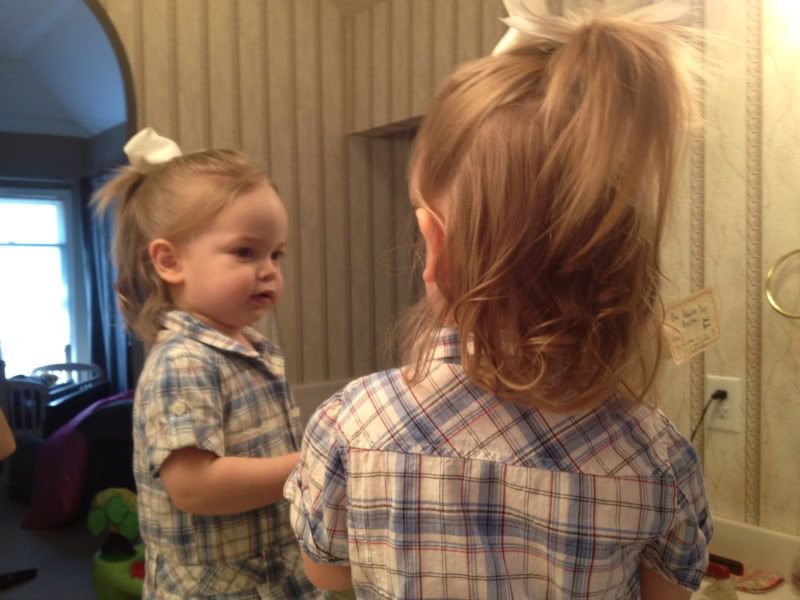 She is going to be a flower-girl this summer
I was giving myself a pedicure one afternoon during Addiston's nap and when she woke up wanted to match mama, after one foot she spased out and refused to let me near her with a polish brush. Oh we she can rock the one foot pink look!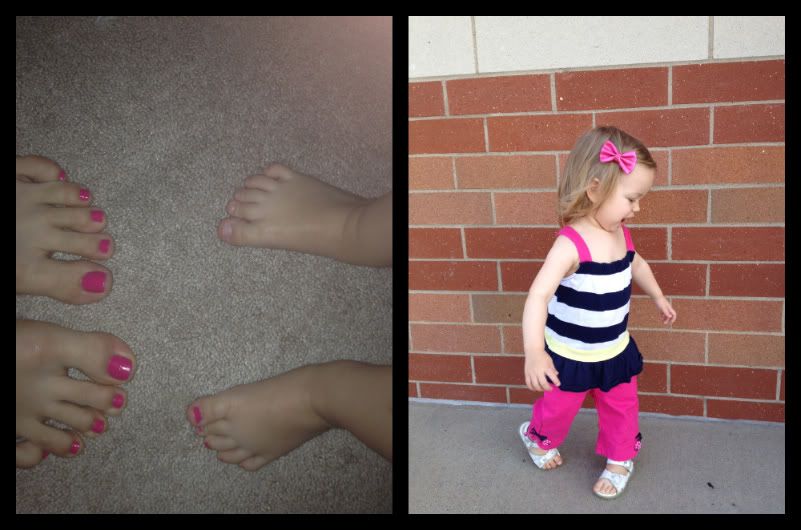 She loves afternoons out with mama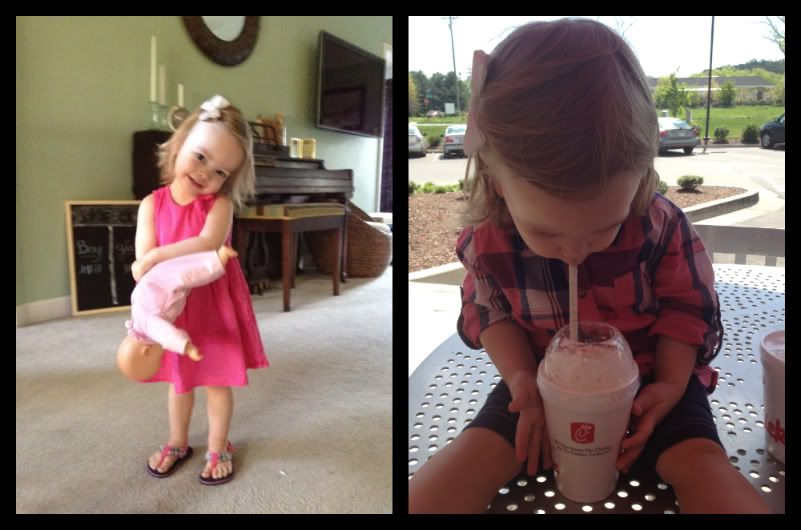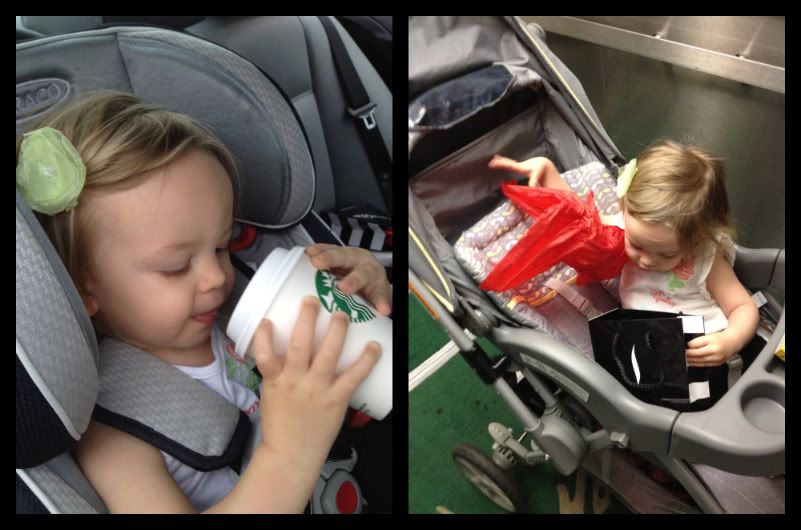 and had her first tea party with a friend.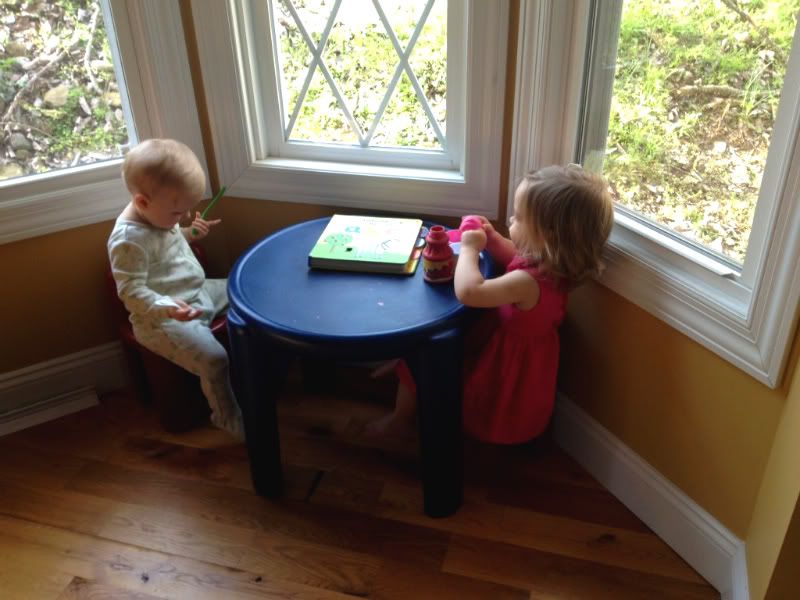 Jared built me a table for valentines day!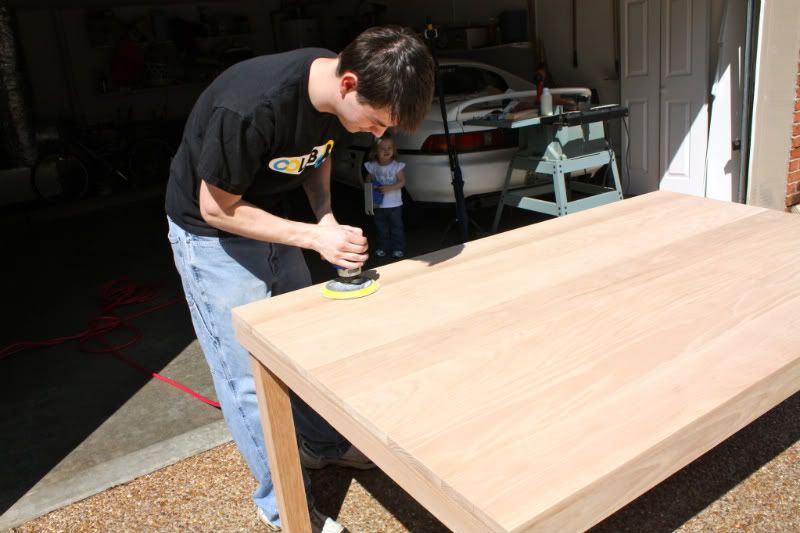 we've always done homemade gifts for V-day and this year I was sick and slacked off and made him a glorified card and he went all out! (gotta love those amish roots)
Progress: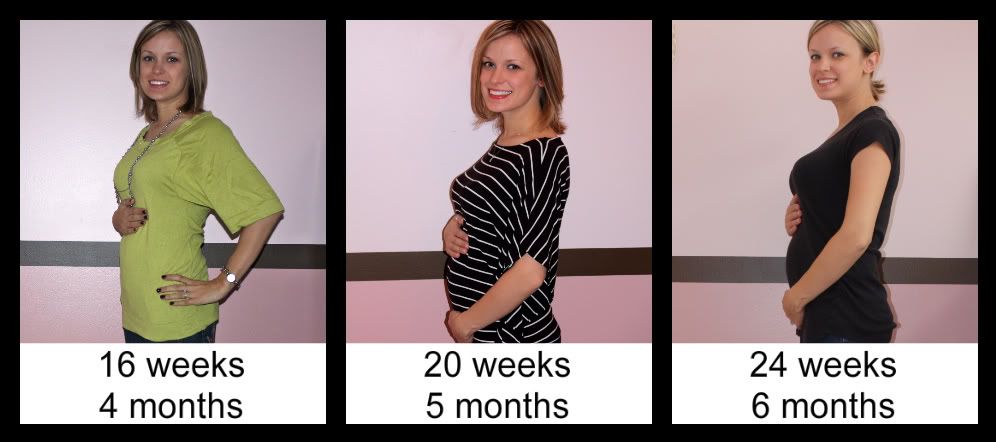 I started to eat normal food about 20 weeks and have finally started to gain weight! I'm not going to be frequenting any chinese buffets any time soon but I'm content with my normal american meat and potatoes. My doctor is happy with the progress I've made but I have some catching up to do, I'm still about 5 pounds behind where I should be. The baby is measuring about a week smaller than she should be but shocker Addiston is barely on the charts and I'm not exactly going out for the WNBA any time soon so no worries there.
Life continues to race by, we're been getting the house ready for the new little one and spring cleaning/lawn sprucing all month. The weather has been beautiful and I'm really liking that the Month of March was more like summer than winter Thanks Nashville.