Once again it's been too long since I've posted!
This pregnancy has seemed more exhausting than my pregnancy with Addiston, which really isn't surprising considering I spend most of my time chasing her and not resting! The hardest part of this pregnancy of lately has been craving food that I was raised on. Jared says that Cincinnati is like a food cult, we have Skyline, LaRosa's, Grippo's, Frische's, and other "northern" foods. I wanted a steak hoagie the other night, called a few places and went in one, no body in the south has even heard of a steak hoagie! You can't get goetta her to save your life-nobody knows what that is either (it's a breakfast dish) and legit skyline chili is out of the question! At least I can get that in cans, it's not exact but it beats a blank.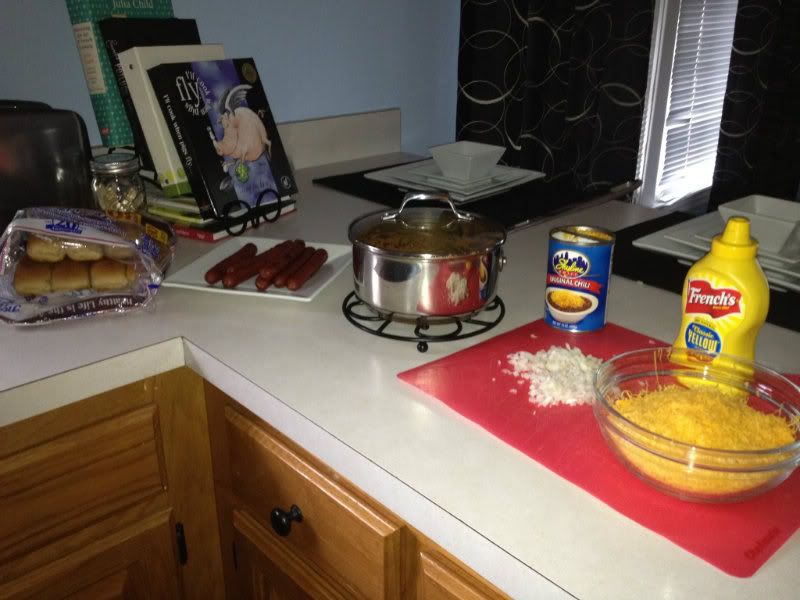 We've been crossing lots of things off of the "get-done-before-we-have-another-baby" list which has taken up most of our free time. We've taken several car loads to good will trying to clear out space for the new little one and we're well underway on her room, my dad should be coming down soon to finish up the painting (he's a pro-so we figured we'd let him do it) and then all that's left is putting it all together.
We have officially decided to name Baby Girl #2 Isabella Grace Miller. Both of Jared's grandmothers names are Ella and we wanted to incorporate their name into our little one's name. No we are not insane closet Twilight fans, we just like the name! And Grace has always been one of my favorite middle names. Addiston is so sweet trying to say Isabella, the Isa never comes out but the Bella part always does, and in the process she looks as if she's going to vomit, sticking her tongue out all the way while saying bell. It's so funny, we laugh every time we ask her what her little sister's name is.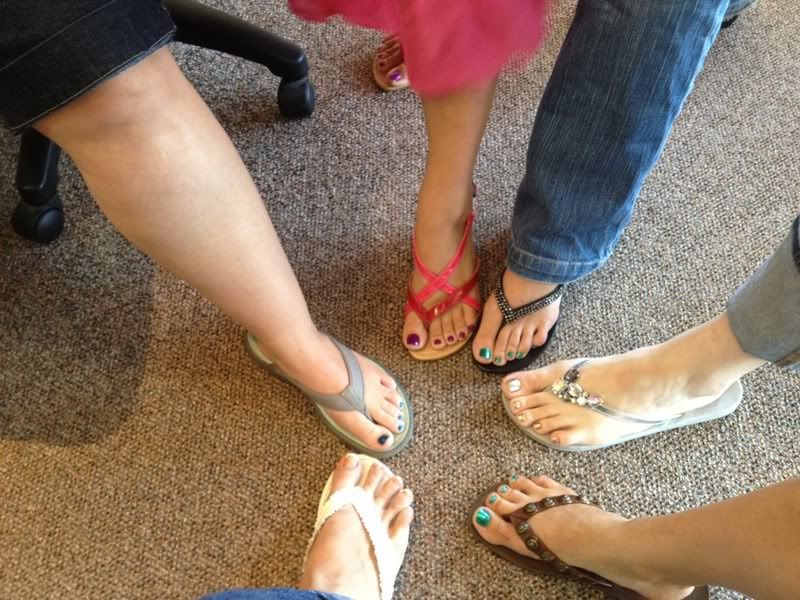 On Fridays I have a Mom's group that I attend at our church, this was our last meeting before summer and instead of having a formal meeting we decided to drop our kids off at church and head out to get pedicures for mothers day. I'm so grateful to have these women in my life. Most of them have more children than I and older children. They have been through the same sicknesses, trials, and are such a comfort in my life. Addiston had become friends with many of their kids and asks to play with them on a regular basis. Most of the time we find this sweet, but when she was asking for a little boy names Gavin "davin" the other night at chick-fil-a Jared decided she's too young to play with boys.
Addiston is doing quite well potty training, we ask her to sit on her big girl potty every time we need to change her diaper and are using cloth diapers more often so she can tell when she's wet. She always tries to go only is successful about 50% of the time but hey she's only 23 months and is doing great, so we're happy.
Our sweet friend Nathan, who I've mentioned before, got engaged two weeks ago, and asked Addiston to be his flower girl, luckily she's got a while before the big day. Addiston LOVES Nathan, and will have her aunt Kara's wedding under her belt so I'm sure she'll do great.
We're in a great routine right now, Addiston's super playful and we have a great balance between her playing with us and playing by herself. Her favorite thing to do is still read but swinging is a close second. We try and go on walks in the evening when the weather is good or we don't have plans and she loves those.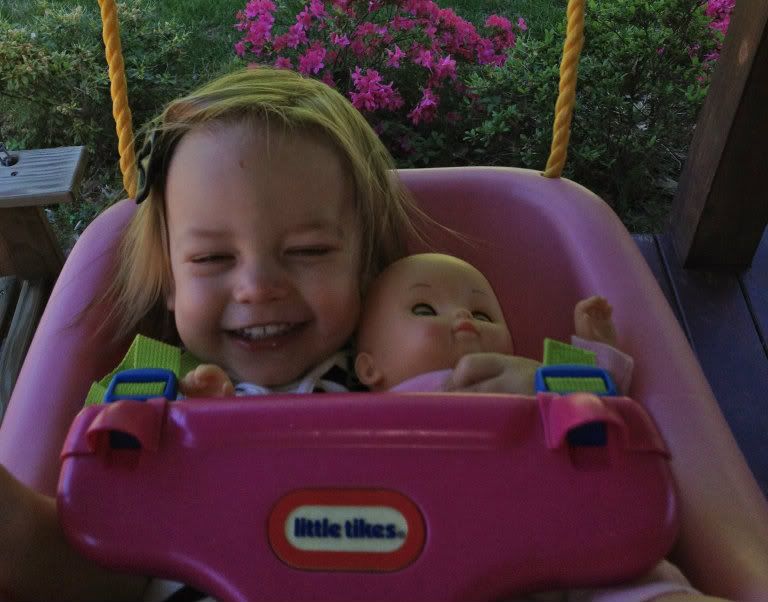 I had my 28 week appointment and learned that I do NOT have gestational diabetes this pregnancy! Hooray! I was told that I had a very high chance of having them this time so I was shocked when the nurse called and told me I didn't, I am however anemic, so I need to take an iron supplement, so no big struggle here.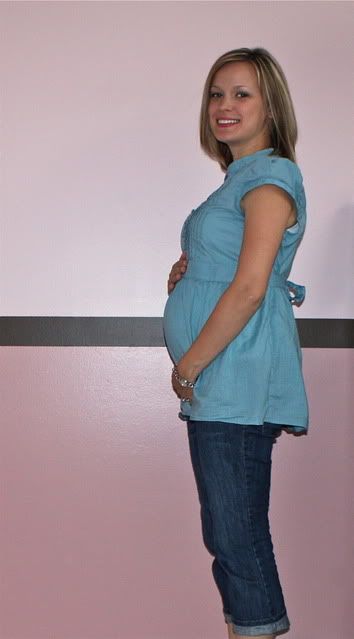 In other news one of my best friends came to visit a few weeks ago from Virginia and it was so good to spend some time with my dear Kari, she gave me a book "heaven is for real" and somehow I found the time to read it in two days, it was so sweet, and I loved that she told me that I'm going to have an entourage waiting for me in heaven. Today ironically enough would have been the due date of the baby that we miscarried last fall. It was strange to see in on the calendar, but Jared made this mother's day so special for me and Isabella has been doing summersaults all afternoon, reminding me that I indeed have another miracle growing inside me. Addiston actually telling me Happy Mother's Day and saying "love you mama" was the sweetest thing I ever could have asked for, but her daddy got me spa certificate and a new make-up mirror just in case her sweet blessings didn't cut it.
Yesterday I was a wedding coordinator to another friend Lindsay, she was a beautiful bride and the whole day went smoothly even with a few scattered showers. Her photographer offered me a job at the company she and her husband own as a part time wedding planner/coordinator, so who knows maybe I'll go to a few weddings before this baby is born and put my OCD tendencies to good use!
Well it's a little girls bed time and she's trying to lick the ice cream on her pajamas, so I think I'll go cuddle a bit before I crash myself!