Ok so I know the official "long weekend" was last weekend but this past weekend seemed so much longer for some reason.
We chose home last weekend. Out of all the balls that begged to be juggled, we made the unanimous decision to make home our priority. Together we folded laundry, put away clutter, washed windows and mopped floors, leading up to this wonderful crescendo of church on Sunday followed by rest! And then we hit the ground running on Monday's holiday finishing up the business with some yard work and outdoor maintenance which had been neglected for far too long.
The girls were patient with us, they love each other and are already learning to play together!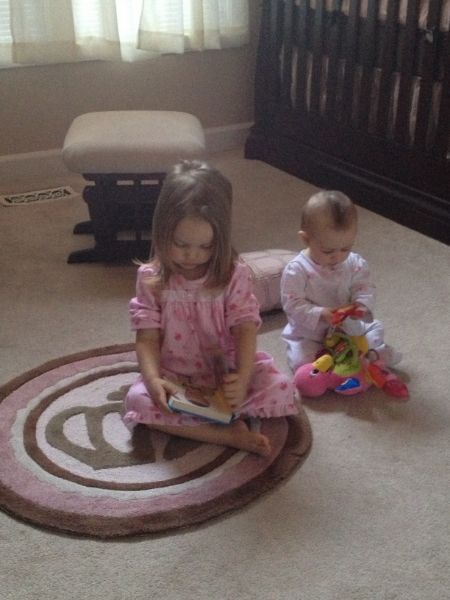 The family time was beautiful and the house work was a necessary evil that we all must give in to on occasion as to not be featured on hoarders. The reason for the marathon of tidiness was not for piece of mind or general family health but for the weekend to follow.
The peak of a weekend's glory is all about the Friday night. It's the Christmas Eve of Weekend. Well this friday we had our semi-annual girls night. A few of my close friends and I gather at the Melting pot and spend hours poking and fishing out bread cubes and berries out of steamy hot bowls of cheese and chocolate while getting lost in conversation and embarrassing the waiter when he approaches the table while we are discussing things which probably shouldn't be discussed over dinner. We followed dinner with the latest Nicholas Sparks adaptation and called it a night after midnight-an hour I typically don't see unless it requires nursing a baby. I came home to a house that had obviously hosted boys night in and
Saturday welcomed us with a harsh slap in the face as Jared and I stayed up till 2:30 tidying the house after our respective nights.
One of my dearest friends, Kari, was in town from Virginia this weekend. She and her husband used to live here but as is the custom in our age group them moved away, well now they are expecting their first little girl and I was so blessed to be able to throw her a baby shower.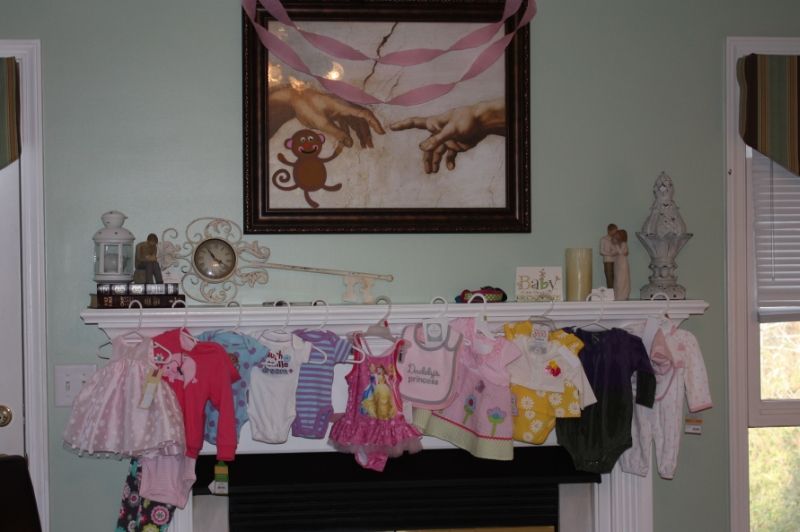 All of the cuteness the sweet little one received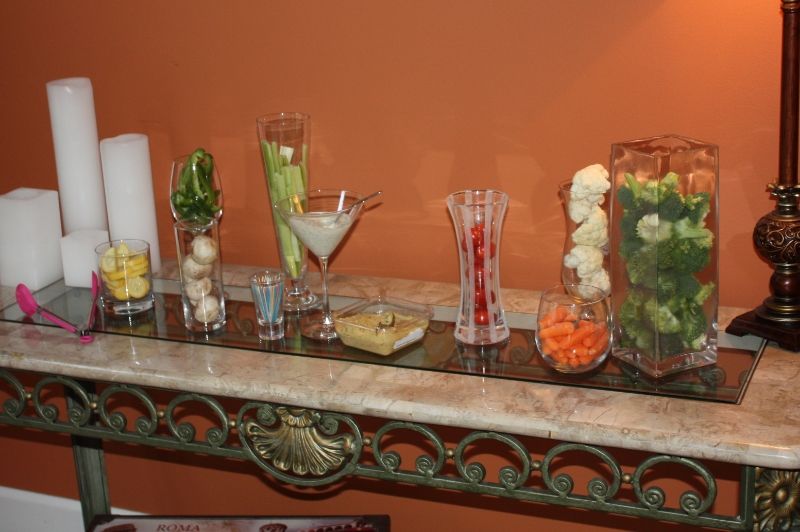 my pinterest inspired veggie "tray"
It was co-ed which worried me at first but it ended up being really fun, thanks to pinterest and some very easy-going guests!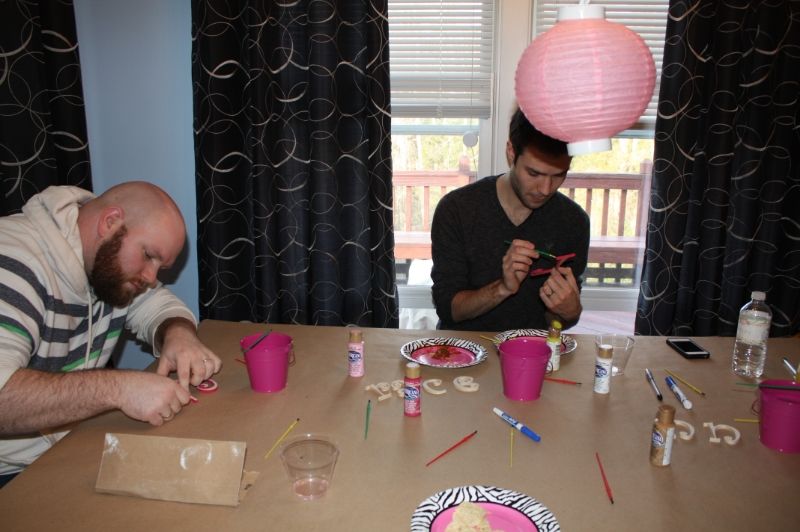 yes those are grown men, decorating baby girl items!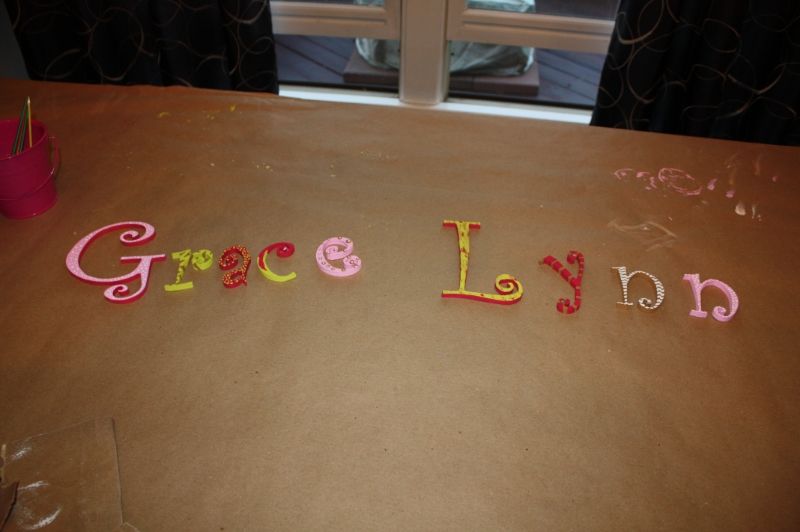 Sunday was spent playing catch-up and going to an open house. Our house still recovering from the craziness, but we are good.
These two crazy weekends sandwiched a sick baby. She hosted a fever of 130.7 which accompanied a panic striken mama and heavy doses of meds and cool baths along with frantic texts to my medical friends.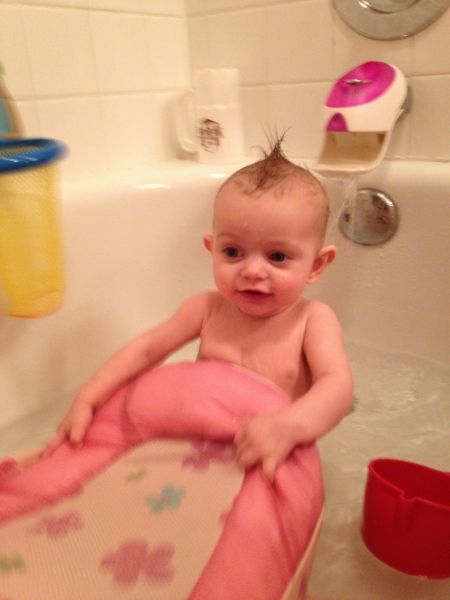 Grandpa came through town today and as usual we enjoyed lunch with he and the daddy downtown.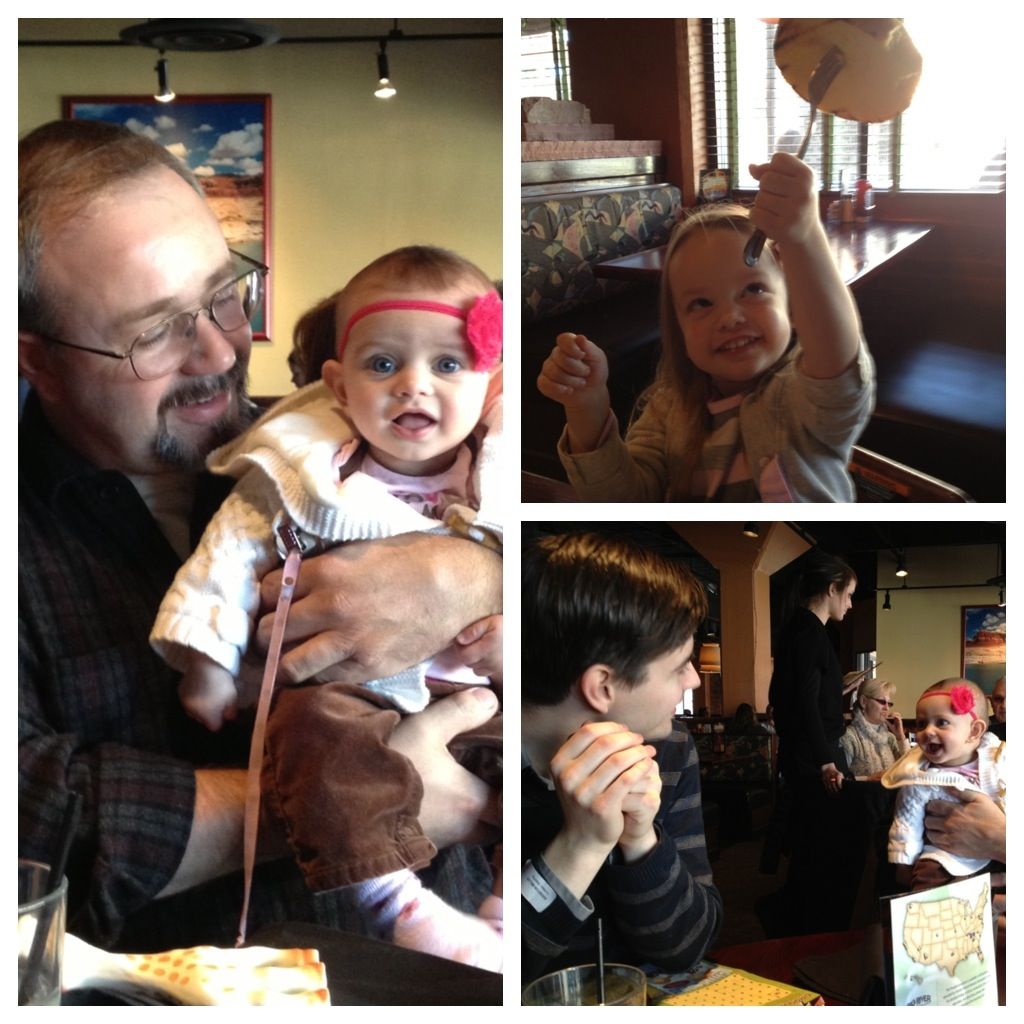 The girls are happily resting and this mama is catching up on Laundry on my Birthday-eve so that tomorrow can be spent watching Netflix and shopping!