Both girls are currently napping which happens less than once a week so I'm taking advantage of this beautiful day with windows open and an iced coffee in hand while I get some things done. Addiston wanted so badly to take a nap with Isabella and tucked her into bed. Of course it didn't stick, and frankly I wouldn't let Isabella sleep anywhere Addiston at this point since addy's pretty much a helicopter when she sleeps.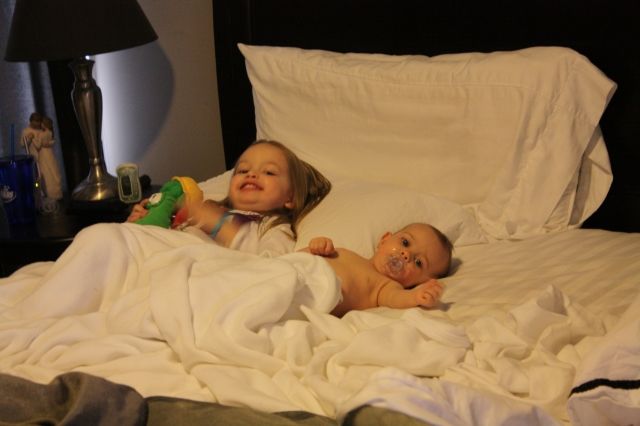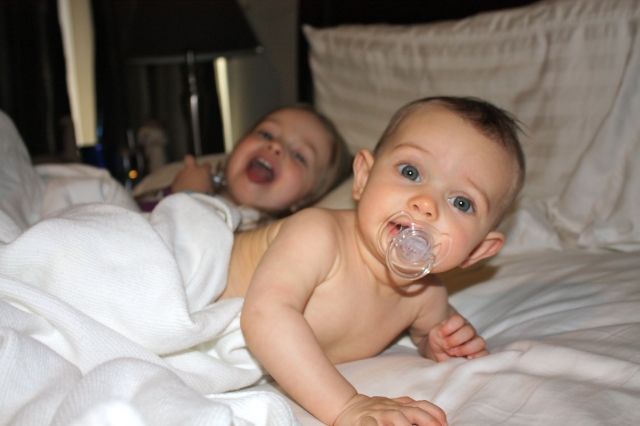 Isabella is 8 months old as of yesterday.
She's tiny but strong.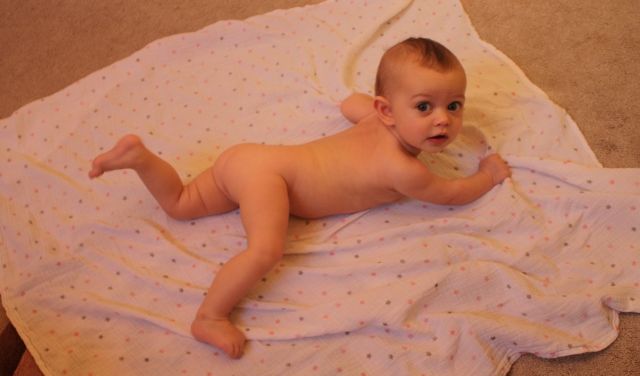 She wears mostly 3-6 months size clothing but her feet are still so small that even newborn shoes have trouble staying on her little toes! She's crawling every which way and pulling herself up-both of which she's been doing since she was just about 7 months. She cut her first two teeth in one day, last week 3-13-13 and I have a feeling more aren't very far behind judging on the way she's been gnawing on everything in sight. She's eating normally now and I would say that peas and squash are her favorite. Teething has thrown a monkey wrench in her sleeping and my awesome sleeper who slept through the night from day 4 now wakes up 2-3 times a night just needing some comforting and once to nurse.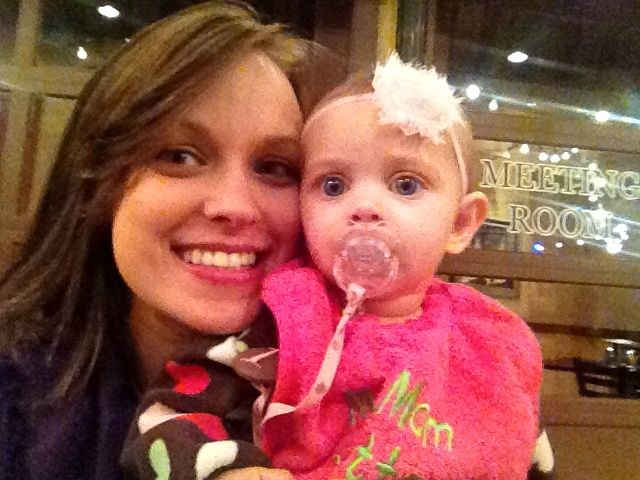 Our mother/daughter pic last night out to pizza with friends.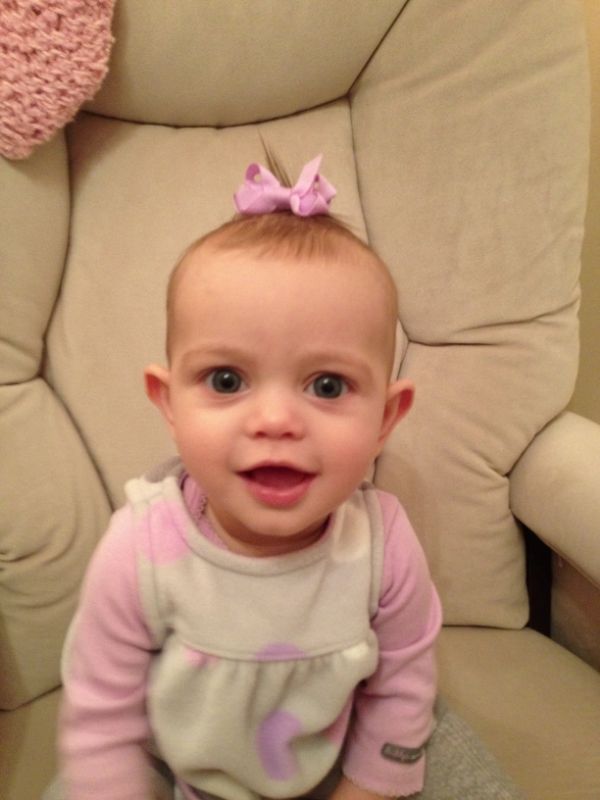 Her teeny tiny lil pony tail
Addiston is doing so well as a big sister and much to my dismay is becoming more independent. She loves to read-The Bible is her favorite, and she's annoyingly obsessed with puzzles. We have at least one tea party a day and there is a growing number of baby dolls and stuffed animals taking up residence in her princess bed. And on special occasions I let her play with my old polly pockets that we stole from grandma & papa's house!
She loves to have a bow in her hair and every time she's done getting dressed she asks if she looks beautiful. It cracks me up how girly she is already. Her favorite place to go is church and she has so much fun helping make coffee on Sunday mornings! She loves how it smells and pretends to drink it.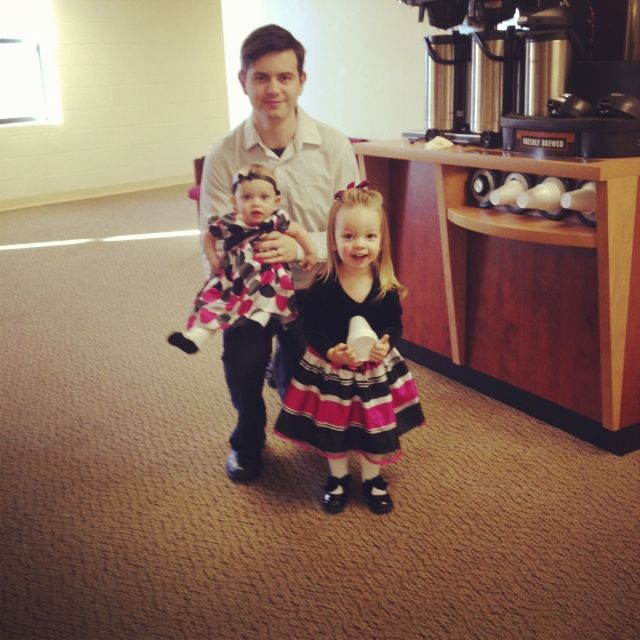 Last week we went to the zoo with some church friends and had such a good time. It was our first time at the Nashville zoo and while it was better than the central park zoo it still didn't measure up to my hometown zoo! But the company more than compensated for the lack of lions, tigers and bears!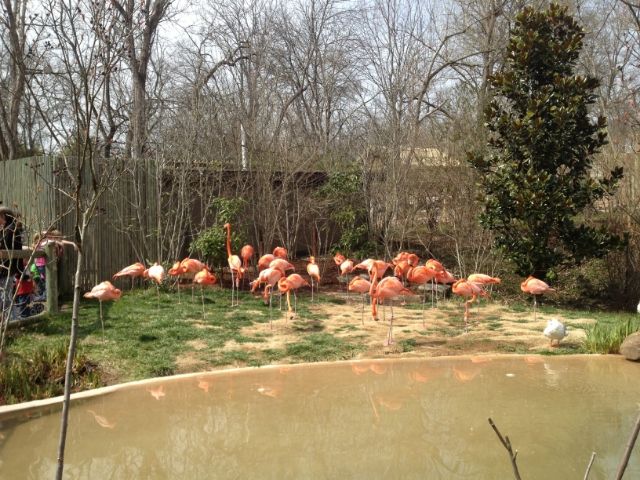 flamingos-more affectionately know as "tacos"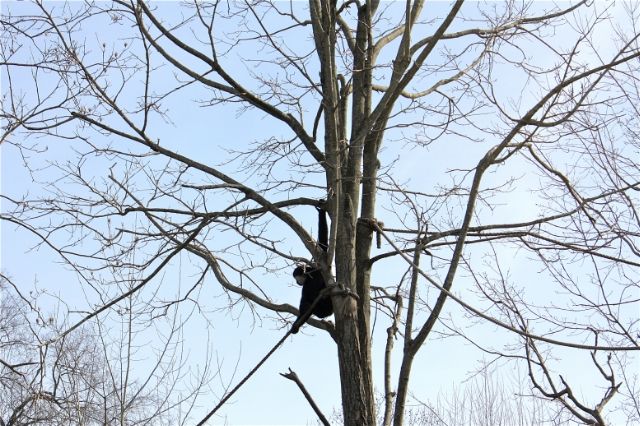 The monkey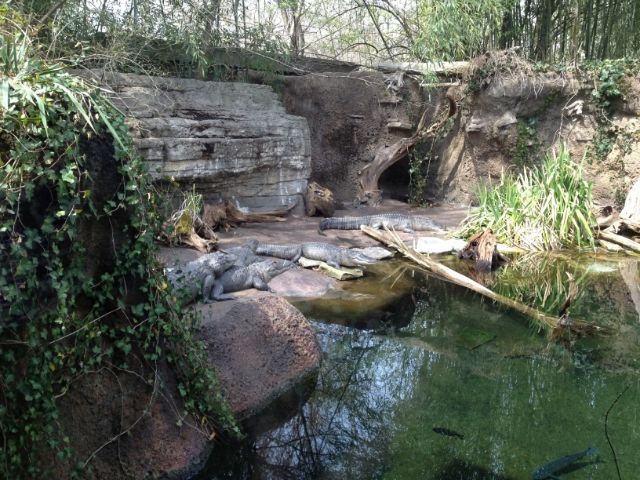 Alligators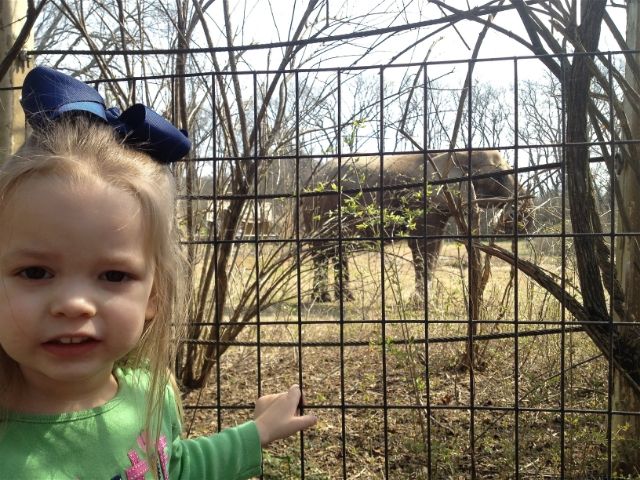 We got to see the elephants up close and Addiston thought it was funny that he was eating the tree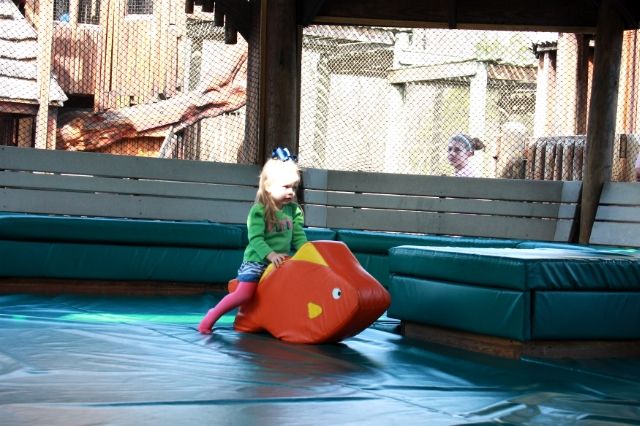 The playground
Saying goodbye to the zoo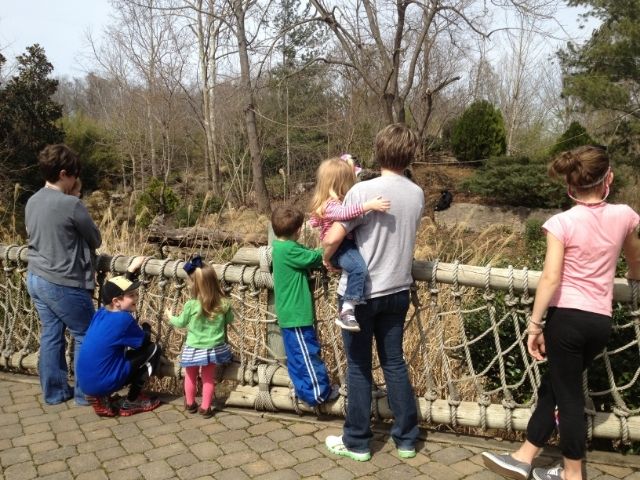 The sweet little boy talking to addy in that picture was so sweet to Addiston all day, holding her hand and making sure she could see, and the girl in the pink pushed the stroller when Isabella wanted to be held. It made made me appreciate friends who have older kids and made the day so nice!