Wow so it seems like time has flown by since our little miracle arrived! She will be six weeks old tomorrow and I can't beleive how much she has grown and changed already.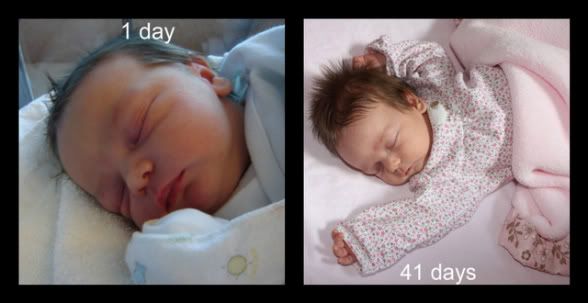 She's in a pretty consistent routine now, waking up between seven and eight and staying awake and playful till eleven and noon. she usually naps off and on throughout the afternoon till daddy gets home and she wakes up again to play with him! She gets her bath at nine then eats and goes to bed. (evening routine is a must and a miracle) It only took 3 days of routine for her to get it and now our evening are much more predictable! She knows that right after her bath she gets fed and if we take to long putting lotion and her nightgown on she starts to fuss till she gets food, it's almost comical! But the bedtime routine has been a wonderful addition to her schedule and makes putting her to sleep much easier!
The newest introduction to her routine came in the middle of the night tuesday, when Jared fed her, her first bottle.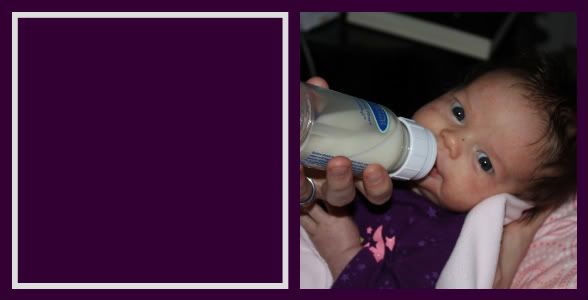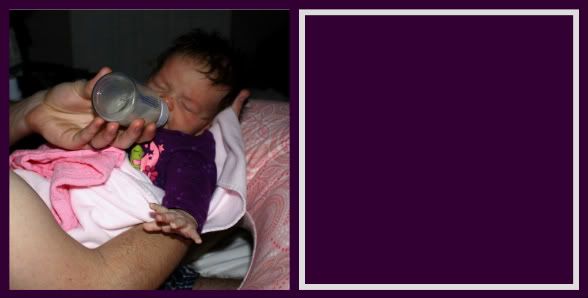 I appreciate my longer than three hour stretch of sleep but to be honest I felt a little heartbroken that she didn't need me for something, while at the same time liberated because woah is it stressful being tethered to her 24/7!
In other news: a tip to other parents out there, don't place the diaper genie next to the hamper... your husband will mistake one for the other in the middle of the night and you will be cleaning diaper gel out of your washer and dryer for weeks to come!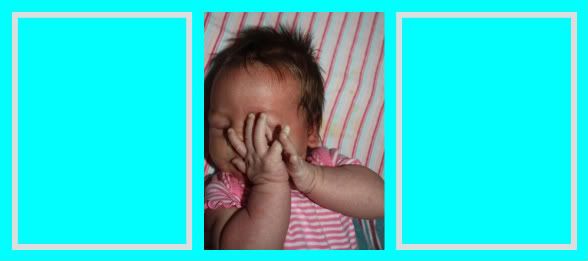 She started making all sorts of new noises this week, ooo and ahh are now in her vocabulary and I swear she said yeah the other day, it was accompanied by a head-nod!