Last night was rough,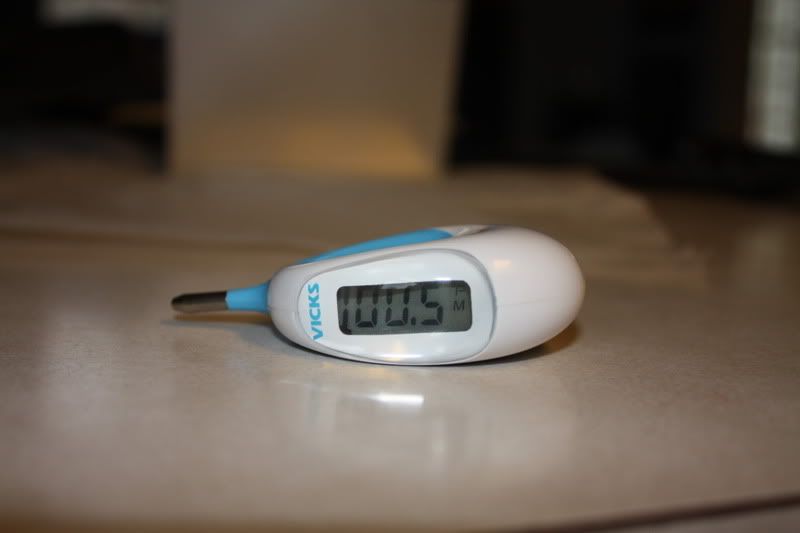 about 2 am (
not a normal hour for us
) Addiston started whimpering, not crying or acting hungry but making sad little noises to let us know she was up. Jared went in, and when he couldn't get her to go back to sleep we did the normal feeding routine, he was about to put her back down when I recommended a temperature check and sure enough, it was the highest it has ever been. I did panic a little but gave her some medicine, and let her snuggle up next to me for an hour or so. Jared reached over to hold her hand and as he fell asleep and she lay there zoning in and out, I just rubbed her head, praying, and hoping that the heat would slip away so that she could rest. Soon enough it did and we put her back in her own room.
She is much better today, laughing, jumping and doing this new thing where she flails her arms up and down like a windmill.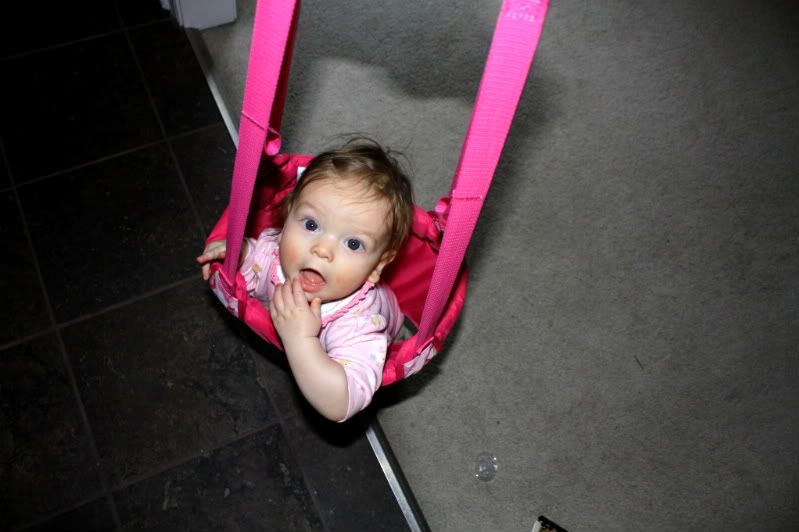 Today holds another memorable experience. I used the last of my love-letter diapers. At one of my baby showers my oldest sister threw in what was meant to be a sweet little twist. There was a pack of diapers and a slue of magic markers passed around. Each attendee was to take a diaper and write a heartfelt note or catchy sarcastic antidote for me to read when it was my turn to take a nightly changing, ya know a little pick me up at 2am.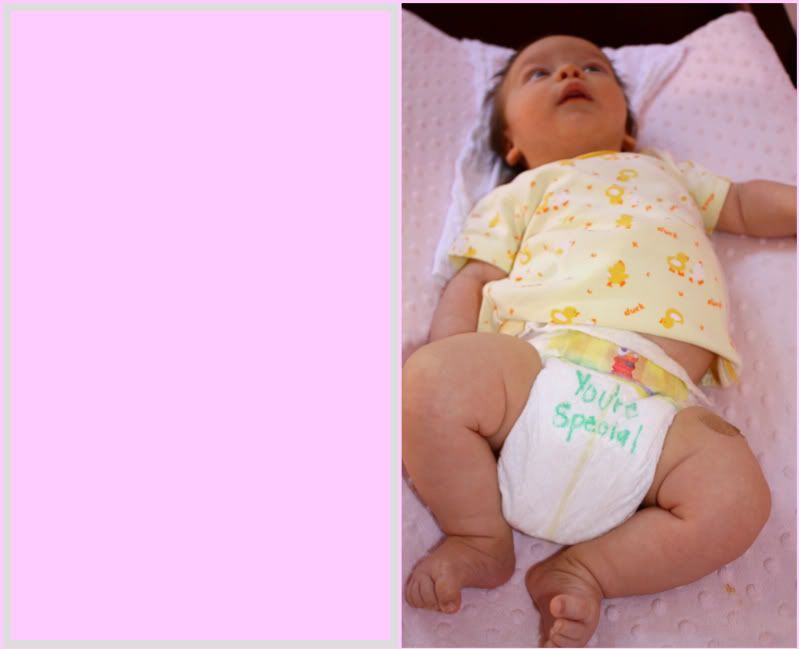 Being the eager person that I am I read all the diapers the night of the shower. I didn't think so but I was informed that it was sort of ruining the surprise. To be truthful I have a very sweet husband who took almost every single diaper changing during the middle of the night. It was our way of being fair. I was breast feeding so he burped and changed the diaper, I did the other stuff, so I really just wanted to be sure I'd get to see all the lil talking diapers!
I wish I would have taken pictures or recorded more of the, but I saved my favorites till the end and today I used the last one.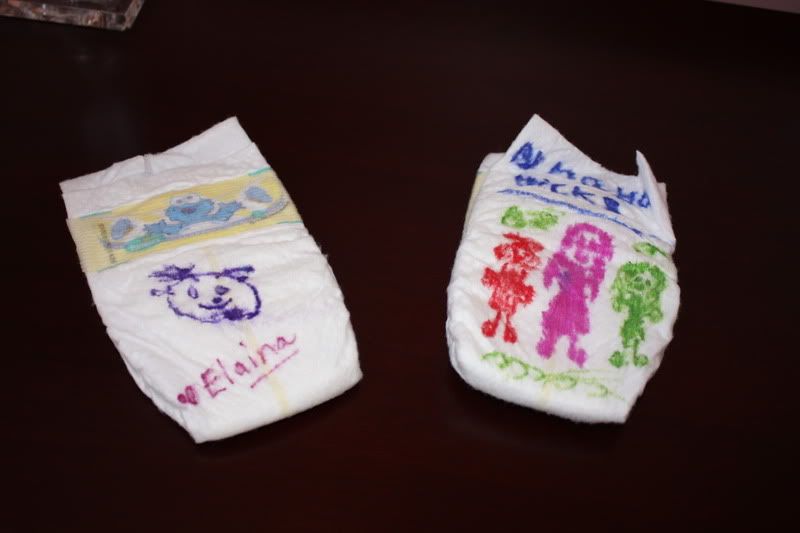 From two of my nieces, one of whom happened to be a flower girl at my wedding.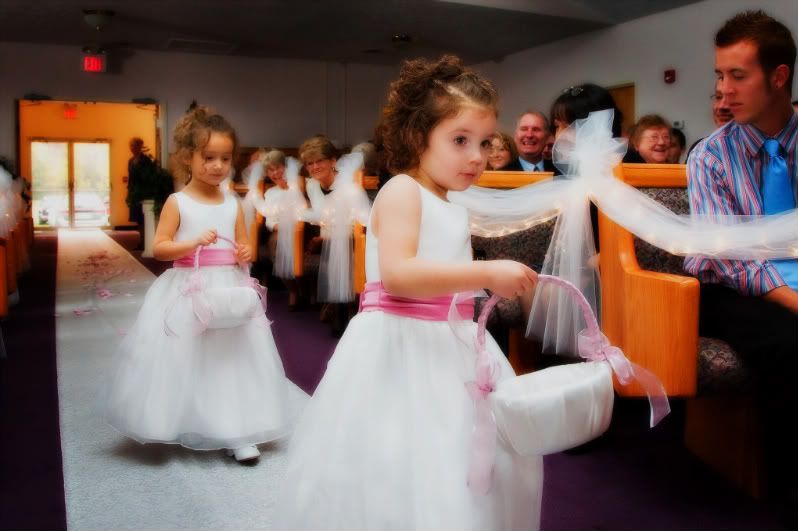 From the sister whose idea it was.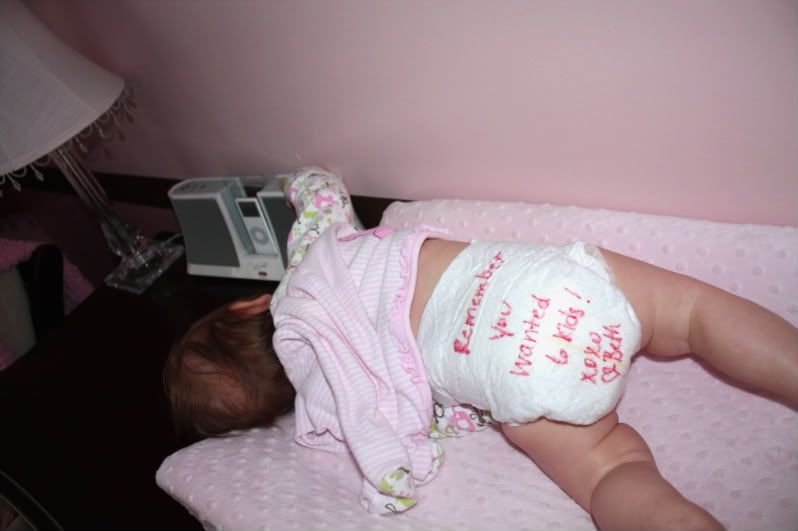 And from Grandma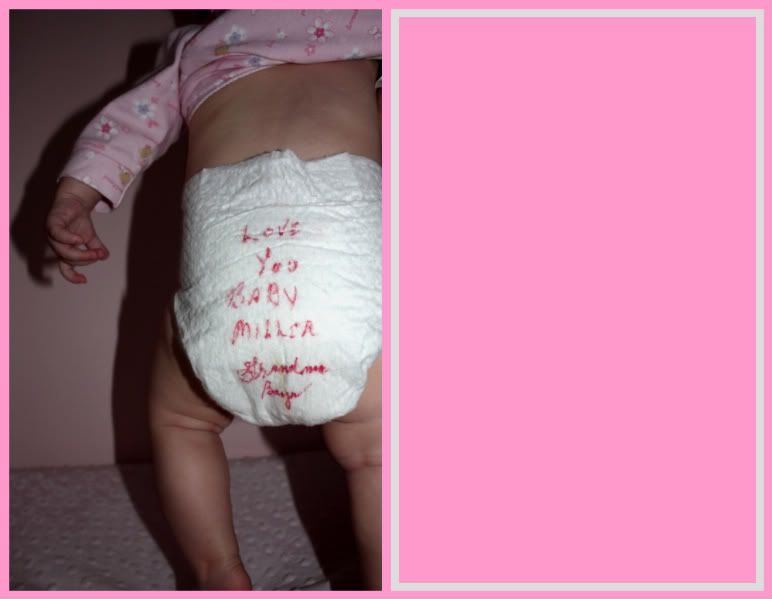 Some of my other favorites were mainly about how,
babies grow up so fast so cherish the time you have with them while their little
. A few had little puns like
$h!t happens
and of course the one that actually brought a smile to my face (every time I read it), "
get Jared's butt for this one!
"
I stretched out the fun just about as long as I could, she really is in the next size of diapers but I just didn't want it to end.
So tomorrow Addiston will be 6 months old and while I know that is only a drop in the bucket in the big scheme of things I'm sort of sad about it. She's crawling, sitting up by herself, eating, and doesn't like to be held like a baby anymore, but rather up looking over your shoulder. I know that there is so much more to come but sometimes I just want to stop myself, slow down, and remember that I love this time, teaching her, watching her discover, grow, and learn. I want her to stay little long enough for me to take in every perfect little thing about her, the way she pulls in her bottom lip when she's scared, lights up when Jared walks through the door, and imitates us chewing at dinner time. She's the best thing that has ever happened to me!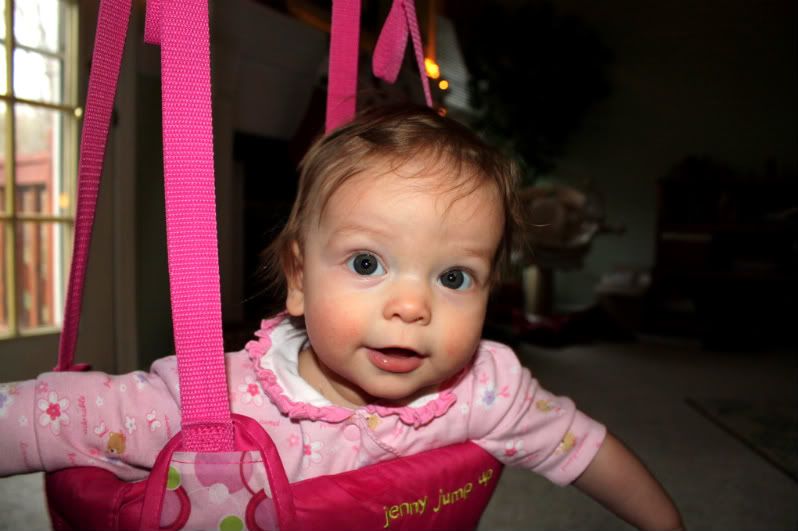 They really do grow so fast!