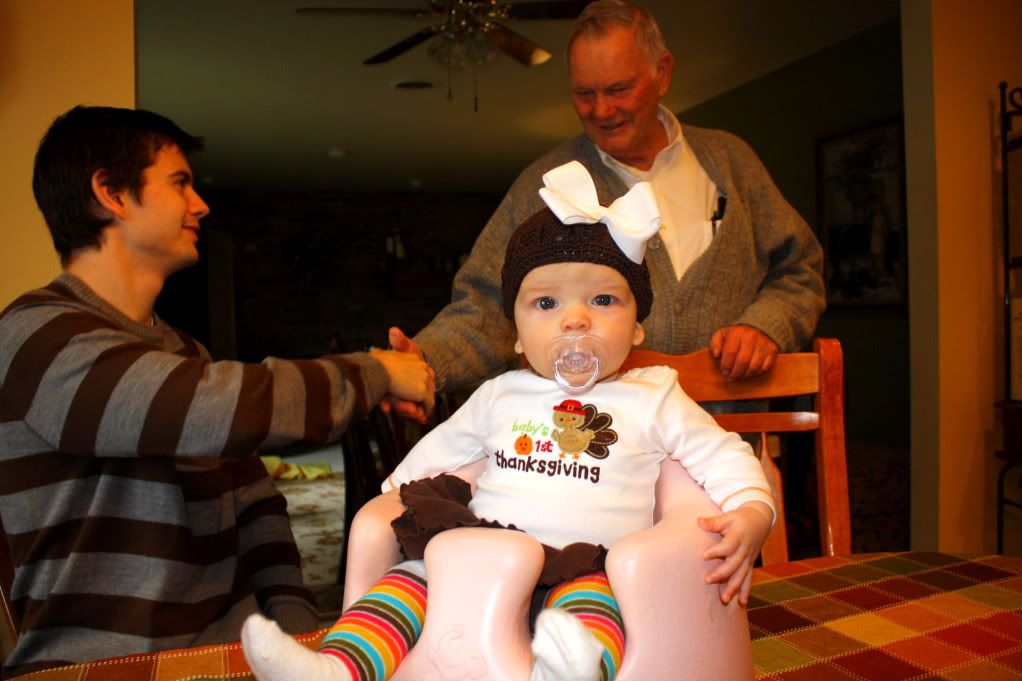 It's been a week since thanksgiving, also translated into 52341790845 loads of laundry 795728863 dirty diapers, and 1 exhausted family! We haven't quite caught up from the 20+ hours of driving, and in true being spoiled by the grandparents fashion Addiston has insisted on being held much more, for the last few days, than allows for anything productive to be done around this house.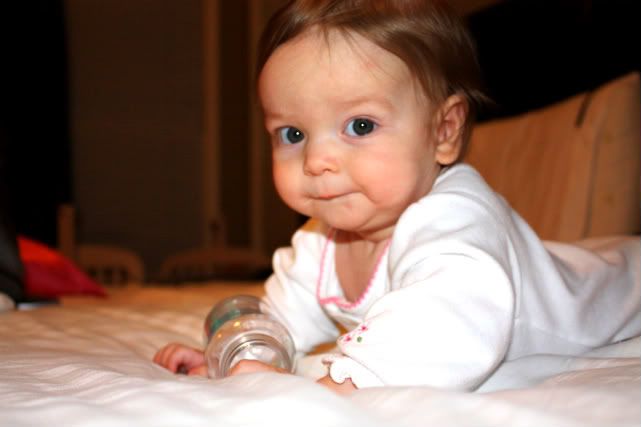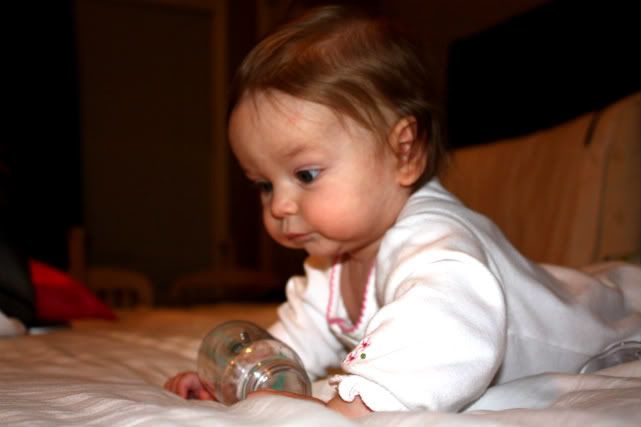 The car rides were horrendous, traffic this as anything and a baby's temperament to match the traffic. On the way home we saw this.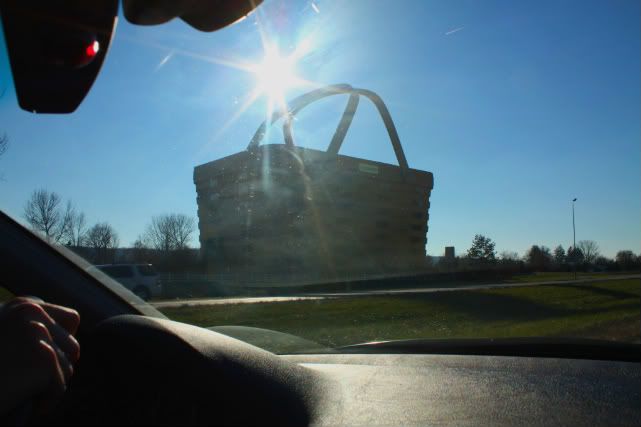 That's a building folks, people work in there, shop in there and it just looks like the jolly green giant left his picnic basket sittin' there in the middle of the countryside.
We ate way too much food, listen, you haven't lived till you've tasted my mother-in-law's dressing, I could live off of it! We almost died of heat exhaustion from playing dancing games, and of course there was the pie contest. Regretfully I didn't win. But there's always next year.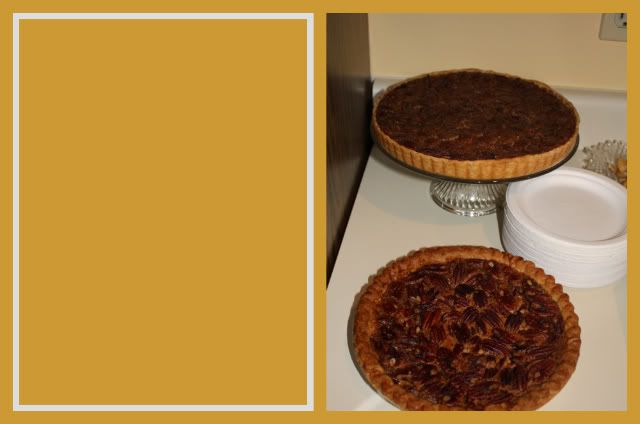 Addiston got to meet more family and attempt to attack many cousins and second cousins around her age. It was adorable even when some of the literally brushed her off.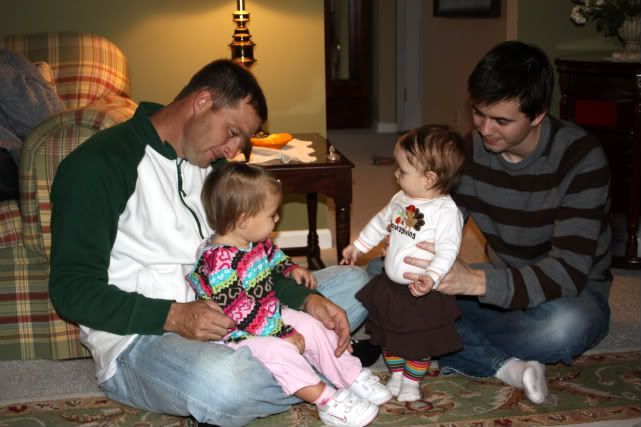 This little booger is learning to crawl and after much conversation of it Jared and I have decided that it is a perfect combination between an army man and an inchworm which unfortunately doesn't translate to an armyworm but more of an image of a wee little girl trying to swim on dry land.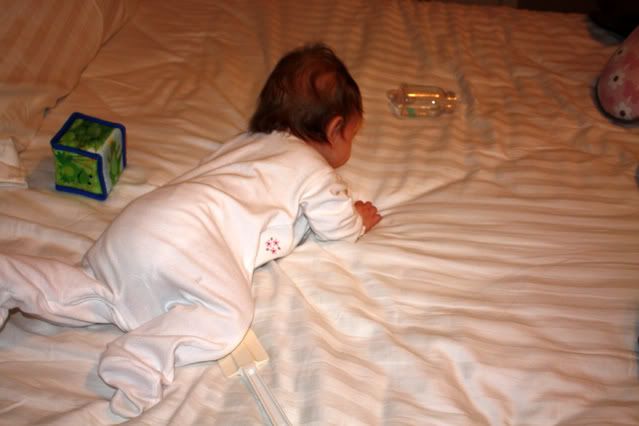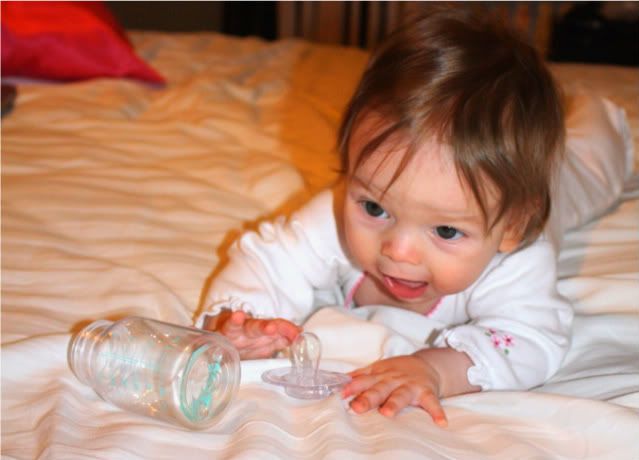 Jared's dad came through town last night and even though we just saw him 3 days ago it is oh so nice when he is able to stop by. In Jared's words, "It makes nashville not seem so far from home." oh and here is the four-generation picture from that part of the family. YES as a matter of fact Jared does look identical to his father!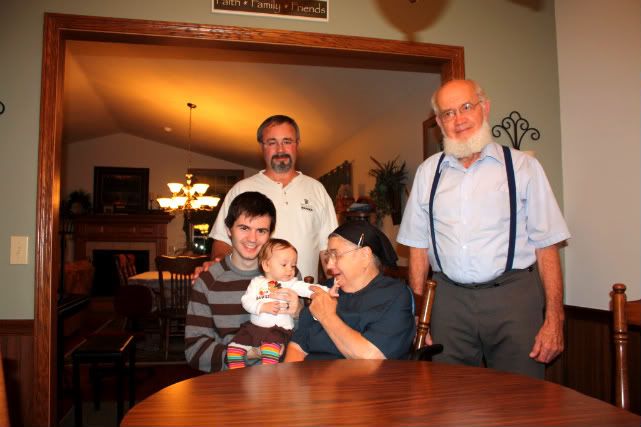 Ok well the baby is fussing to be picked up and I need to start dinner but there is so much more to say so we'll be back soon.