Sorry for the hiatus! My girl and I were out of town for 10 days and judging by her lack of a consistent sleep pattern and refusal to eat it was a few days too long. The daddy stayed home for the first week of our trip and he got a lot done around the house which is a relief but oh-my-word did she miss him. I would turn my cell on speaker phone so she could talk to him and henceforth whenever she would catch a glimpse of my phone she'd launch into a rythmic da-da-da, till I caved and gave her the phone to then attempt to shove in her mouth.
The week I spent in Ohio was family FILLED.
beginning with my grandfather's surprise 85th Birthday Party. There was a crowd and grandpa played along!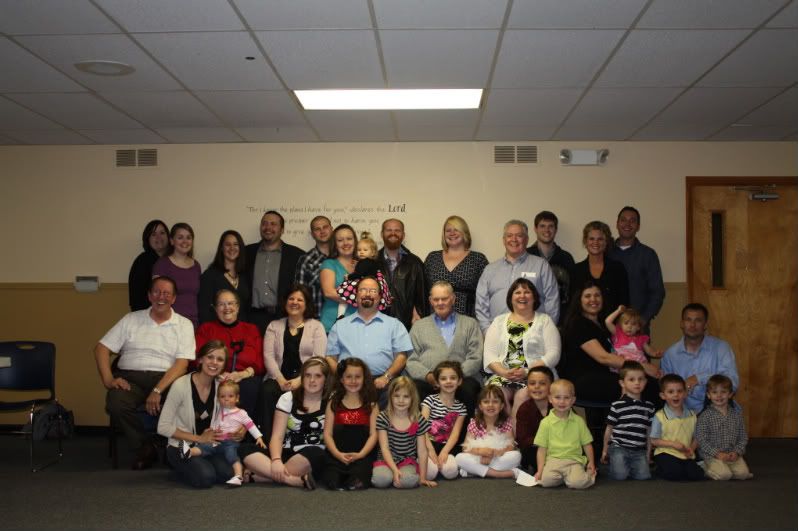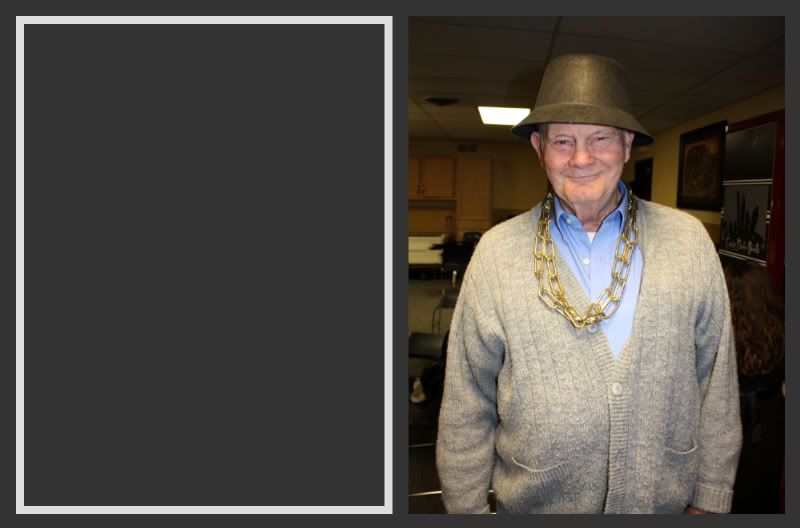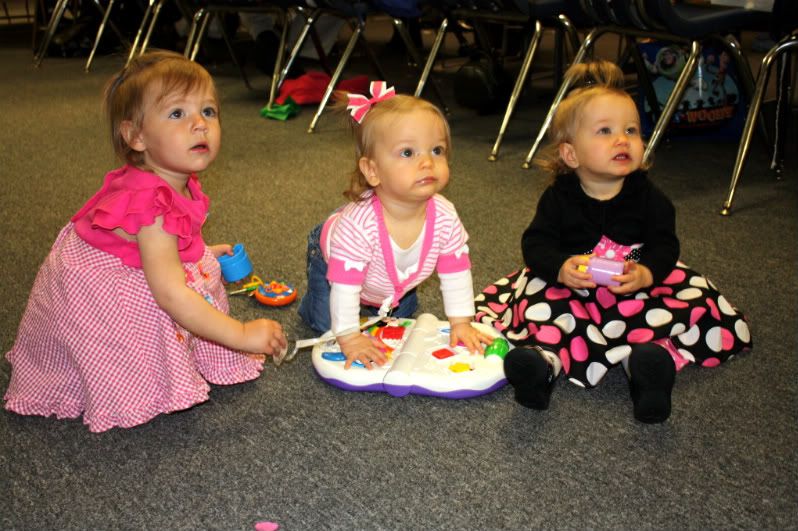 with a cousin 5 months older to her right and 9 months older to her left
Sunday before easter a bunch of us decided it would be a good idea to go to the zoo. The child to adult ratio was about 1:1 and I'm pretty sure that is a public place such as this 1:1 just isn't enough.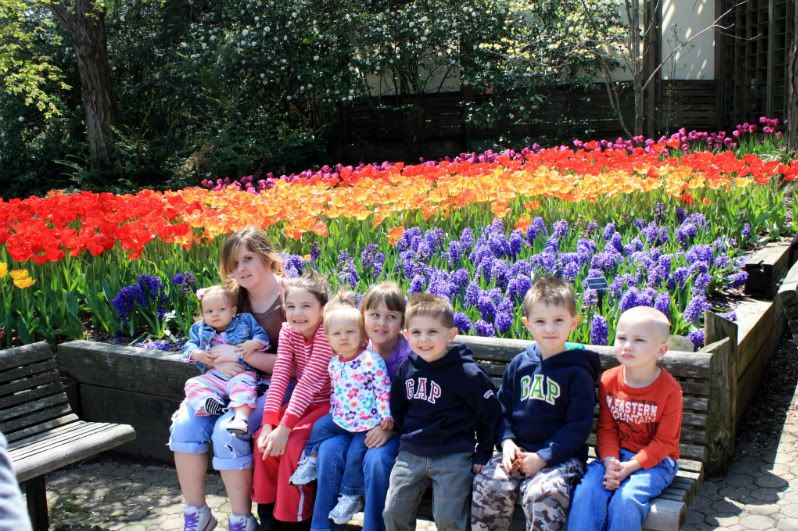 we chased and did head counts, traded responsibility and shared toys, wagons, and snacks. It was tiring, and there was drama, but it was fun!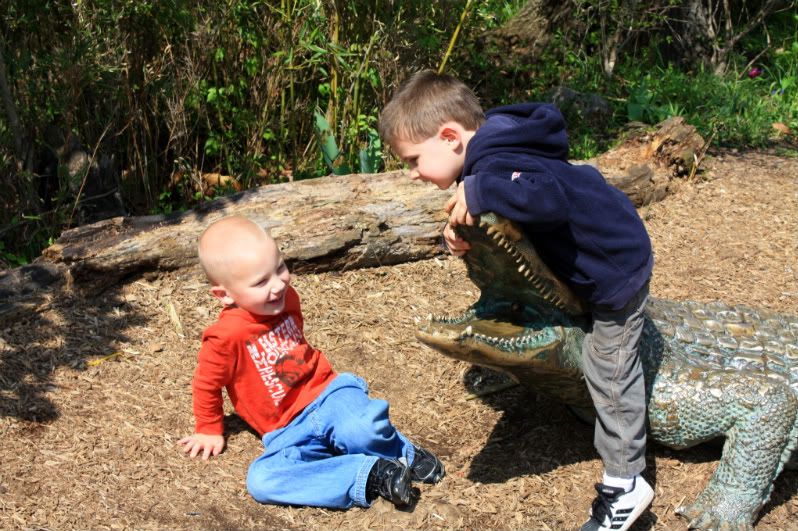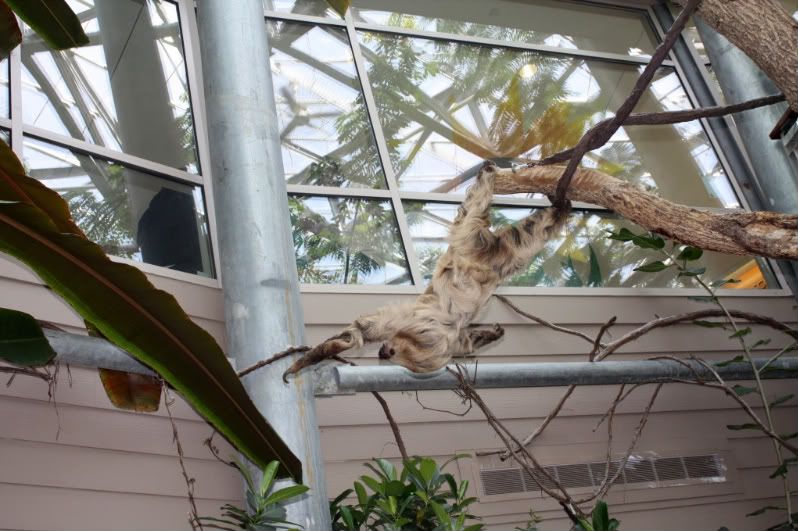 The kid's were adorable and the animals were well, there; standing, laying, munching. It's an odd thing if you think about it, us all lined up peaking in at them in their faux habitats. But they were there and to my excitement there was a baby giraffe, and because I have declared giraffe's as being Addiston's favorite animal I have decided that she was excited as well.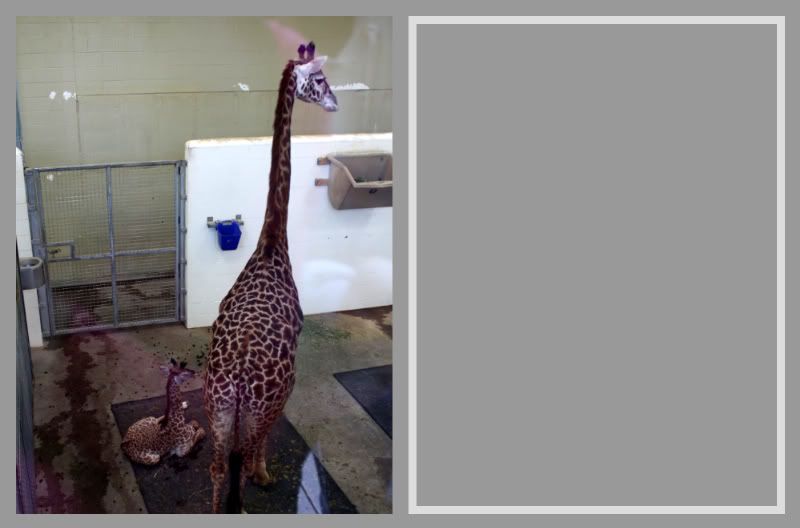 Half way through our excursion it was my girls naptime and let's face it she's a firstborn and for the time being only child and poor Addiston's trying to sleep and her head keeps sliding until it gets so far, then she bobs, opens her eyes, cries, pulls her head up and starts the little repetition again.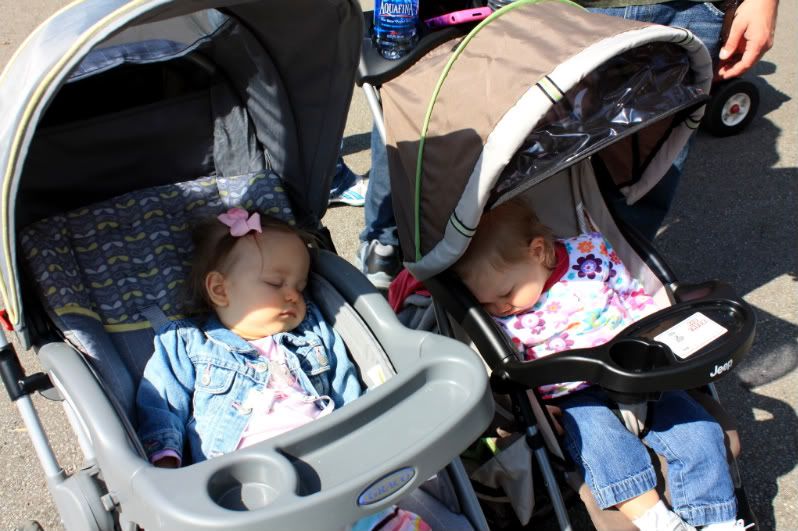 Making memories is an investment.
I think about this a lot. The fact that making memories and getting out of the house and packing diaper bags and taking pictures of the smiles between the whines and pulling over to feed Addy in the middle of a 4-hour drive to a Family function in the middle of Cincinnati isn't ever easy. But it's worth it.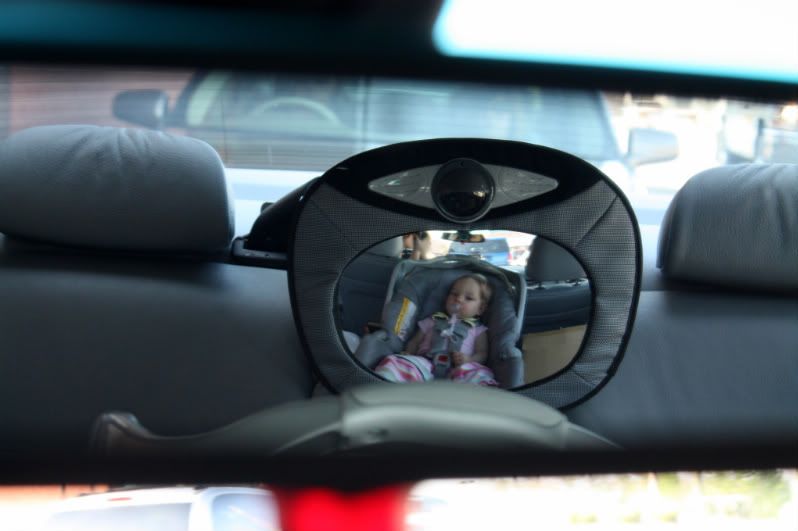 I got to spend back to back days with my siblings and their families. Most of which was perfect! Exciting and loud, story-filled and hyper. Thursday however was when the not perfect reared it's ugly head. I met two of my sister's for lunch then was going to stop by a store before heading back to one of their houses for a little longer visit. Well little did I know that the avoidances were all disabled on my GPS and the fastest way from the perfect Gap clearance store to my sister's house was across the Ohio river, and no my GPS didn't want me to swim across the river, there was a ferry a ghetto little tug-boat ferry that much to my chagrin didn't accept debit/credit cards and in true fashion of ME I had about 85 cents in cash on me. So I enabled the avoid ferry's option and was re-routed to the highway which, hey did you know was under construction and surprise it was rush hour meaning that it took me 40 minutes to move two exits when I wised up and enabled the avoid highways option, but hey to follow suit of all the dumb crap that had proceeded there was construction so I decided to pull a U-turn and the first thing I saw was a McDonald's sign and I make it a point not to frequent the golden arches but they had caffeine for a dollar so I broke my rule and indulged. In conclusion I made it to my sister's and it was good!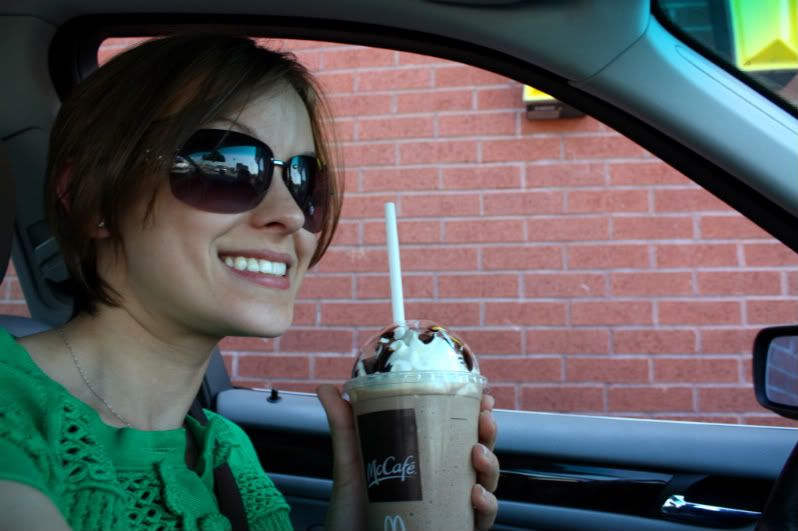 Friday we left bright and early except that it was late morning and dreary, but we went to go pick up the daddy from the airport and then we met up with his parents. It was so good to celebrate Kara's 21st birthday and the little girl was excited to have her daddy back but less than excited that she had to sit in a high chair after 2 hours in her car seat, but hey make shift toy-a straw and she was happy, till she dropped every straw at the table on the floor.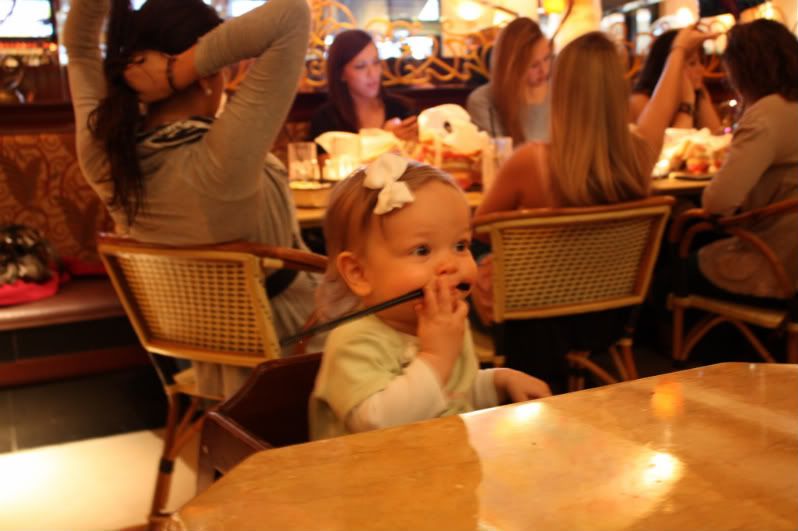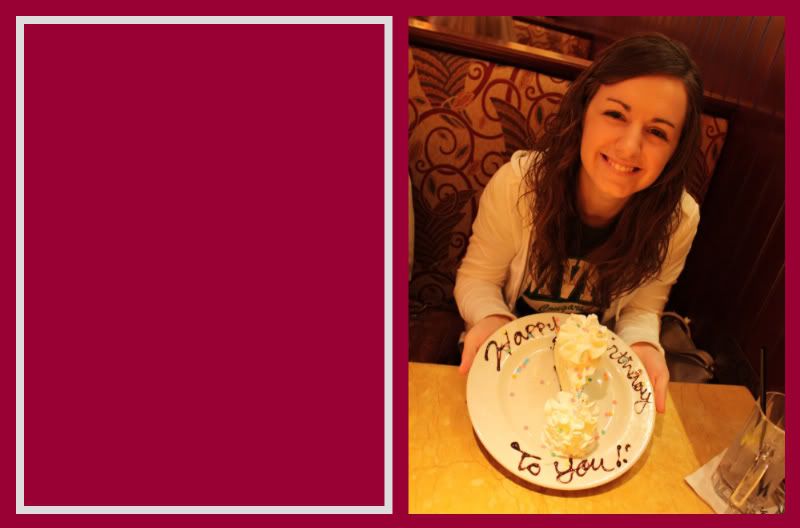 We enjoyed a night out for pizza later that night to celebrate my dad turning 60. I like nights out for pizza. I like that it feels vacationey in that most pizza nights are spent at home, and going out for it is out of the ordinary and therefore more appreciated. I like the vibe of a pizzeria--the framed signed pictures of celebreties swearing it's the world's best pizza, the grease-stained tablets the waiters use to pencil in your order, the pitchers of fountain Coke that tastes better than usual...fizzier and colder. I like to read the story on the back of the menu that tells how the pizzeria started...how some young guy had a good idea and a great recipe and poured his life savings into starting a chain some years ago. And I like the little black-and-white picture right next to the story...the one where that young guy is smiling, balancing a great big spatula with the famous pizza pie.
The party was a surprise and there were multiple lies told to get him there at the right time but it was good and fun was had by all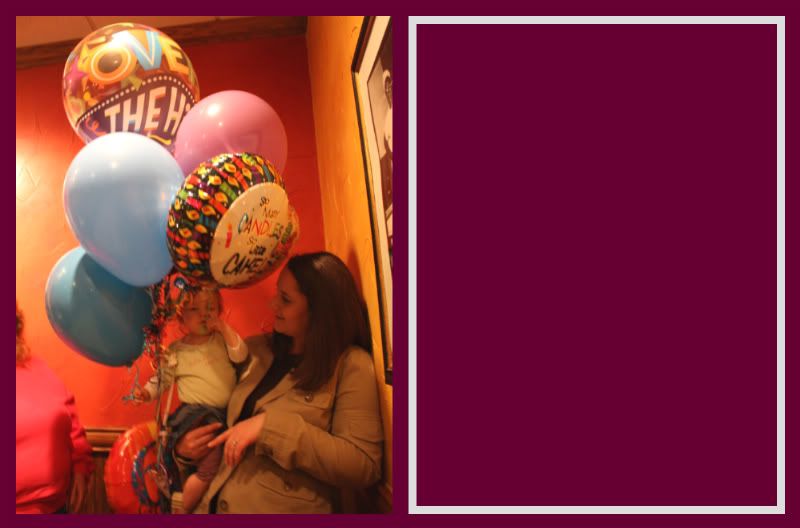 She loved her some balloons!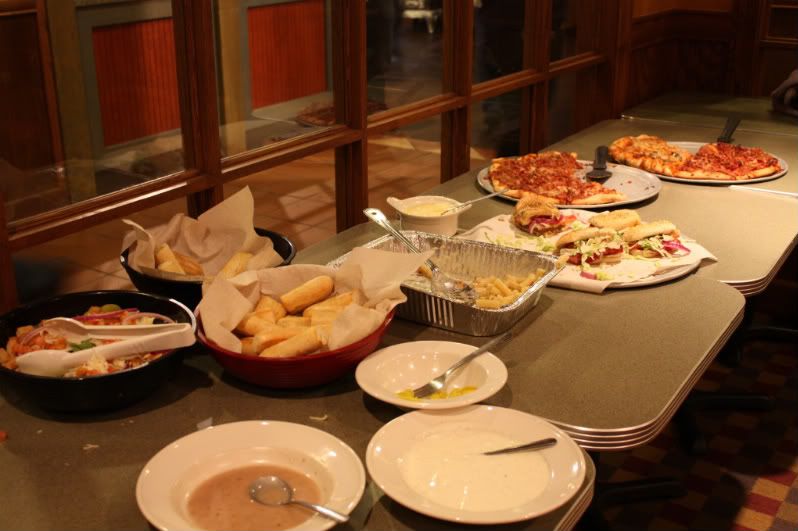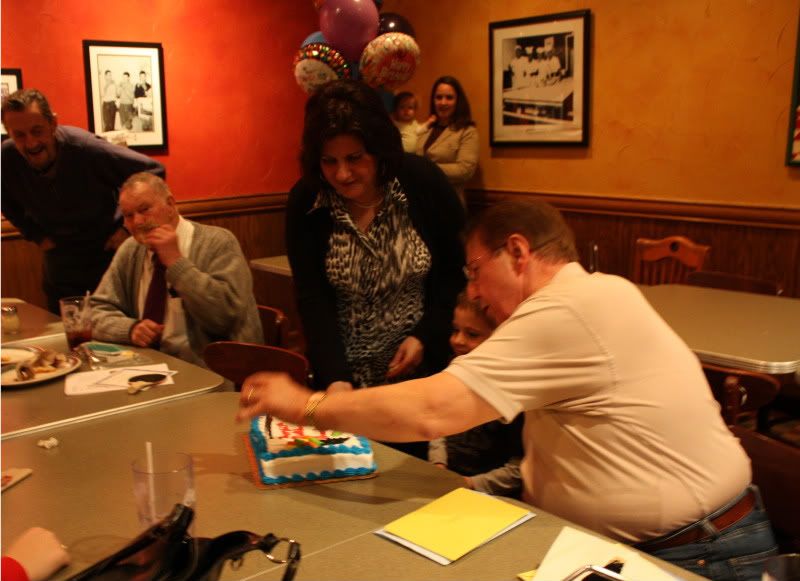 Notice the grandson who popped in right when it was time for cake!
On this roller coaster of life there are ups and downs and while last week had it's share of high points, there was inevitably the low. Vanya's situation became more urgent. He is currently living in a transition center where he will not be able to stay long. In fact, missionary friends in his country have lobbied the direct to hold him there. The government in the Ukrain will be shutting down on June 13th for an unknown amount of time for some unknown reason (
Don't get me started
) because of this situation, paperwork to adopt this sweet boy would need to be filled ASAP and in order to file international adoption papers there are about a thousand steps that need to come first. We are nowhere near step 1000 much less step 5 we were attempting to do everything in our power to speed up the process but there were just too many hoops to try and jump through and we were informed that we were no longer candidates to bring this little boy into our home. Another family has stepped forward who is in fact paper ready and they are setting up a time in the near future when they will go get him. I am relieved that this little boy will be saved from what I'm sure would have been a horrible future but at the same time am torn and heartbroken that we couldn't do more. In just 10 days $15,000 was raised to help his adoptive family cover the expenses needed to go get him and soon enough his prayers of having a family will be answered.
In the meantime we wait for the lord to open doors for our family to expand and enjoy the little blessing that we have!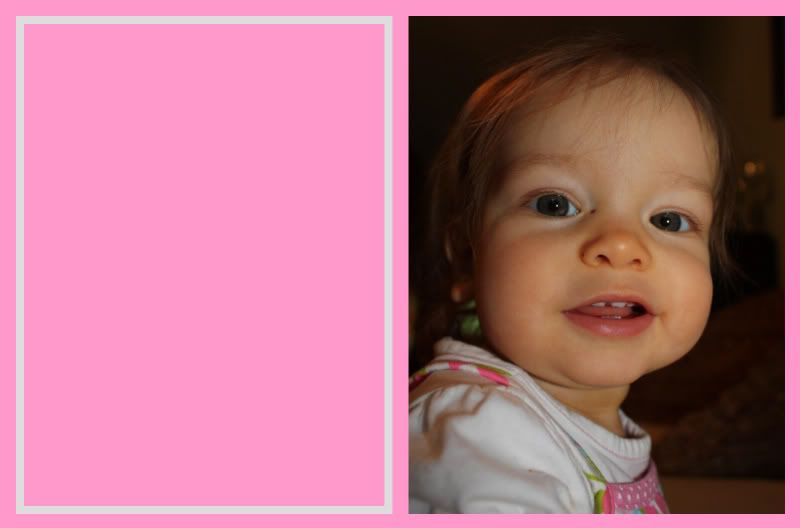 Last night we celebrated Easter, a day late (and a dollar short-i don't know why i added that) but because of whatever reason we celebrated it and it was fun, The daddy and I got the candy, while Addy fell in love with yet another rubber duckie and loved her pink basket which surprise doubles as a dress up tu-tu.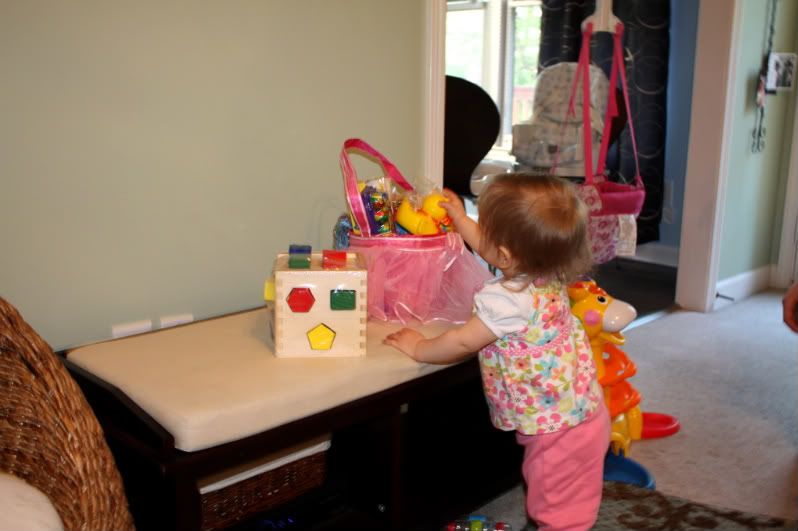 Happy to be living anywhere but inside the box. Because Outside is where the party is.