Oh wow so much is going on in the world I actually find myself WANTING to watch the news: very unlike me, it's like I'm craving the newness of knowledge and I'm totally addicted to all the dignified accents. I did watch the royal wedding and I don't care if you judge me I loved it and I teared up, why? because I'm a girl and I like weddings, and Kate's dress was amazing and it's history people!
I think we brought the Ohio weather with us when we came home last Sunday. The weather has been bi-polar and can't seem to make up it's mind as to whether it wants to be springy and warm or frigid and spawn a tornado. Nonetheless spring has sprung and that means a infusion of fresh ingredients have entered my kitchen, the girls new favorite: Strawberries, they leave red splotchy stains on all of her clothes but she's so cute when she eats them that I'll settle for buying the industrial size spray & wash.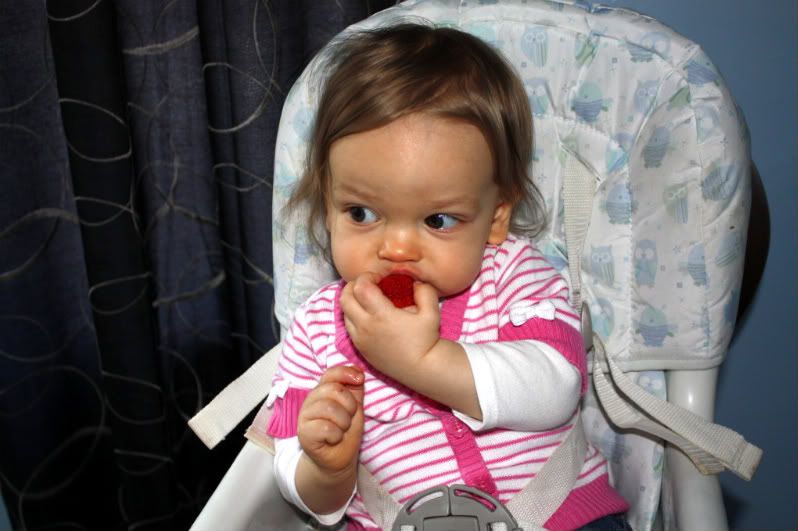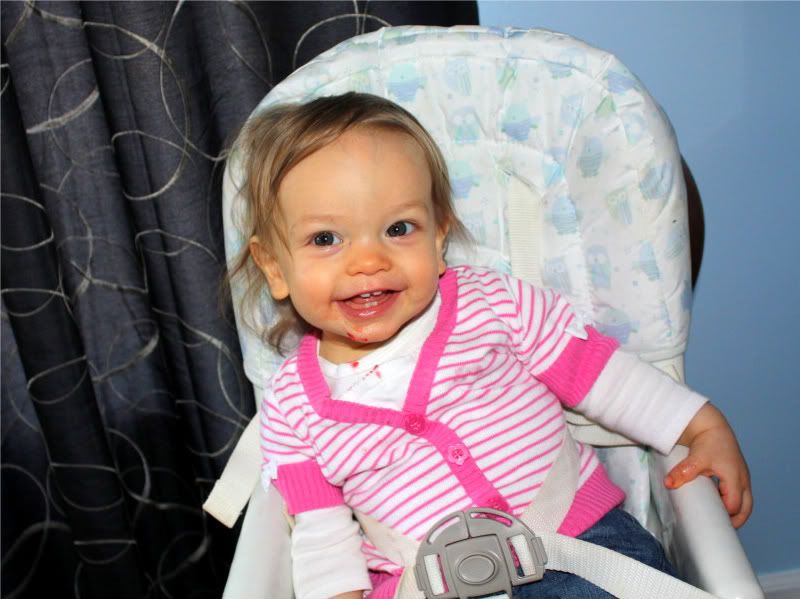 We made do with wacked out weather by catching up on house work and preparing for Jared's old college roommate and family to come visit this weekend, if I haven't mentioned I'm extatic that they were able visit and LOVED that our girls got to meet each other.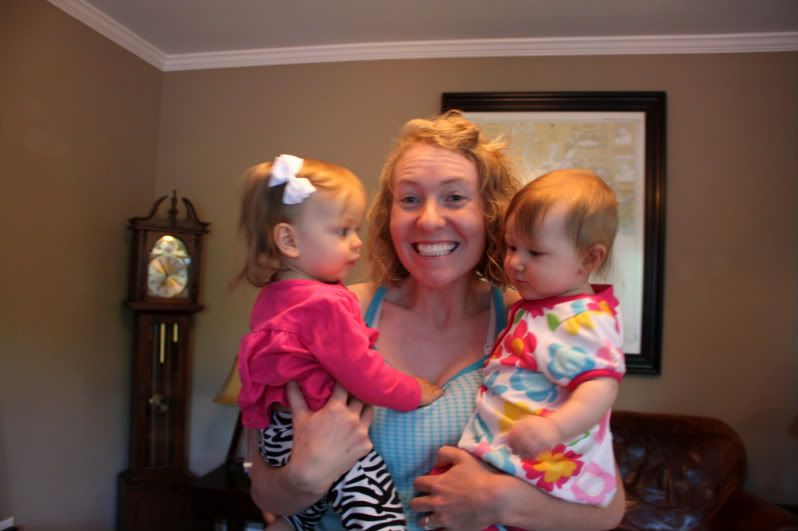 Glad not to have twins!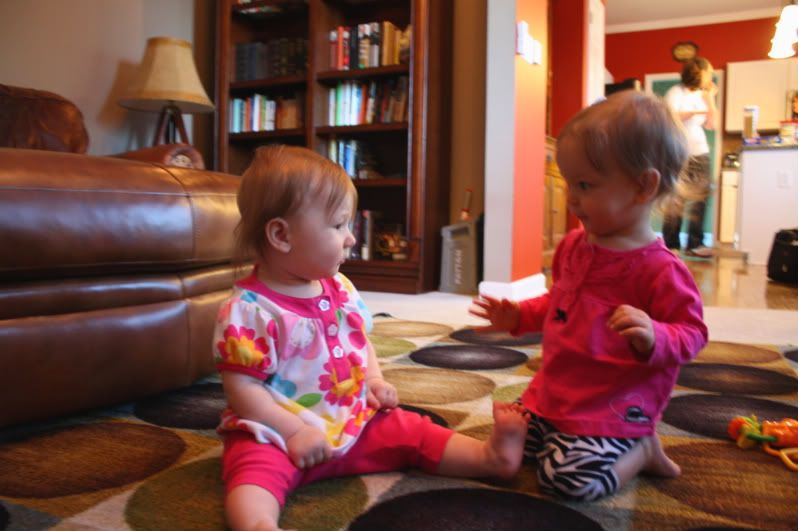 Addiston has been standing solo all week, just spur the moment she'll pop up. Like hey this toy is sweet but look what I can do, (
dramatic pause as she makes sure someone's paying attention
) and then the slow elevation of her little self to standing. Without holding onto anything, just up she goes and if either her ma-ma or her pa-pa are near by she'll attempt a few steps. Normally finishing off with a dive into one of our laps but hey there's walking goin' on and I'm addicted to how excited she gets after the process, sitting up on her knees bouncing up and down, it's so cute it should be video taped but we're at a loss for a camcorder so a fast clicking camera will make do!
On a random side note, sweet-tart jelly beans are my new obsession. I'm usually not a candy person but they were 50% off and looked appealing so I put them in Addy's easter basket and have been destroying them all week.
Behold, big girl jammies. The top is too tight and the bottoms are too long but they are precious and they were cheap and I love that the shirt says "beauty sleep" on it!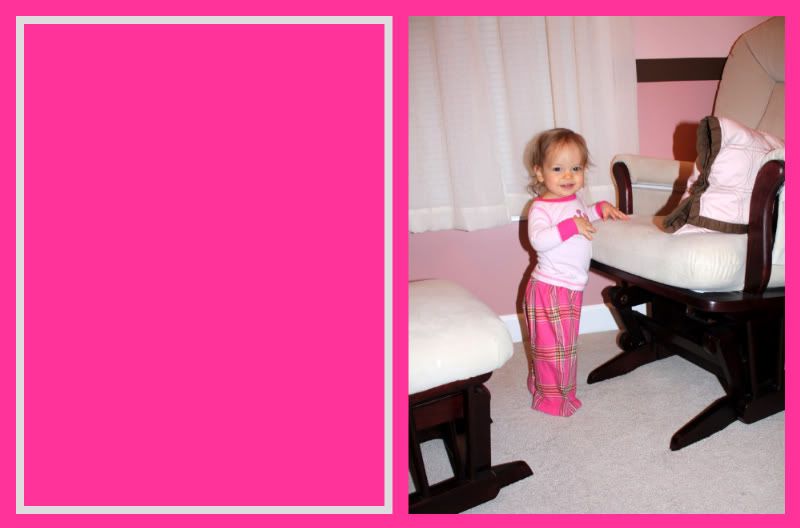 Preparations are now underway for the little one's first birthday party and can I say that I'm a little excited. I had amazing birthday parties growing up, because I did. Games, crafts, amazing decked out cakes, sleep overs, and the epitome of all parties, dirty bingo! If you don't know what dirty bingo is, your missing out, because it's like sweet-tart jelly beans you'll get addicted!