Today is Addiston's last monthly birthday.
It had slipped my mind until this morning when I was pouring a cup of coffee and tucking "going out" mail in Jared's lunchbox when the date was realized, I felt excited for her and sad at the same time. We celebrated the first few months of her magical life with as much celebration as the daddy would allow me. The sixth month was the last one that we made a big fuss of and then today I was saddened by the thought that the next time the anniversary of her birth rolls around it will mark a year and well that's just too much. She's getting too big too fast and I wish I could just slow it down a bit.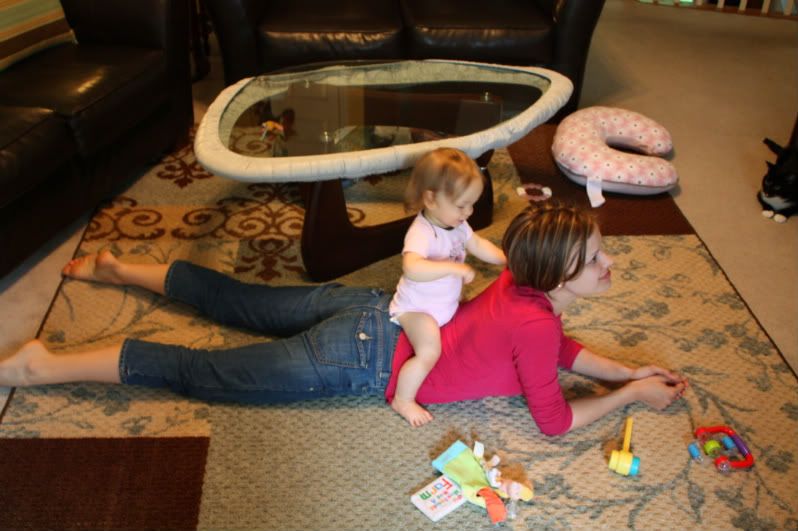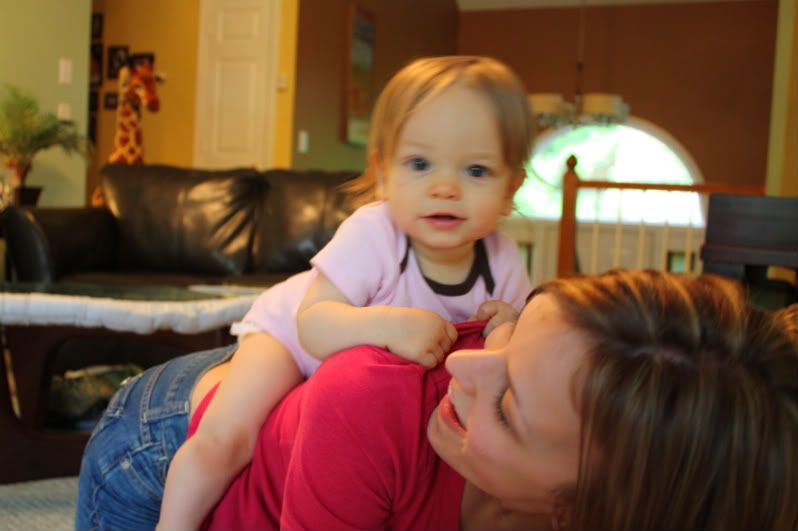 This past weekend marked another trip to Ohio, my sister-in-law watched Addy Friday night so Jared and I could attend one of my dear friends wedding. I loved knowing that my girl was safe and there was a comfort that came with the knowledge of another mama who's been there and updates you with hourly picture messages while caring for your little, not to mention that I'm pretty sure she owes me for the dozens of times I've watched her kids! The wedding was beautiful, the ceremony was emotional and the scenery was so picturesque that it made me want to renew my vows just so I could copy what she had.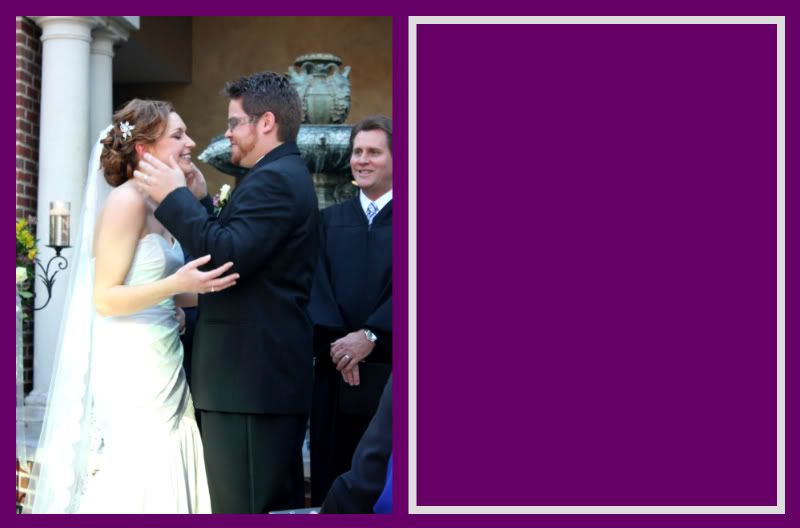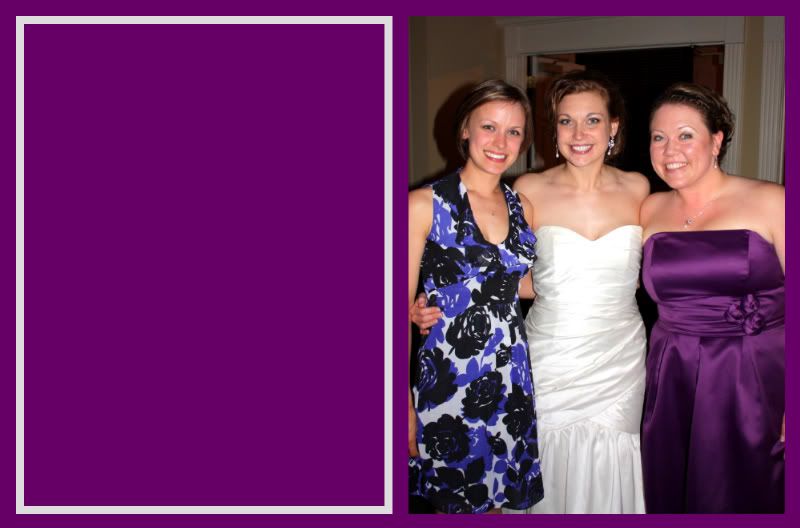 We stayed with my oldest brother Friday night and Saturday stayed in our sweats till 2 pm when we finally decided to go out for lunch. The day was relaxed and comical as we watched the older children entertain themselves with my little one.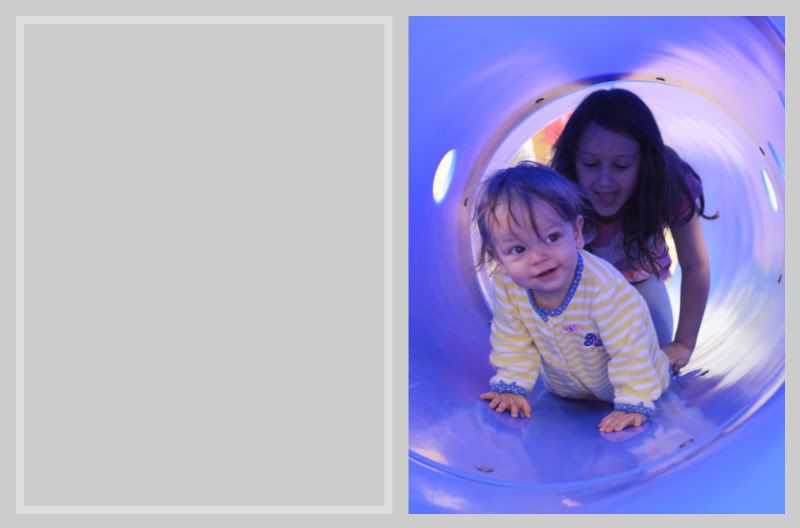 The unfortunate part of going home to visit is that once you are there, you begin to remember what you gave up to move away. I'm so grateful for my big brother and that no matter how old we get he's still there to support me and encourage me, to protect me and I know that no matter what he's got my back and usually a joke. But maybe you can have the best of both worlds. Sometimes it's hard, but most of the time you make it work, the here and there. Where staying home and going home mean two different things but somewhere in between, there's a happy middle, like the fact that I can make my family and still be a part of one.
Addiston has had some trouble sleeping lately, crying when we put her down until Jared is in there by himself doing the sleepy baby dance. If I put her down she cries endlessly, if we're both in there she feels ganged up on and she won't even close her eyes. Jared has become the baby whisperer, which seems problematic considering he's gearing up to leave the country for the next 10 days. She wakes up for no apparent reason in the middle of the night inconsolable. We tag team rocking and patting her on her lil butt that she traditionally hoists in the air when she sleeps. Last night I Cracked, gave into tears and made Jared bring her into our room, she slept in between us for the first time ever. I may have accidently elbowed her once but I just couldn't take another sleepless night. Naptime is no exception, there are tantrums and fits of tears. So we're gonna have to figure out this sleep thing all over again, any tips are more than welcome!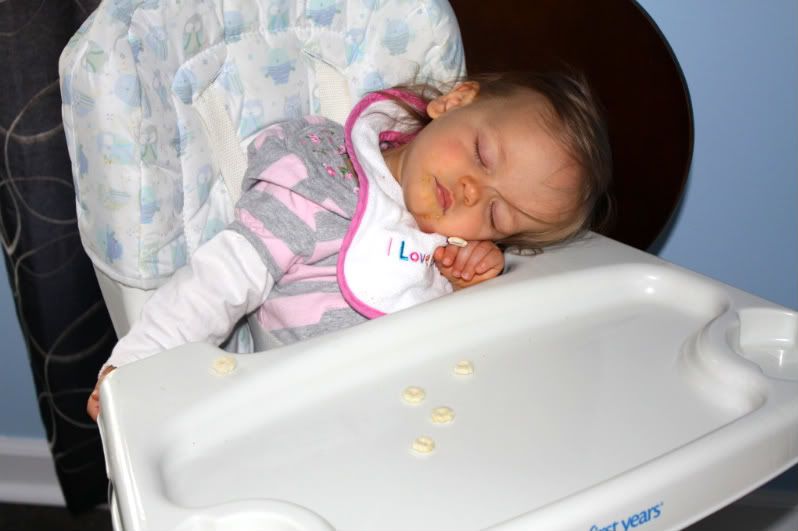 To accompany the sleepless nights the little one decided that lunchtime was an appropriate time to crash!
Preparations are well under way for her first birthday party and while I'm excited and love watching her grow, today I plan on celebrating her eleventh month!