If you give a mouse a cookie, he might ask for a glass of milk.
Likewise, If you give a girl a trip to Ikea and a paintbrush, she might redo her a room. Then she might be inspired. Like she might feel so fantastic with accomplishing something-with turning a space into something that breathes happiness-that she wants to keep going.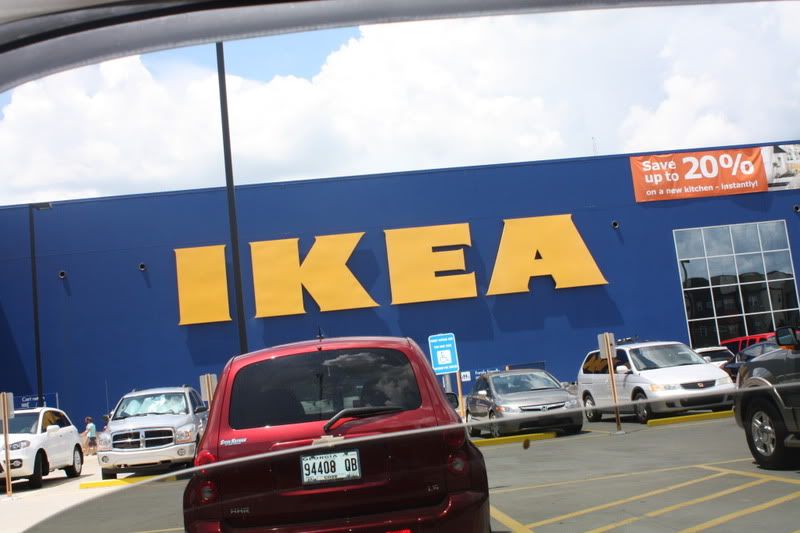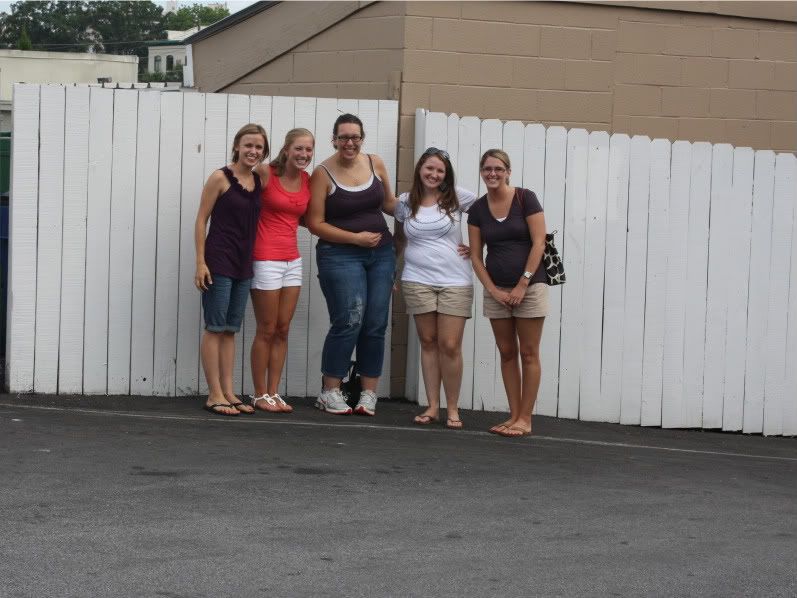 And with no further ado I give you the playroom
Jared's old bed w/ my old bedding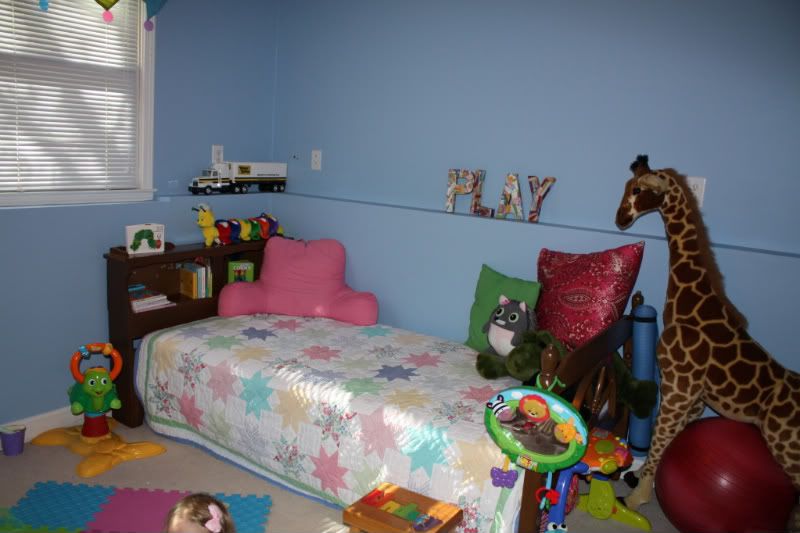 toy wall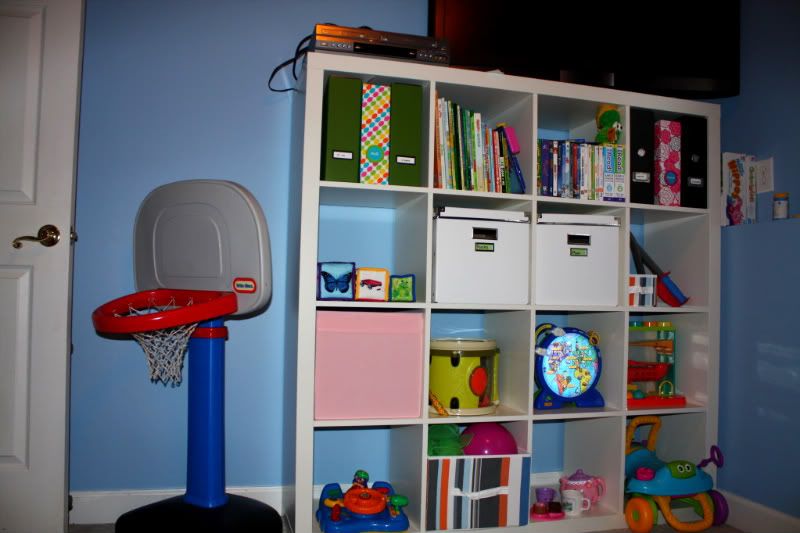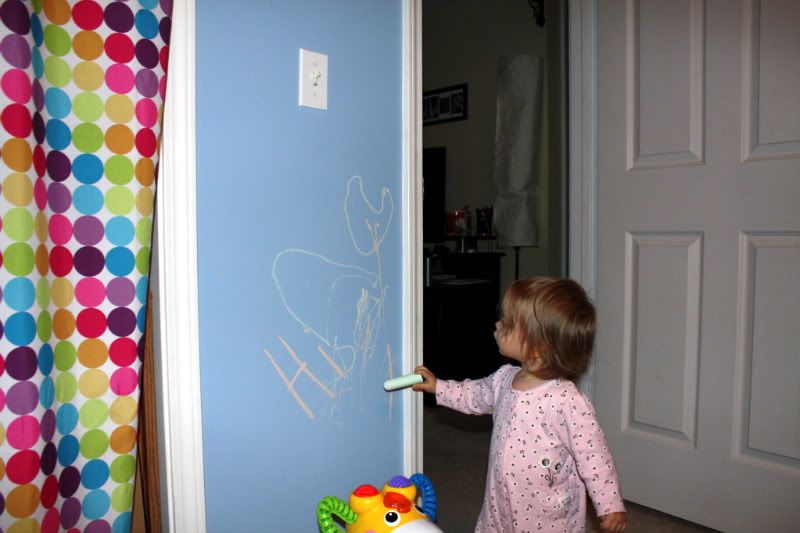 did I mention the entire room is a chalkboard? thanks
martha Stewart!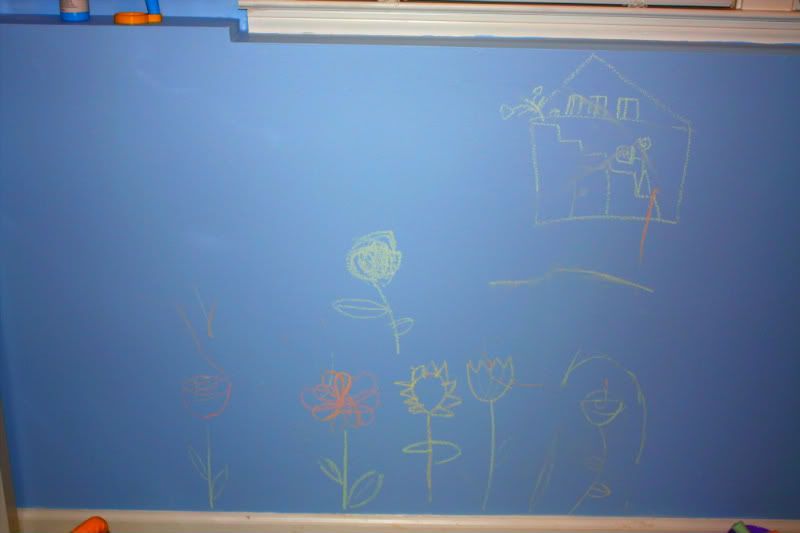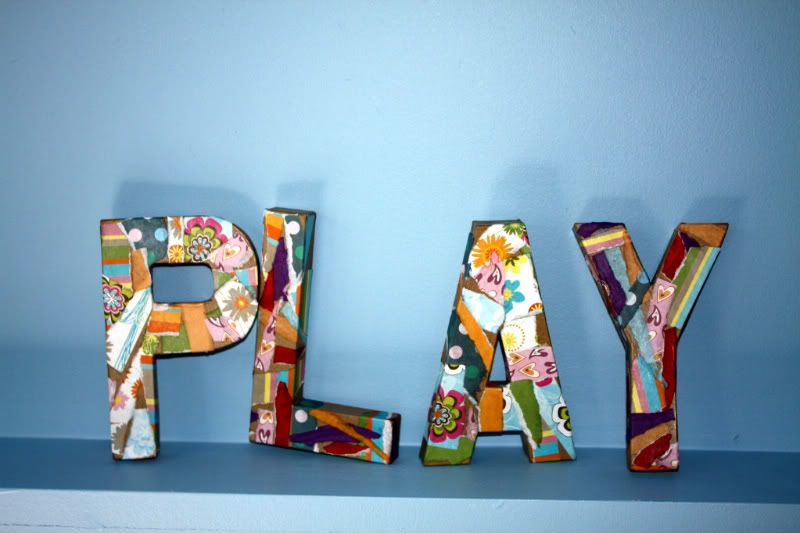 When I was young-like really young, can't-quite-master-the-shoe-laces-thing young I used to stay up way past my bedtime and watch a design show-"
you're home
" with my mom. It was way out of my repertoire of the brady bunch and disney channel flicks but I liked hanging out with my parents-still do! Anyway the host of this show was
kitty bartholomew
and she taught me how to decopaughe and Jared is amazed by it and well a decade or so later that late night design show gave my kids playroom a lil more pazaz.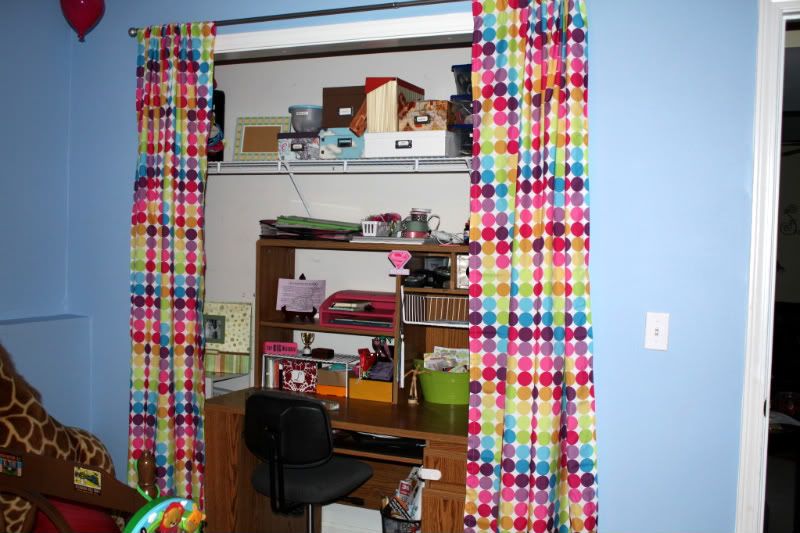 and mom's craft room tucked inside a closet!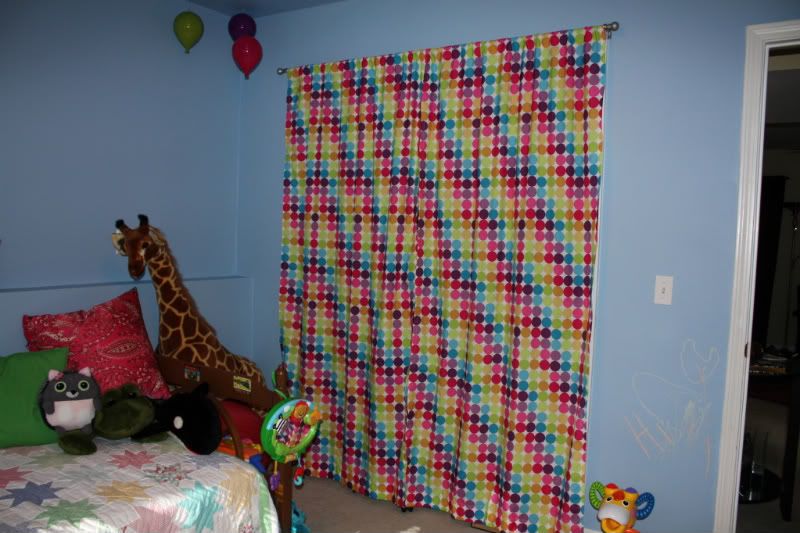 I like to mess up a room just to clean one. I rob Peter to pay Paul, dumping piles from Addy's room to the kitchen, from the kitchen to our room, from our room to the spare room, until the spare room serves as the audition tape for Hoarders. But what happens in the end is that I'm so excited about what I accomplished-about all the rooms that look new and refreshed, homey and inviting, that I'm inspired to clean that last room, those remaining piles. I love new projects.
When I was pregnant, I poured all of myself into the nursery. When it was finished, I'd spend my evenings sitting on a chair in her room taking it all in. Sometimes I'd cry because I couldn't believe it was real. The crib would hold a baby--my baby. There's something special about the space you create for your kids. This one was especially meaningful because now that I know her-what she likes, how she thinks, what turns the corners of her mouth into her sweet smile-it was so much fun to create ideas that would capture who she is.
So if you give a mouse a cookie, he might ask for a glass of milk. and if you give a girl a paint brush she may just not stop at the walls!