Sorry for the hiatus in posting as usual life has been busy.
Wednesday night our church held its annual candy parade and this year we let Addiston get dressed up and we took her. It was so sweet to see her interact with all of the other children and if I say so she was the cutest one there!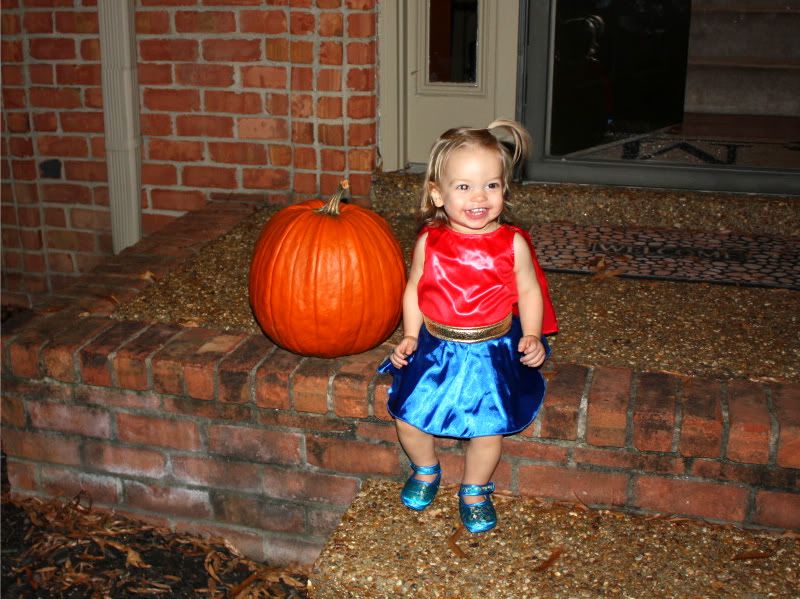 I let her sift through her bucket of candy and Intended on letting her pick out just one piece to eat. My kid is awesome and picked the Apple instead of candy!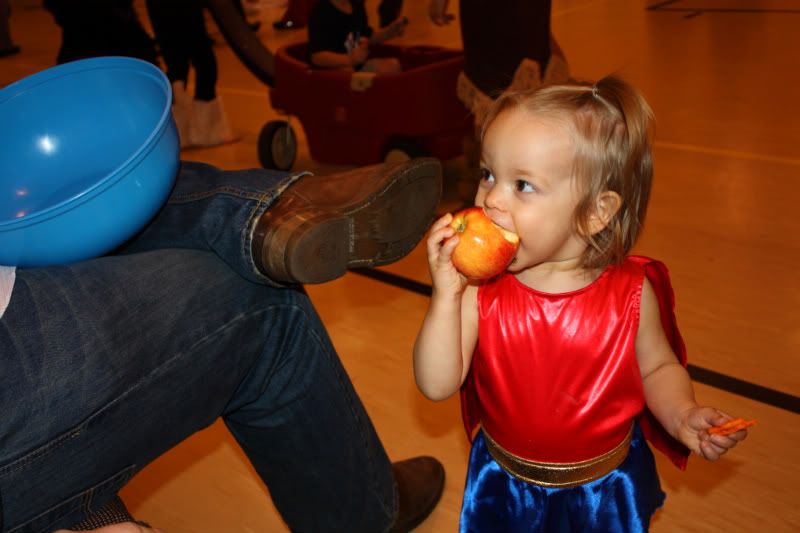 Last Thursday Jared and I celebrated our four year wedding anniversary. My dad came into town because we were supposed to leave for the weekend but as life goes plans were changed and we stayed in town, we had a nice visit with my Dad and didn't have to worry about finding a babysitter at all this weekend. Thursday night we went out with my dad and some friends to our favorite restaurant café Bosna. We figured that we didn't get married in private so why should we celebrate in private? We are so blessed to have such great friends and family that we wanted to share this with them.
Friday Jared worked a half day, Addy and I wave goodbye to the daddy every morning. She sits in his lap while he situates his work stuff and his coffee, turns on the car and then a little longer while he just laughs at her amazement at the blinker and the horn, the windshield wipers and the gear shift.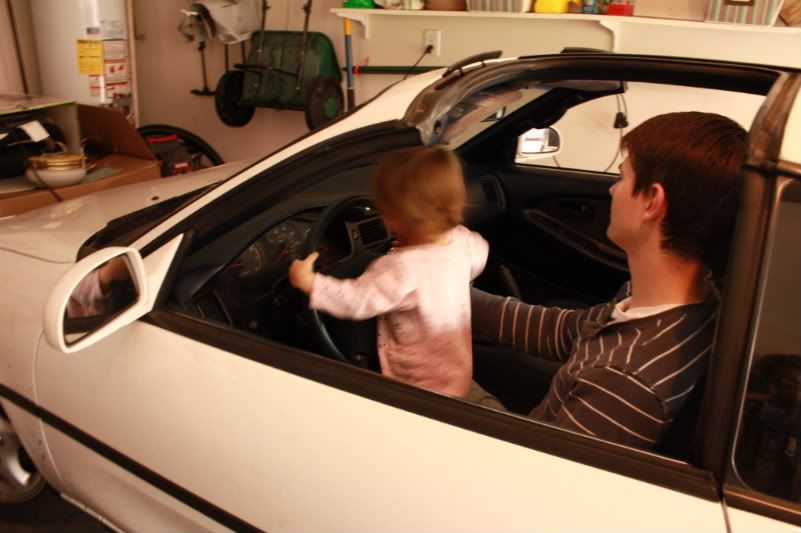 I got a new cell phone friday afternoon which was long overdue. I was still rockin' the old-school flip phone! That night I put on my dress like I do every year but we were running late and we didn't get a picture, but it still fit...like a glove. Jared and I went out to a very nice restaurant and went and saw the movie Ides of March. It was set in Cincinnati which made me so happy but I was confused we walked out of the theater and realize that we still live in Nashville.
Saturday I coached upwards, in the morning and Jared worked on the hot tub a little bit. I love working with those girls, they are so sweet and fun and I only have one week left and I'm going to miss them so much. I told my dad he could pick out anything he wanted for dinner and I would make it. He picked out a new chicken recipe from one of my favorite cookbooks and we all ended up loving it.
Sunday we had church and we were so blessed that one of our friends spoke in our Sunday school class. It's strange that sometimes you don't know details about people in your lives and then when you hear them share their testimony you're blown away and love them even more! After church we met my aunt, uncle and grandpa for lunch and then did a little shopping! Sunday night was our churches annual fish fry and as always the food was delicious but because it was so cold we didn't stay and visit as long as we would have liked.
Monday morning my dad left and I was really bummed and so was Addiston she really liked having her papa here to entertain her!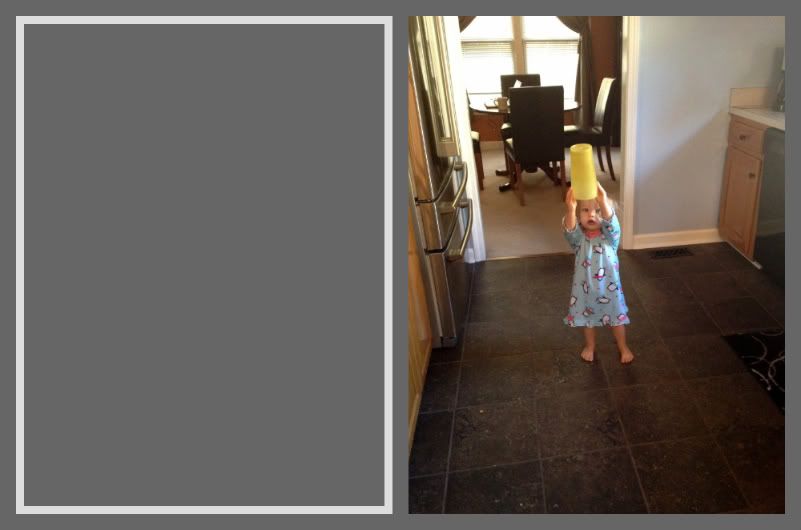 Her with my dad's yellow cup-he will be buried with that cup!