Exactly two years ago at this moment I held my precious baby girl in my arms, feeding her as her daddy slept on a plasticy fold out bed, it was our first moments alone. Just the two of us, locked in a gaze that I know now as her fighting sleep, dazed trance. She was long awaited and a miracle that I wasn't sure I'd ever get to see but in that moment I felt complete and so in love!
I can't believe two whole years have past. She's growing up so fast it's unbelievable. I feel as If I blinked and now I can hold a conversation with my daughter. She is tiny, but full of personality, she weighs in at barely 24 pounds-triple her birth weight! She knows all of her colors, shapes and can count to 14-that's how many steps we have, she can sing her ABC's and recognize all of the letters and most numbers. She knows days of the week, and can sign enough to get by although we've really dropped off on that since she started talking so well. She loves to pray and some meals insists we do so between every bite. We spend about two hours a day reading and she has a growing love of coloring. She's a daddy's girl if I've ever seen one and mimics everything he does. She's a grazer, eating small snacks constantly and rarely eating a whole meal in one sitting, however if it's a peanut butter sandwich she'll lick the plate!
We had her party saturday and she had a blast!
We had a brunch party-an idea I stole from a mom experienced mom, and it turned out great. Breakfast food is easy and I had friends and family who were willing to pitch in and help me get everything together.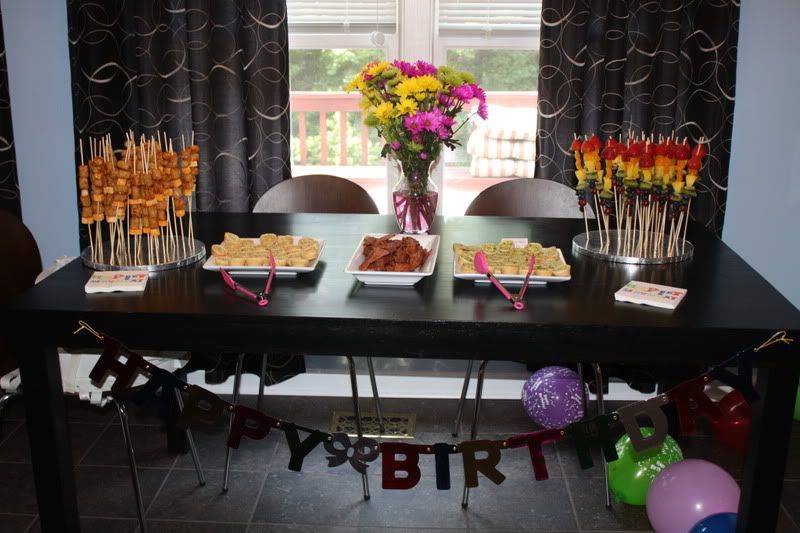 (
tot & cheese kabobs, quiche, bacon, and fruit kabobs
)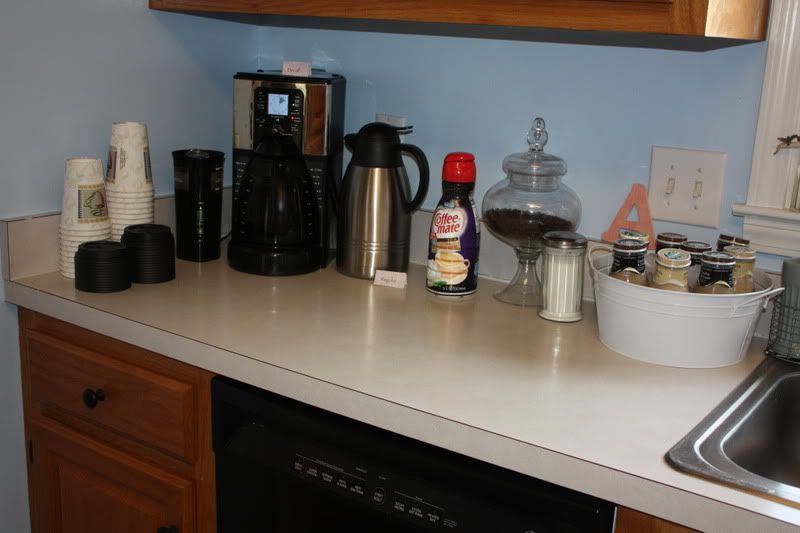 (
coffee station
)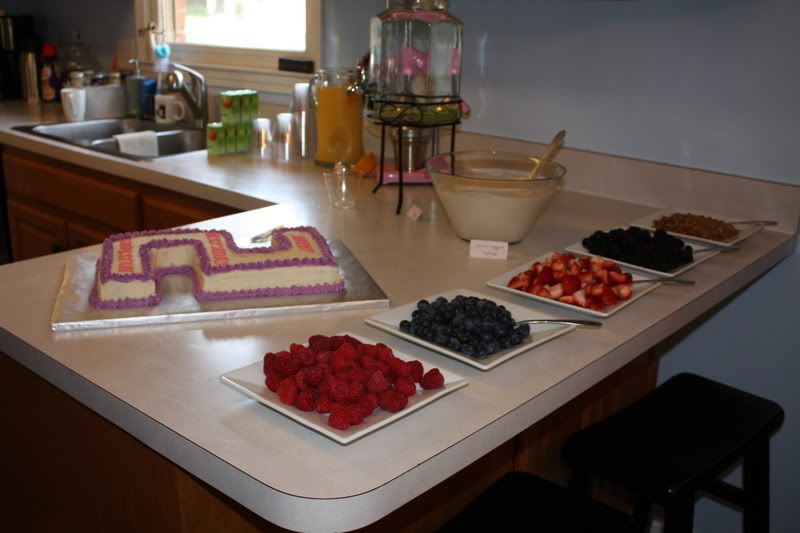 (
DIY Yogurt Parfaits and juice bar
)
We are so blessed to have found amazing friends and those that we call family in Nashville and Addiston got more toys than she knows what to do with!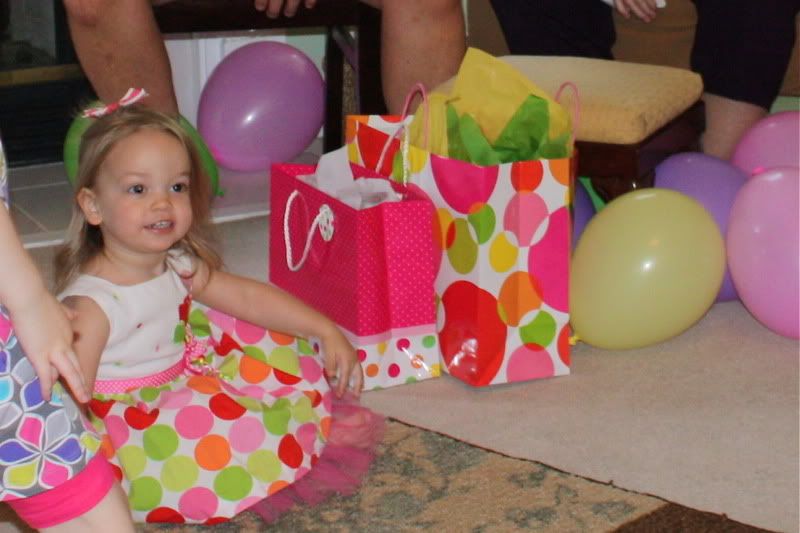 She was so excited for her friends to be at her house. And did pretty well with their help opening presents till about halfway through when she realized that they were in fact all "mine"
I felt so blessed to have my grandmother here the week before the party and put her to work helping with the cake. She's an old pro and having her make my daughters birthday cake was so special.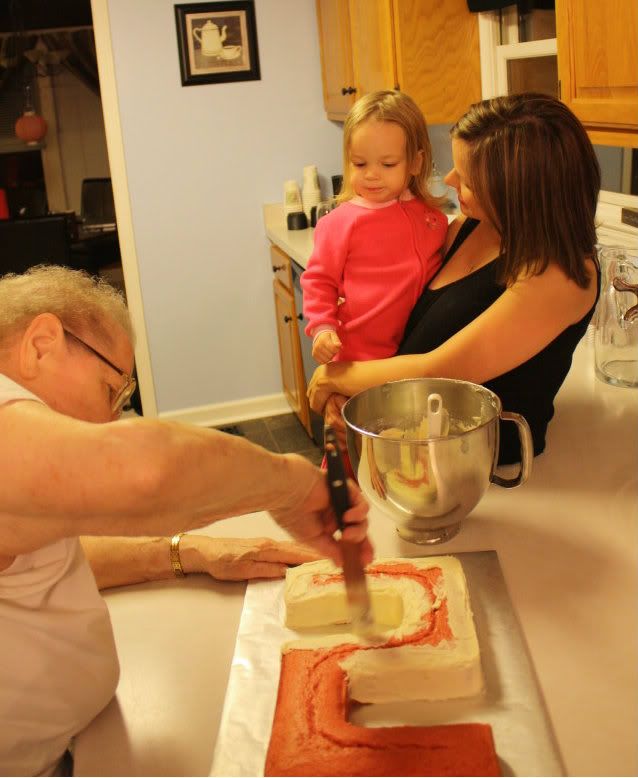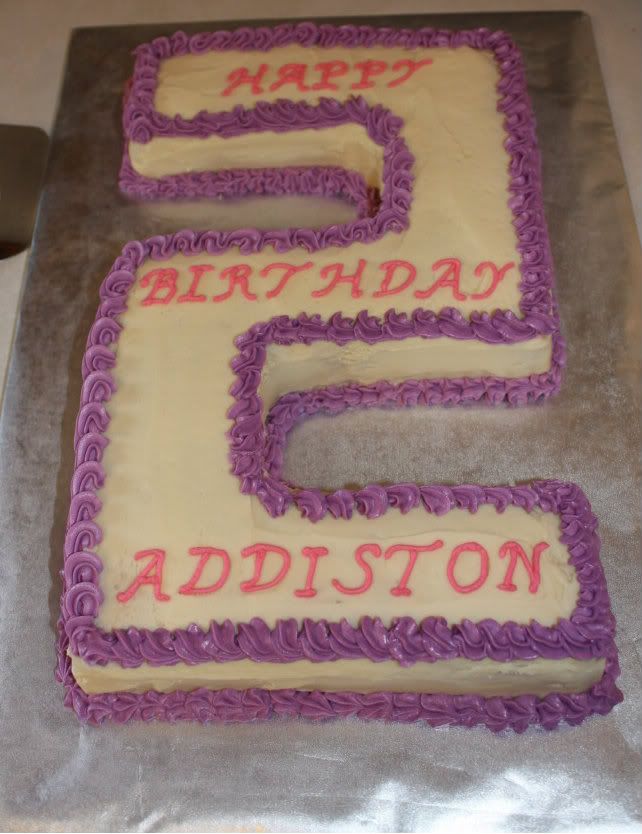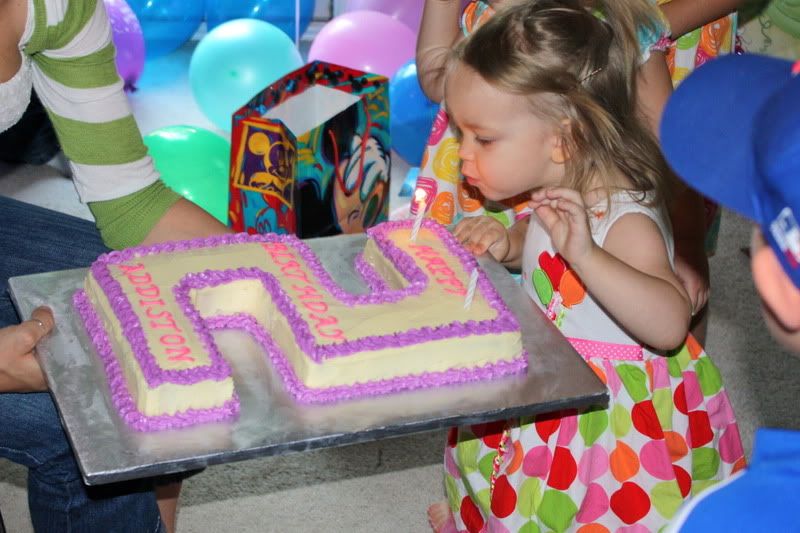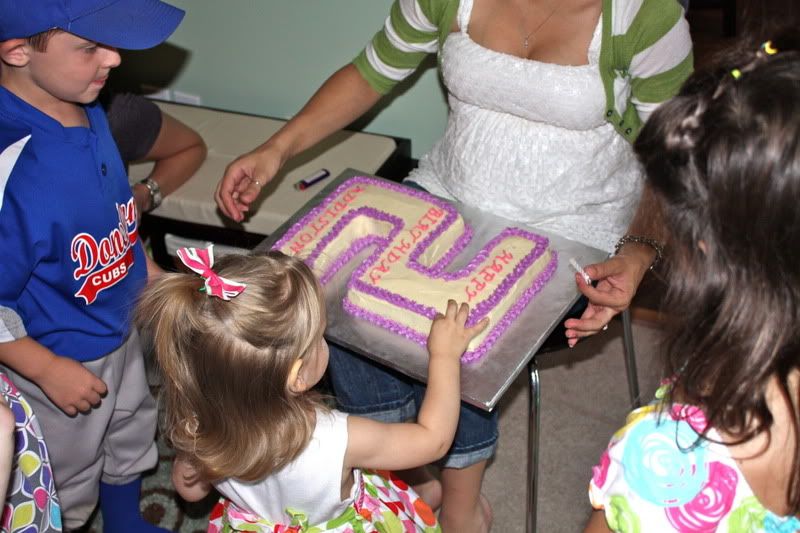 (
and yes that is her instantly sticking her finger in the icing-she's my kid
)
After cake Addy and her friends watched some Little Mermaid, before the party wrapped up.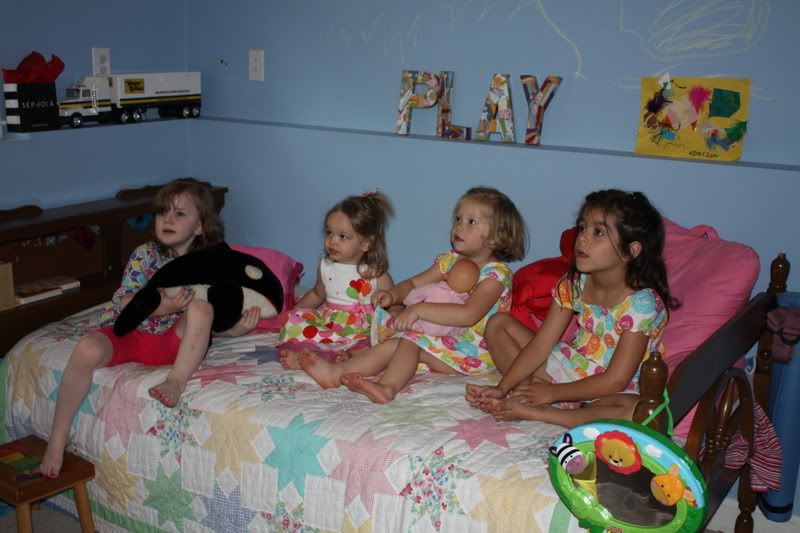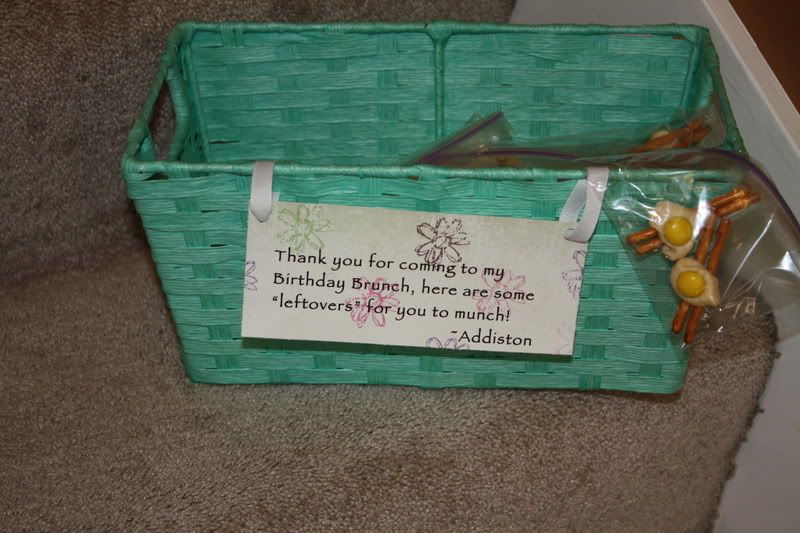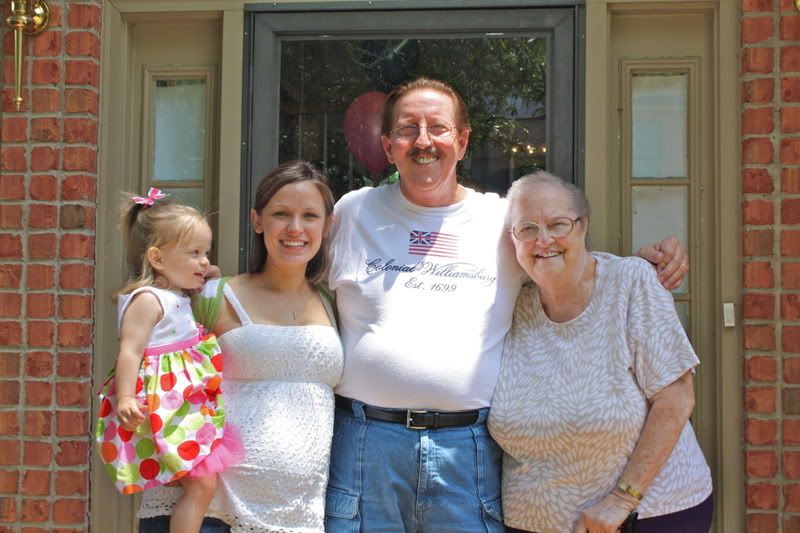 4 generations at my girl's 2nd Birthday!
For her birthday dinner we took her to Rainforest Cafe.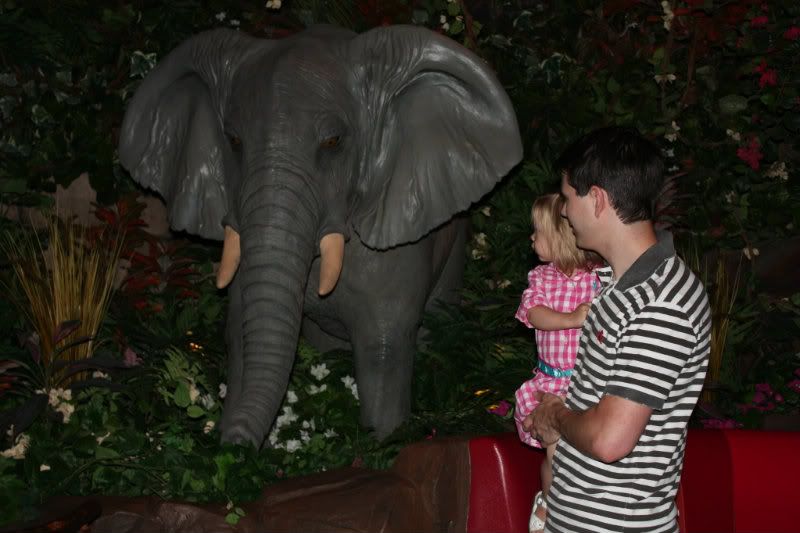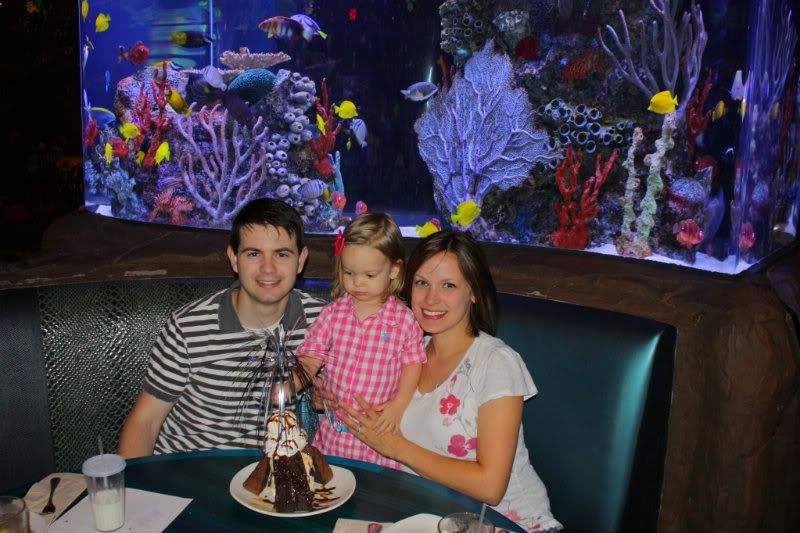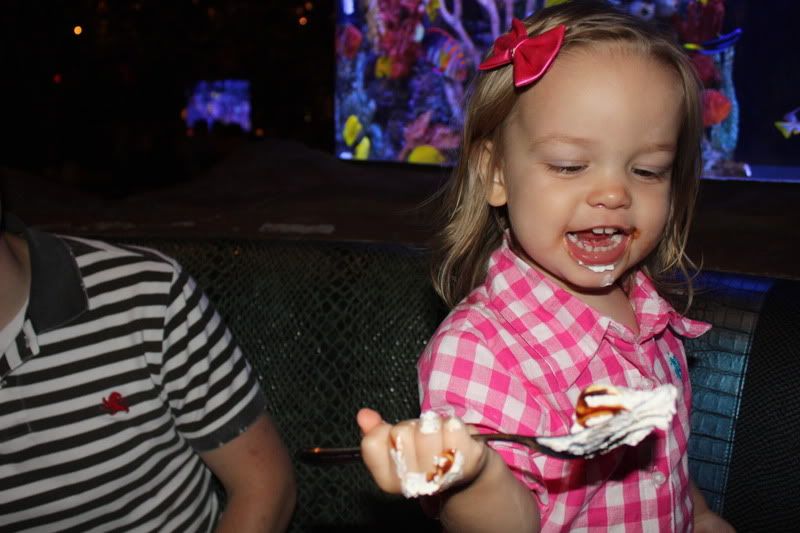 After dinner we took her to ride the carousel, I swear she was excited but in all of the pictures I got she was nervous. Clenching the little bar awkwardly jutting from the horses neck yelling "mommy I riding a horse"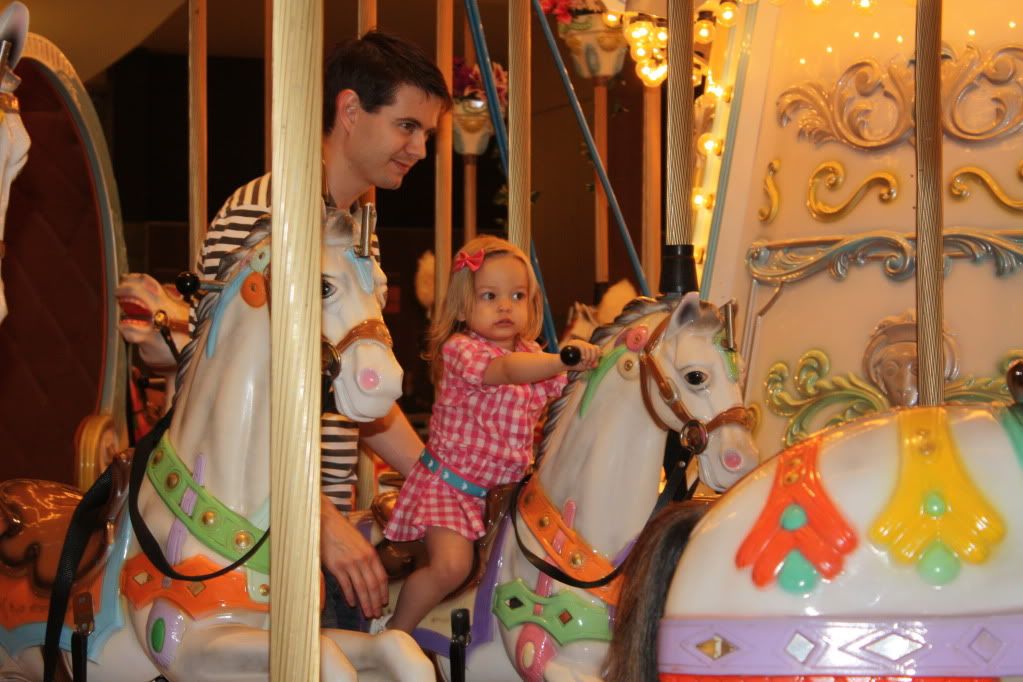 We came home well past bed time and after calming an excited sugar crazed toddler, she finally crashed. But not until after she kissed my belly "all better" when I had a contraction, and squeezed my neck with all her might telling me "I love you too much mommy"