So In just a few short weeks our sweet little one will be joining us and with the light at the end of the tunnel is growing brighter and brighter the type A side of me has been getting more and more stressed at her room not being complete.
I know she won't sleep in there for a good 6-8 weeks and that she wouldn't know the difference if it were still bright orange with flecks of army green showing through but I'll know and thats apparently good enough for Jared! :) (
or maybe it was the to-do lists that kept popping up all over the house!
) Either way it's done and I love it!
My dad-who painted Addiston's room, said that he would come down and paint Isabella's room as part of my birthday present, he's a pro and can do a better job than Jared or I and in half the time. I was thrilled to have him and Jared was thrilled to get out of painting. The week before he was scheduled to come my mom broke her ankle so his trip got delayed...8 weeks. A few of my sweet friends offered to come paint the room for him since they know how I can be, but I declined and waited for my dad to come down.
He and my grandmother came down the week before Addiston's Birthday and not only did he paint a formerly bright orange room a beautiful shade of champaign but he painted it again when I decided that the color I had originally chosen was just a hint too light! (
Yes sometimes pregnancy does make you irrational!
) Thanks Dad!
We are using the same crib and bedding for Isabella as we did for Addiston, so it looks similar but I think it's just different enough. Jared has been feeling a little guilty about "stealing" all of Addiston's nice stuff but she has gotten new "big girl" furniture-which will be shown at a later date!
Incase you don't remember here was Addiston's nursery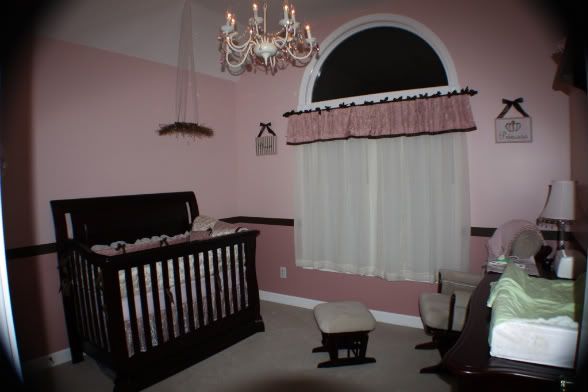 Here is Isabella's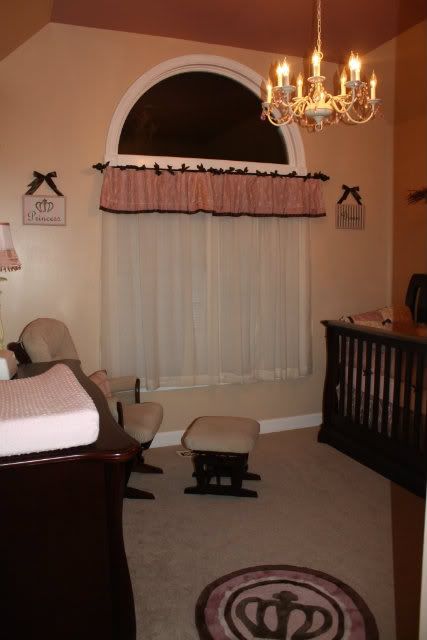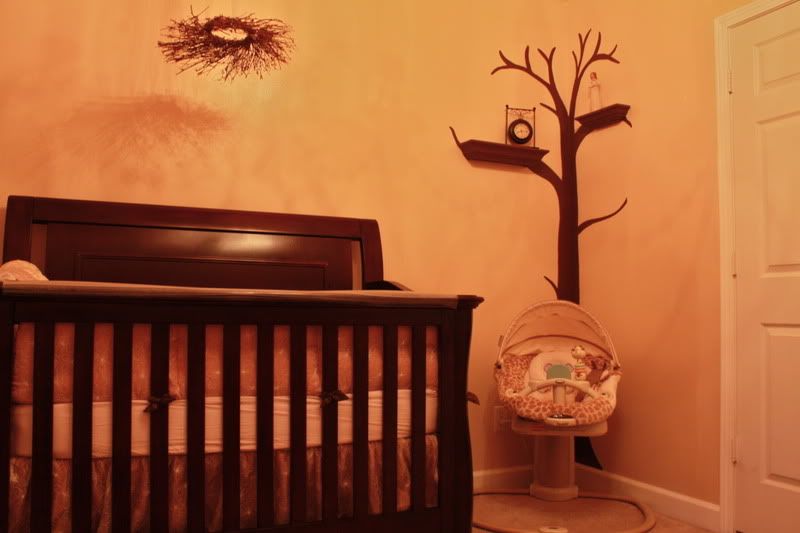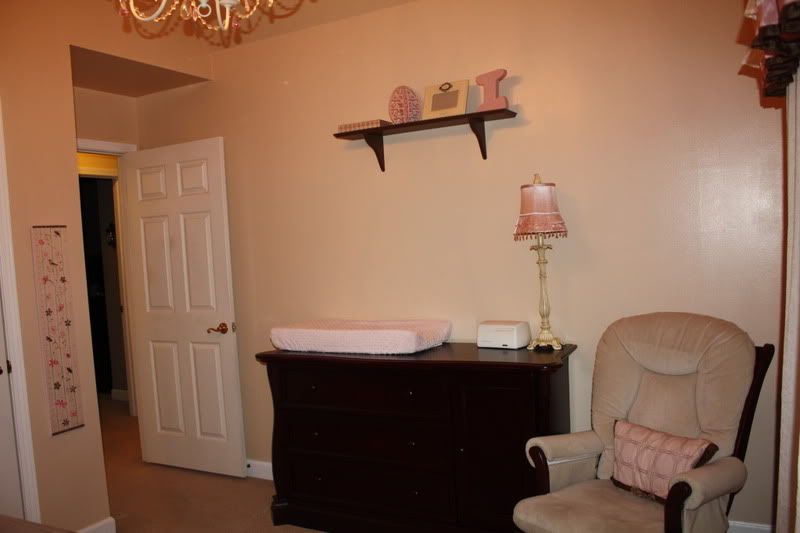 Where I'm told Addiston will read to her baby sister!
I got a lot of my idea's for the room on Pinterest.
Pink ceiling!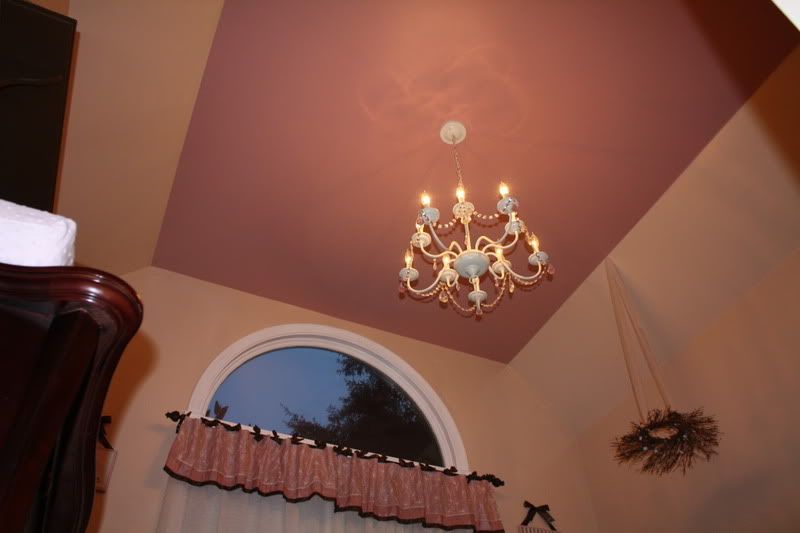 tree/shelf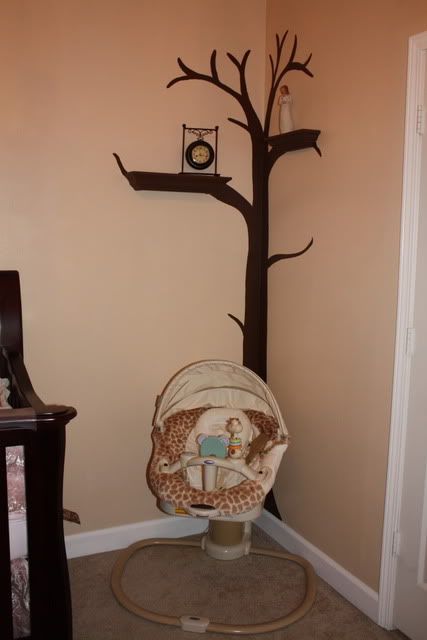 When we first saw our house, we both said that this would be the first room that was re-done, it was a boys room, painted bright orange (and only one coat) so the previous two colors shown through. ICK! Well as it turns out it has been our second to last room on the remodel list, only leaving the master bath-which we won't be touching for a while! I know we are both relieved that Isabella's room is done. Now all that's missing is the baby girl to go in it!