This past weekend we decided it was a good idea to make the 8 hour trek to Ohio. Leaving Thursday afternoon we ventured to Cincinnati where we had a layover at my parents house and I got my fill of Cincinnati food that I had been craving. Friday morning I got to go wedding dress shopping with my big sister, and while I can't post a picture (because those sorts of things are suppose to be a surprise) her dress is beautiful! Friday afternoon we continued our venture to Jared's family.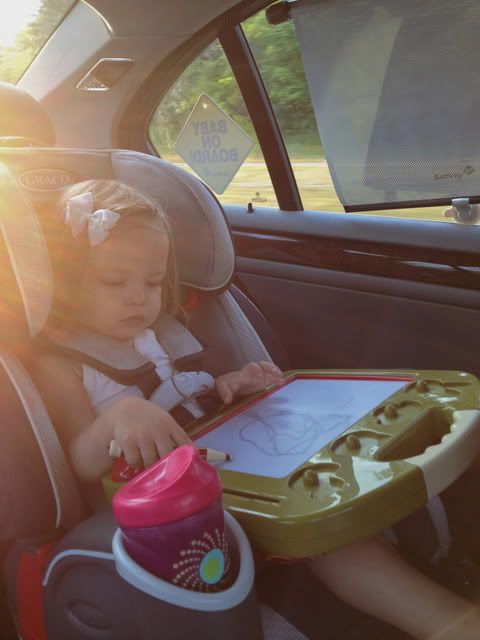 Saturday afternoon was Kara's (Jared's sister) Bridal shower. A ton of people came out, and she got a lot of really nice things!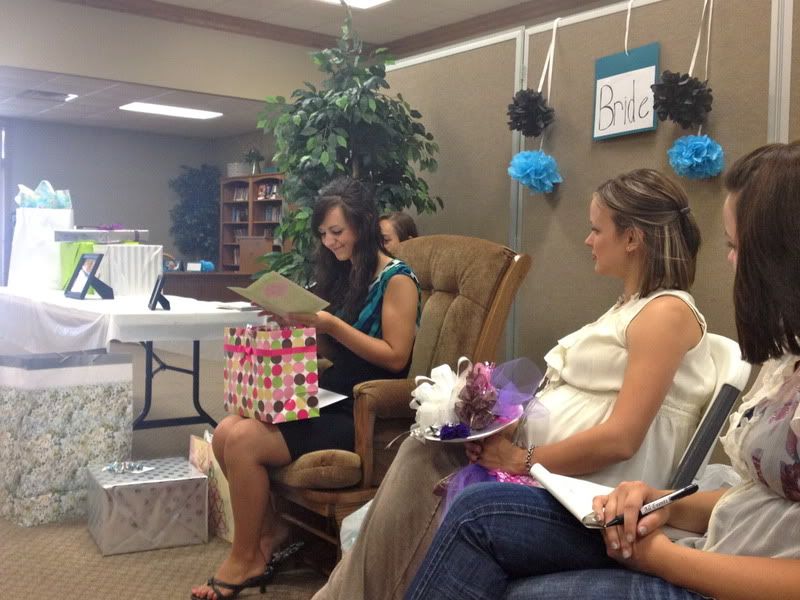 I may have overdone it with the shopping and shower helping because towards the end of the shower I started to have contractions. I have had these a few times so I more or less ignored them and continued doing whatever I wanted. Oops! Probably not the best idea, because my contractions continued and got stronger and closer together. After 6 hours Jared and I decided it was time to throw in the towel and after a call to my doctor and consulting some of my mom friends we headed home.
Hoping to make it the whole 8 hour trip Jared stocked up on sunflower seeds, coffee and some strange sort of energy drink (the one that promotes his favorite video game) after about 2 1/2 hours in the car I turned on the heated seat and as luck would have it that helped slow my contractions. 90 minutes later we felt safe enough to stop at my parents house for some rest.
Sunday morning we headed South and when we finally arrived home I was still having contractions, not regular but still pretty strong, some friends came over to watch Addiston so we could both go to the hospital per my doctors advice.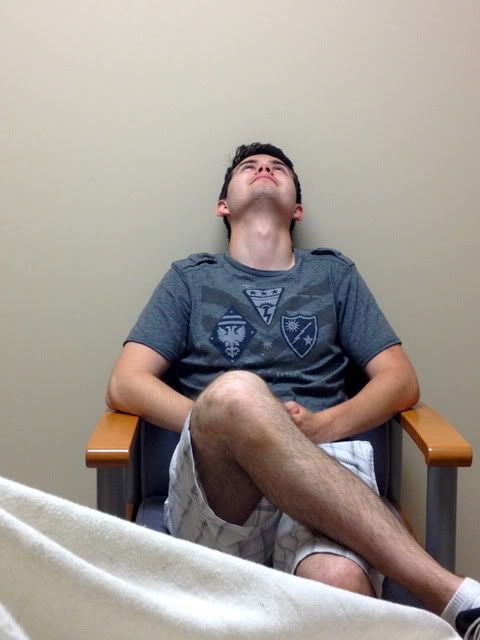 After a few hours and a few tests, we were told I needed to take it easy and that a 16 hour road trip at 35 weeks pregnant probably wasn't my best idea! I'm doing much better now, still the occasional reminder that I'm carrying another human around and need to slow down but in our panic of Isabella joining us early we did get a few things done!