Last week we decided would be a good week to put 1500+ miles on our car. (before we sell it-more on that another time)
Early saturday morning we left home headed for my parents house. The first stop on a long road trip resulting in canada. The three days before we had planned to leave were slightly crazy with the girls alternating nap times and having too much on the calendar and I ended up forgetting our passports, we were only an hour away from home when I remembered so we turned around to fetch them. We made it a little late but we got to go to
Pumpkin fest
.
Sunday we went to my nephew's football game and got to visit with my oldest brothers family a bit. Monday we headed to Jared's parents' house and the following day we left both girls for the first time and headed to Niagara falls for our 5th anniversary. I only had a minor freak out as we pulled out of the driveway but this trip was much needed!
Jared has been to the falls a few times and was excited to switch rolls with me and play tour guide for a change! We were both bummed that this was our falls view the evening we arrived.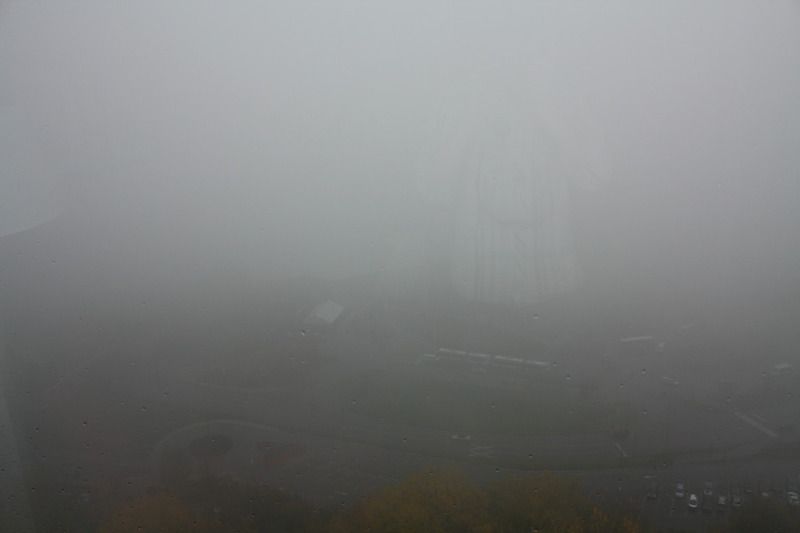 This was our view on our last day! Crazy how different!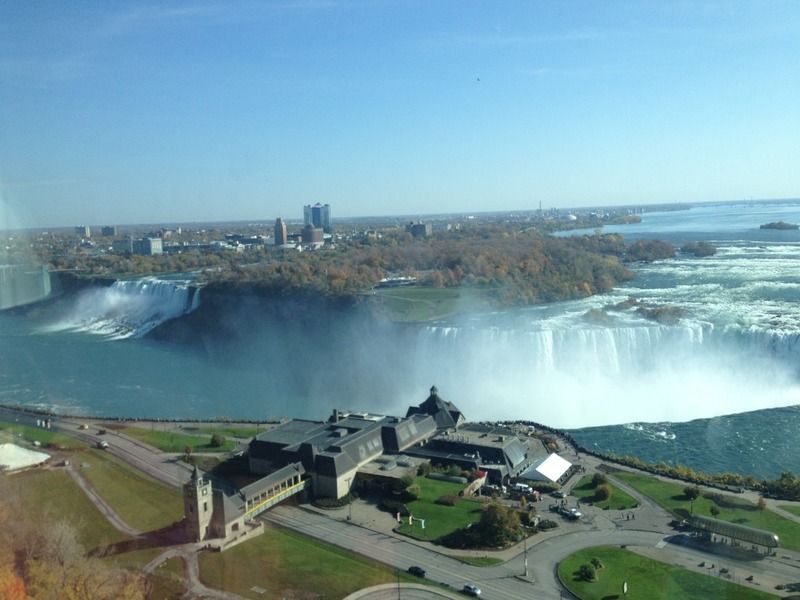 This is where the falls under tide evens out and there is a constant whirlpool. It turns the water a beautiful color and the fall trees made the scenery breathtaking! This picture doesn't do it justice!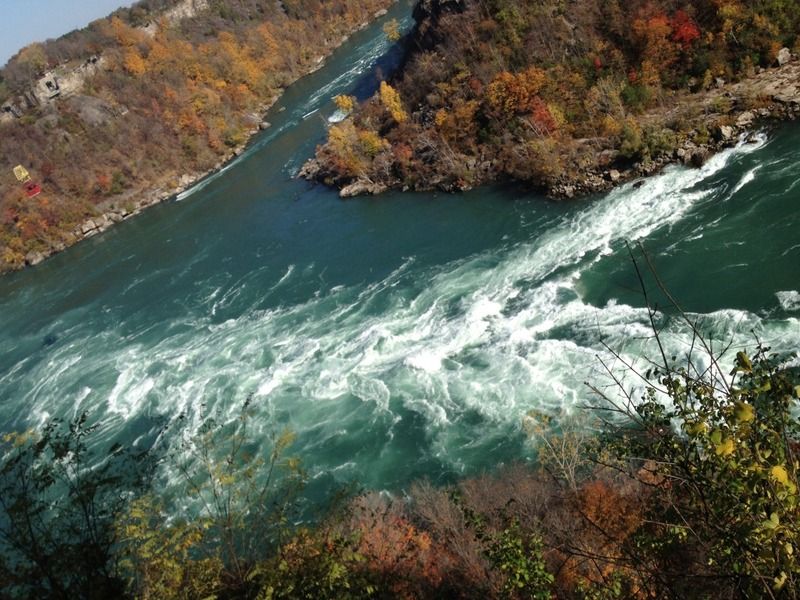 Here we are in front of the American falls.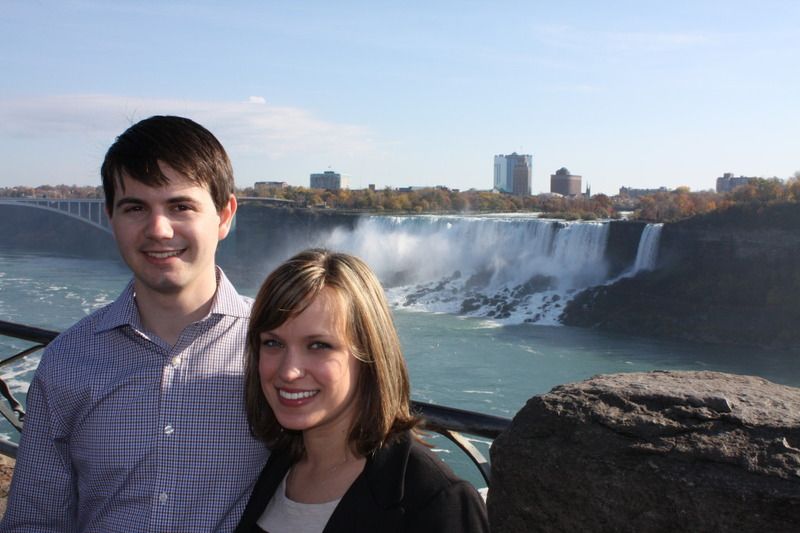 Thanks random Irish guy for taking our photo!
When we got back to Jared's parents' house the girls were both excited to see us. Addiston turned into super hyper 2 year old and ran around in circles for about an hour!
Friday afternoon we headed back to my parents house, where Isabella decided to stop being lazy and roll over. She's super strong and I kid you not has held her head up since she was 2 days old! She's just super happy all the time and loves being on her side so usually she gets to that position and chills. I just don't think she's seen the need but something must have changed because she decided to show off and roll over both ways several times last weekend and has since become a rolling machine!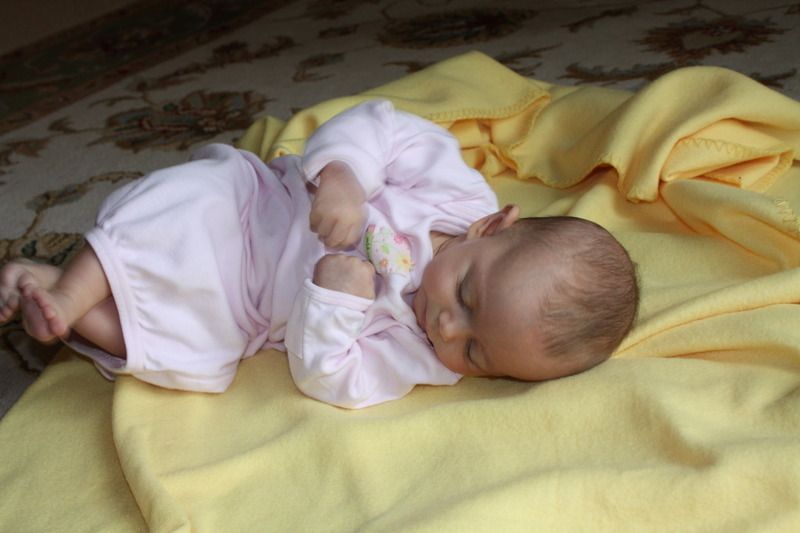 the popular side position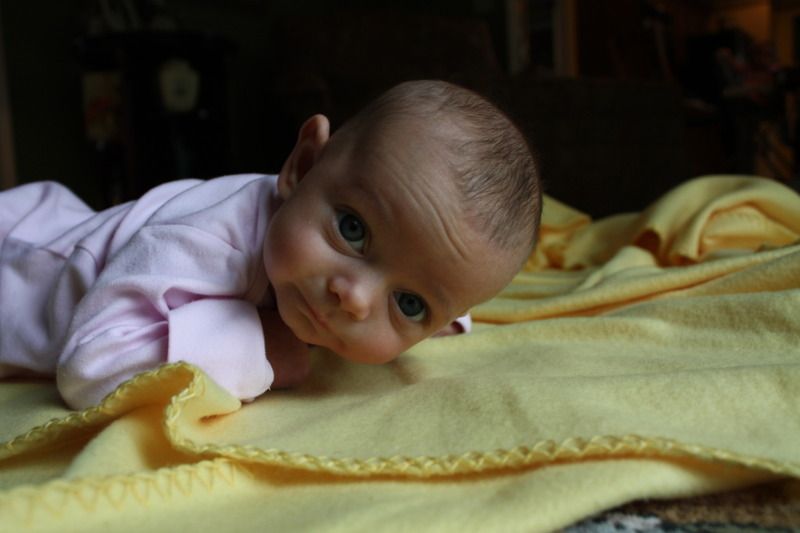 showing off on her tummy
Saturday was our actual anniversary and my parents took us out to one of my favorite restaurants. Brio, it's at newport on the levee where coincidently Jared and I had our first official date.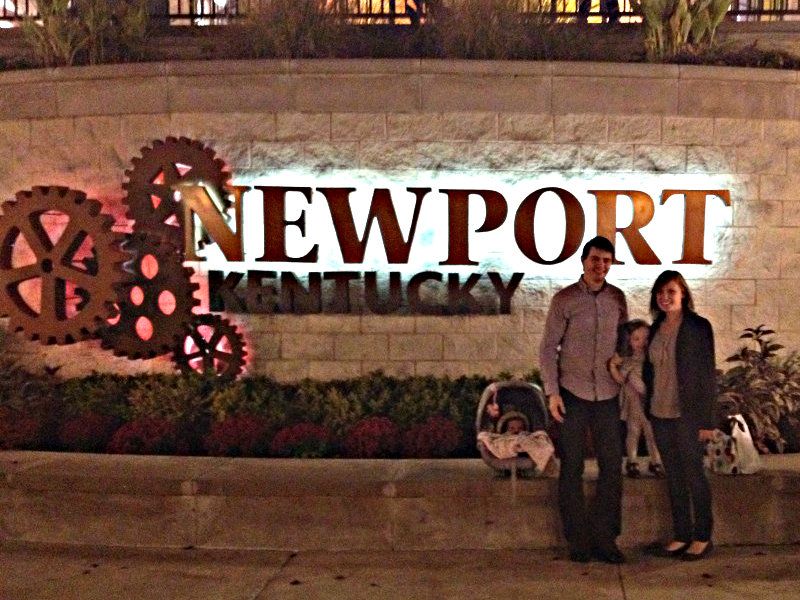 And Addiston was obsessed with the jumping fountain!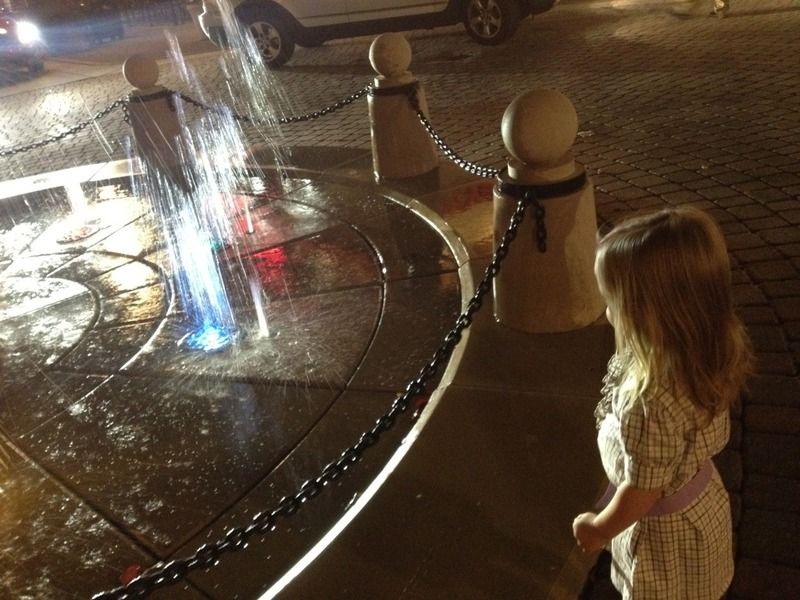 It was a great trip but we are so glad to be home and getting caught up on laundry. At one point Addiston said "hey mom, remember my pink bed." Yeah I said, "I like that big girl bed." she replied We knew she was ready to be home! But we are so thankful for a chance to see family and have some couple time!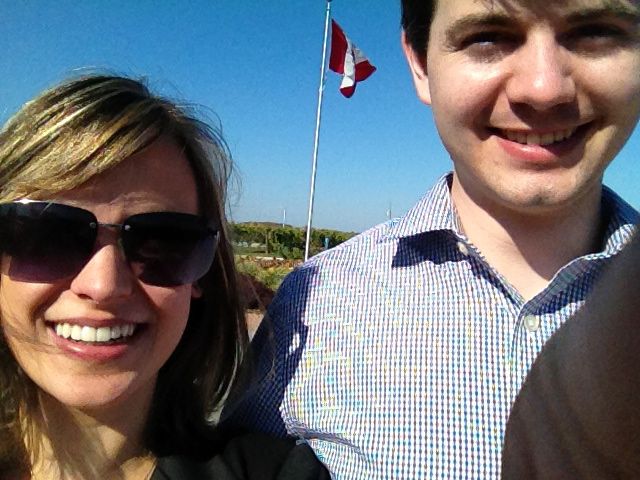 Happy Anniversary Jared-sorry you didn't get your donatos!