Wow it's been nearly a month since my last post and so much has happened! Sorry I tend to drop off the face of the earth from time to time but
Having two kids close together in age as a VERY type A person has rocked my world. I've been focusing on keeping up with the house and I refuse to eat junk food so I've been cooking up a storm! Our schedules seem to pick up this time of year and woah does our laundry reflect that!
Readers digest version of our lives...Go!
Grandma turned 90!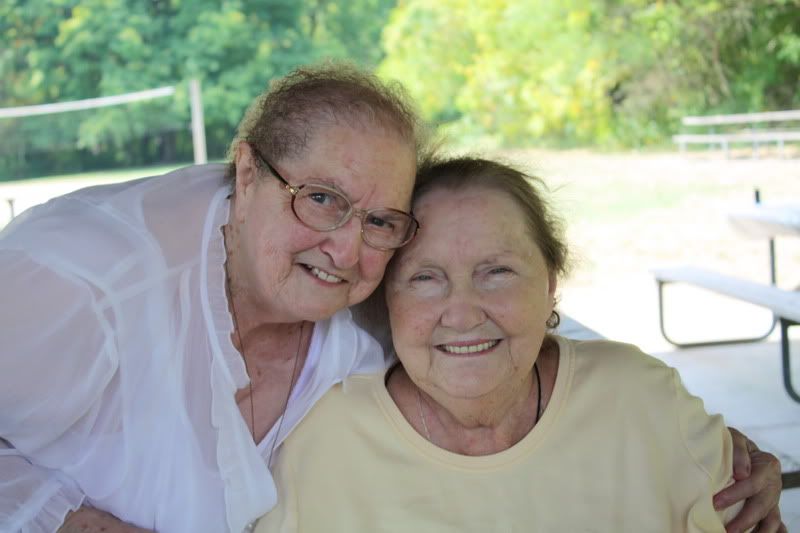 Someone had her first big girl bath...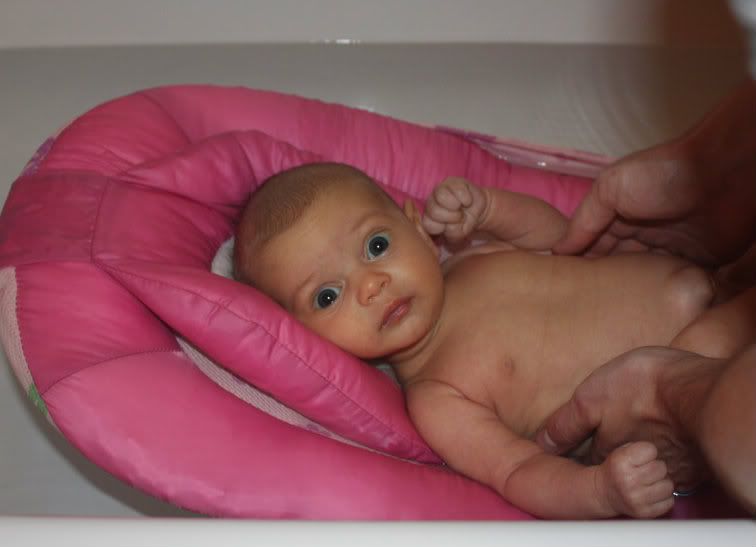 Doing dishes is now a favorite past time of one of these two people, I'll let you decide which.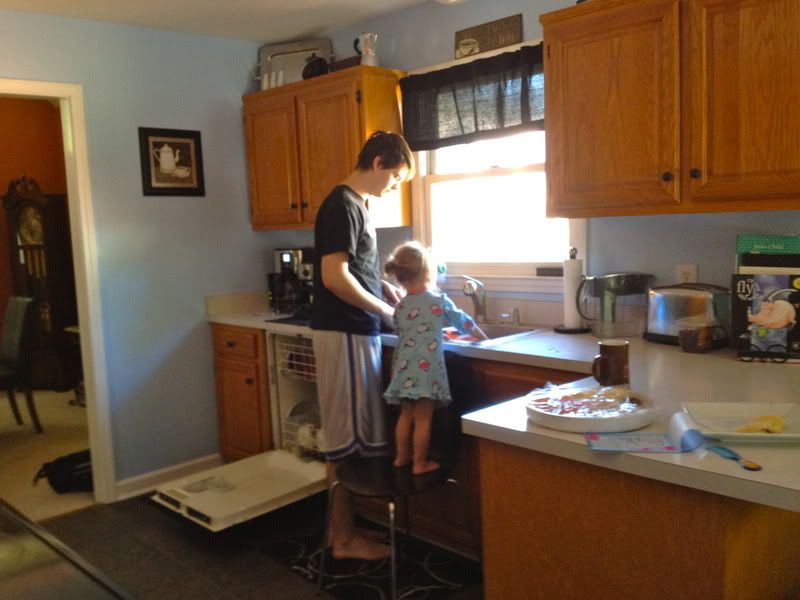 We got a date night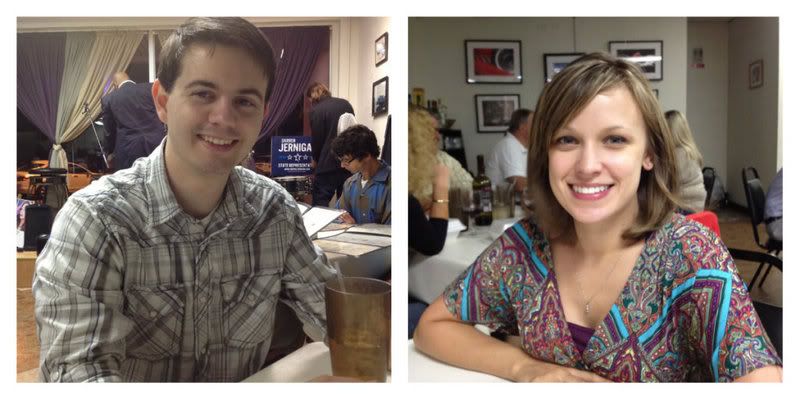 These are RARE!! We went to our favorite restaurant. It's a little international restaurant in a strip mall of all places but the food is some of the best in Nashville. It's called Cafe Bosna and if you live in the are you MUST try it!
The civic's windows were smashed in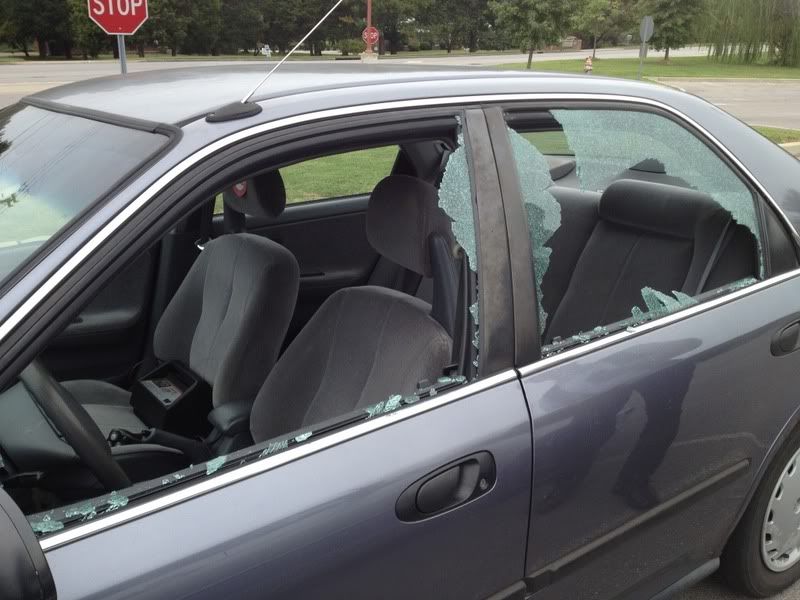 but nothing was stolen!
This chicky is LOVING school!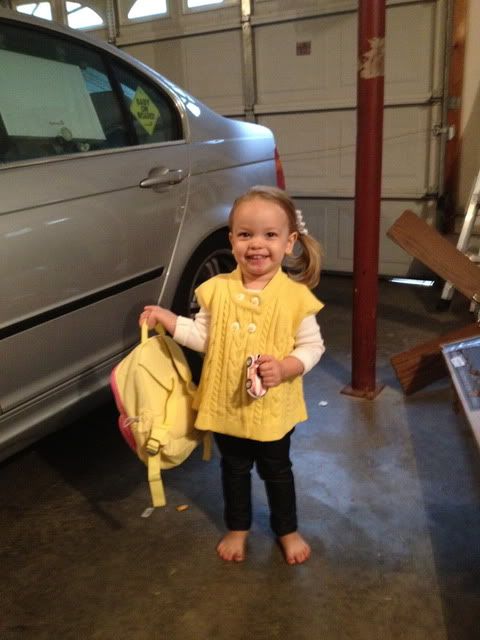 I've also decided that the garage is officially the weirdest place to take pictures!
Sister love is growing!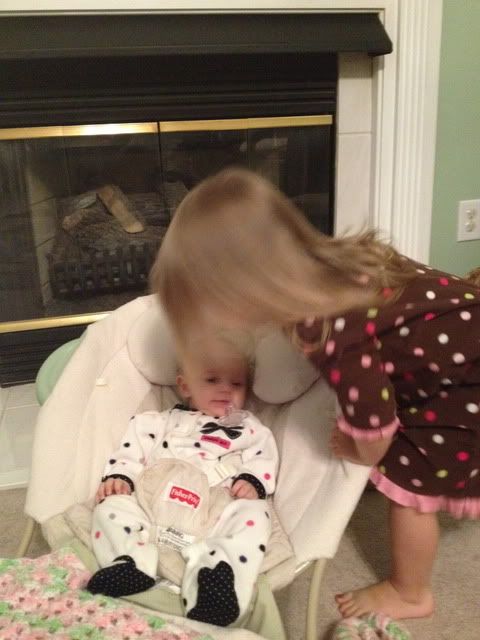 The daddy had a work trip to NYC...and brought us home presents!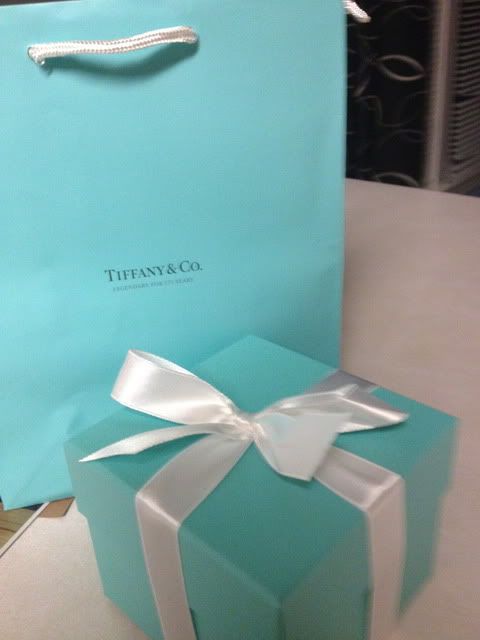 And while he was gone Addiston wanted our "nail toes" to matchy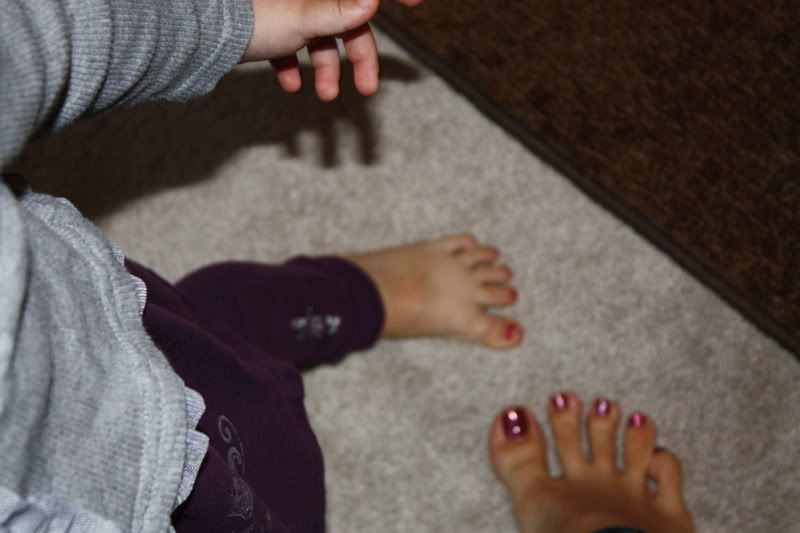 Speaking of matching...this was sheer coincidence!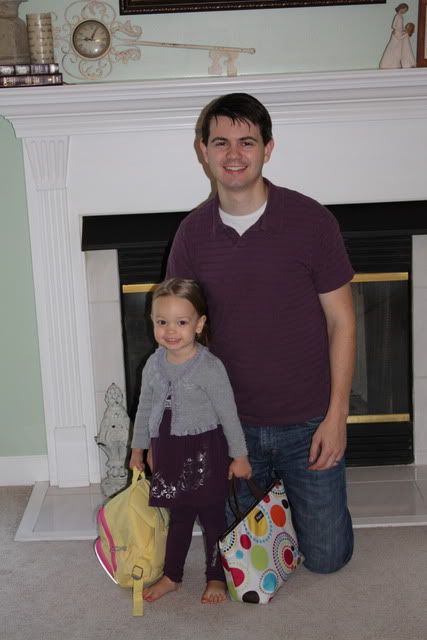 And Elmo apparently needs to come to church!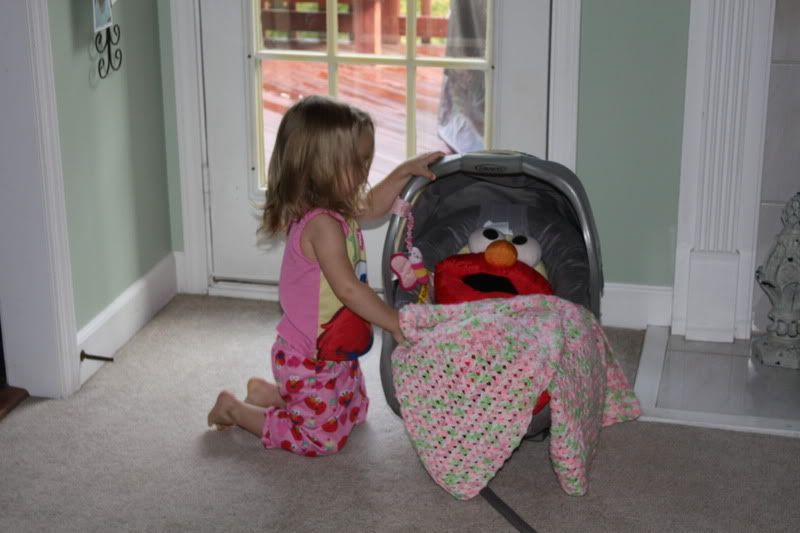 Ok there's the basics. I wish I had time to go over everything that's going on right now but I will try and do more frequent updates! However since Isabella is still napping a few things that I am loving right now:
We have pajama day at home every monday! It's the only day of the week that we don't have to be anywhere so we wear pajamas all day, bake, clean, do laundry-stuff that is suitable for rocking a tattered t-shirt and spit-up stained sweats!
I've discovered the show downton abby and love it. I caught up on the first two seasons and can't wait for the third to start.
Unlike most girls who play dress-up and say they are going to a ball or want to be pretty like a princess, Addiston proudly declares, I go to church! Every time the girl is shown a dress she states "thats pretty for church" I love that she gets so excited to go to church-it's her favorite place-well maybe it's tied with chick-fil-a, but her best friends are there, and I love that!
Isabella is such an amazing sleeper. Since we brought her home from the hospital she has slept through the night all but maybe a handful of times! It's such a blessing after her light sleeping big sister!
I've been baking pumpkin anything and everything! Tis the season and I'm running with it. I love Pumpkin.
A few of our friends are on a mission trip to peru right now. If you are the sort please say a prayer for them.
ok I hear crying, I promise I'll be back sooner!