As usual life has picked up speed as is the norm during the holiday seasons!
I feel like I've seen my suitcase more in the last month and a half than in the previous 9 combined. We
went to
Pumpkin fest
,
Niagara Falls
, Homecoming at MVNU and Thanksgiving. I'm ready to be home and have a normal schedule instead of catching up on laundry and packing it again!
MVNU Homecoming
Thanksgiving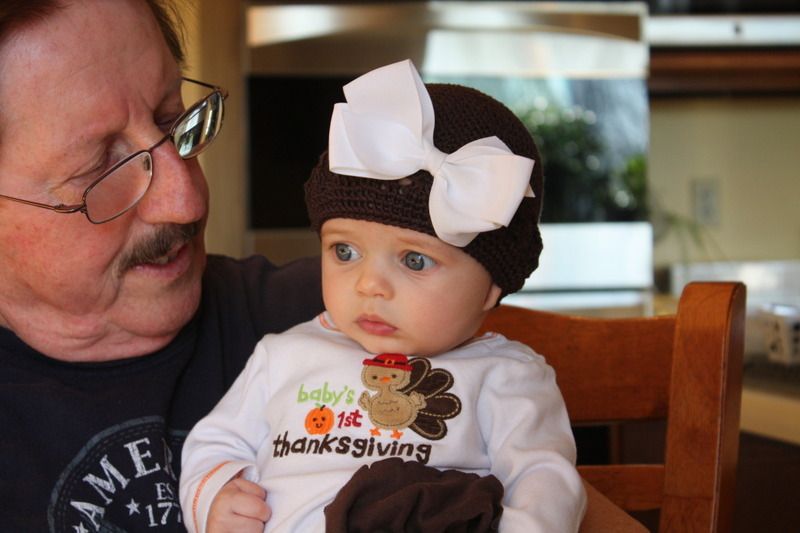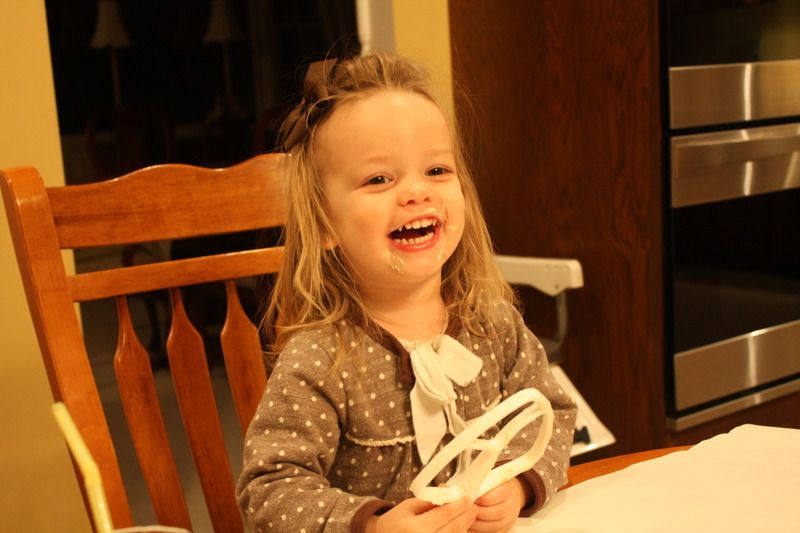 Addiston is still crazy cute and smarter than I want her to be at 2 1/2 years old, She's getting back into the potty training thing-probably because she loves her Disney Princess big girl panties! She's discovered she's strong enough to open the fridge now and gets her own sippy cup and snacks. Sometimes she pulls the wrong handle and opens the freezer!
Isabella is growing slowly but surely and amazes me at how easy of a baby she is but I don't want to jinx it so knock on wood!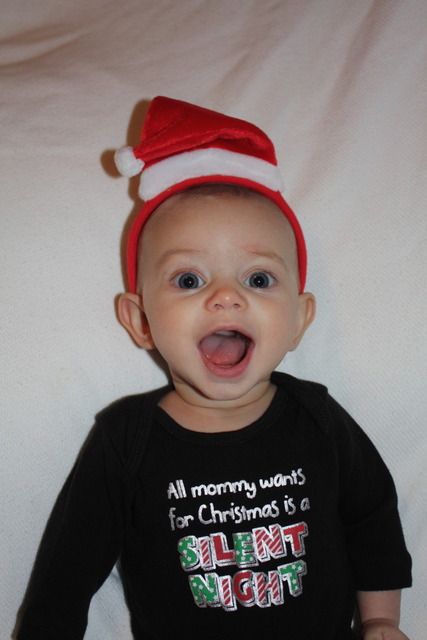 I'm done with shopping and wrapping, the halls are decked and we've enjoyed plenty evening fires, Church programs are half complete (Isabella still has to play Baby Jesus twice this coming sunday!) there are a few fun little things I'd still like to squeeze into this happiest season of all, (gingerbread houses or trees, cookie baking, and snow angels-if the south ever decides to recognize the season formerly know as winter) Cards still
haven't been sent and travel plans have yet to be finalized but we're getting there.
decking of the halls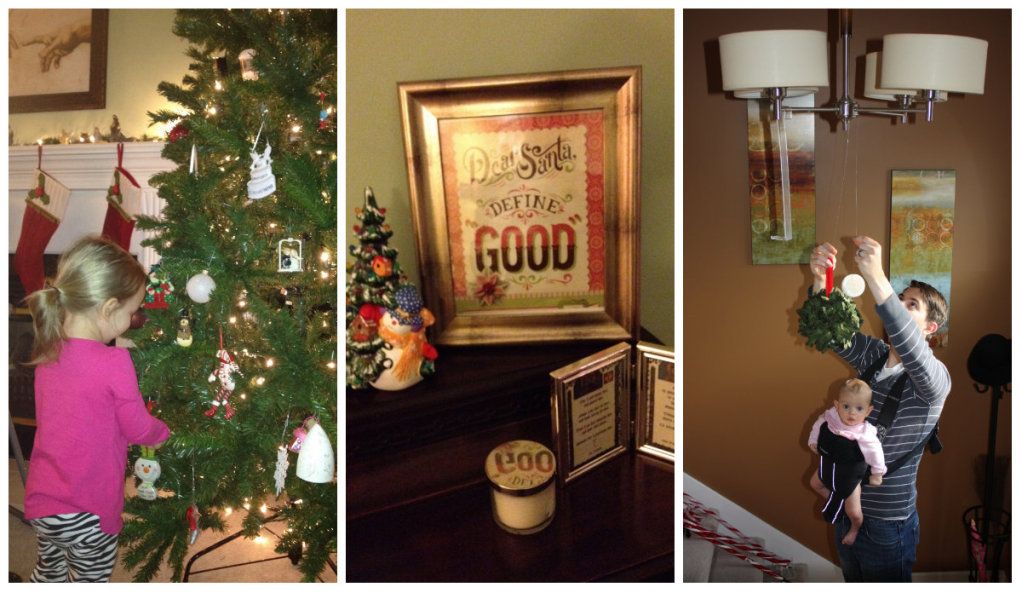 Addiston's first taste of hot cocoa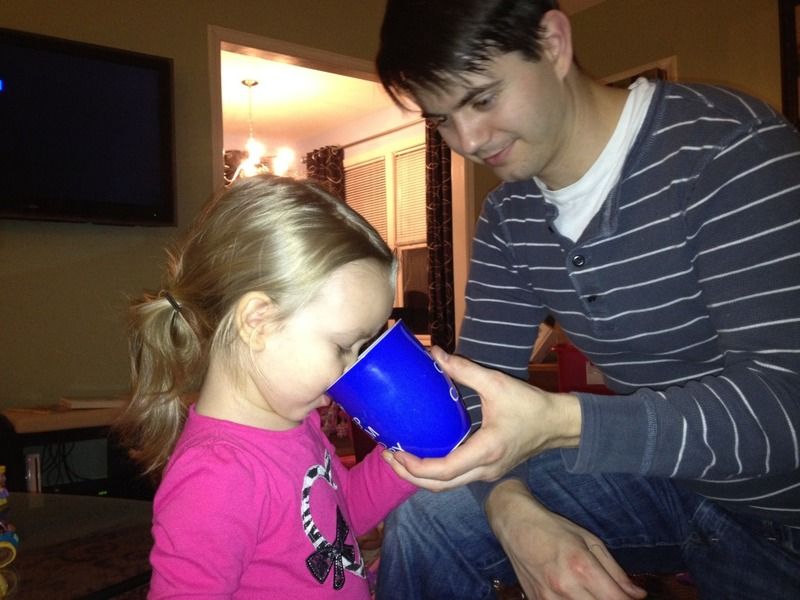 (she wanted to "taste" it about 10 times)
The Lighting of the Christmas tree downtown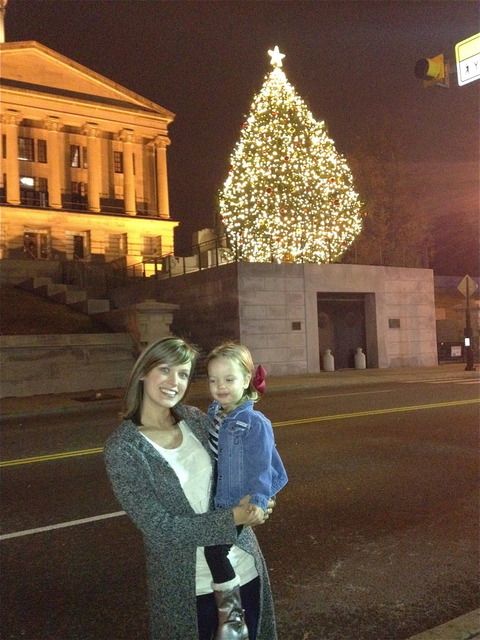 Church Childrens production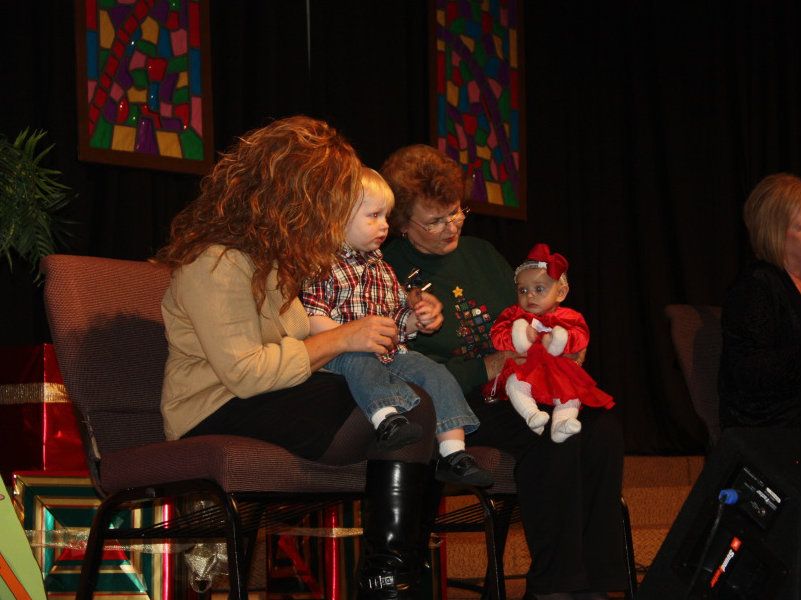 Addiston was Mary
excuse the horrible washed out lighting, spotlights ruin my very meek photography skills!
Last week Addiston caught the stomach bug that seems to be making it's way through every family we know and she was nice enough to share it with me. We've both been feeling a little punky since but are on the mend. Friday night was our Sunday school christmas party to which I owe Jared props because he did 80% of what needed to done to get ready since I was bed ridded most of the day. Needless to say I pushed a little to hard trying to host a party when I wasn't back to capacity yet and saturday morning resulted in no motivation to do anything (even pour a bowl of cereal) so we finally used the IHOP giftcard my grandma sent us for our anniversary and went out to breakfast! On the way home there's a holistic pet supply store and they just happened to have an animal rescue in the parking lot hosting a pet adoption day. Since it was a redlight and we were sitting there scouting out all the cute puppies I convinced Jared we needed to go look at them. Against his better judgement he pulled a U-turn and long story short, Addiston got an early Christmas present!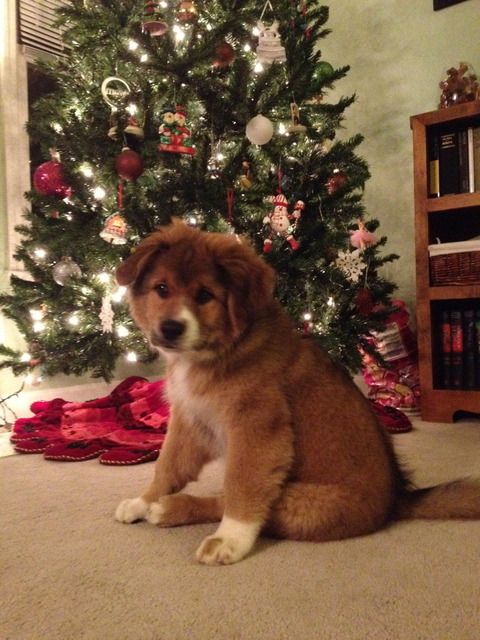 but if you ask me he was excited too!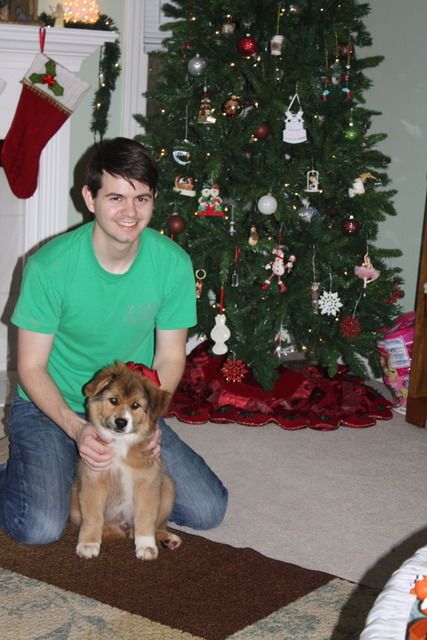 We've named him Roman and he's doing great so far! Wish us luck, because something about a 2 year old, baby, and a puppy just sounds a little crazy!!