Every morning, sometime between her morning cat nap and lunch we have storytime. Typically we read short sweet toddler books, the one's with cardboard pages and typically a mirror or touch and feel addition. Yesterday I wasn't in the mood for one of the cardboard books and picked an old book of mine. The Lorax by Dr. Seuss.
The Lorax is a family favorite (slight obsesion) and I hadn't read it in quite some time. It is well worn, the pages stained, the corners bent and the binding makes the perfect sing-songy screech, of a book that has been well loved. It is however rather long for a 3 1/2 month old and I figured that I'd have to put it aside half way through and finish it another day. But in an attempt to appease the child inside of me I busted out the Lorax stuffed animal (I told you it was an obsession) that her daddy bought her for valentines day before she was born. She sat and listened to the whole story and then just looked at me afterward like,
what it's over? there's no more? What happens next?
So in the mean time I thought I'd document her interest with her new found friend (who speaks for the trees) The Lorax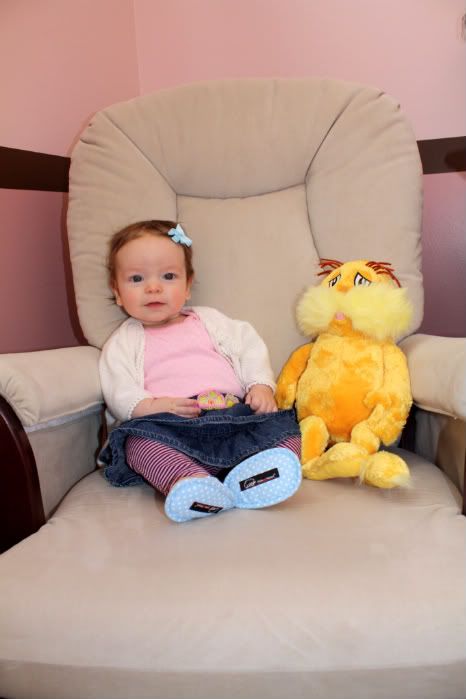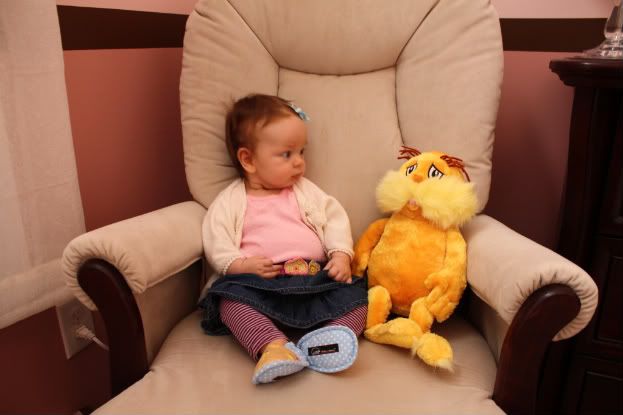 Why hello there, what are you doing in my chair?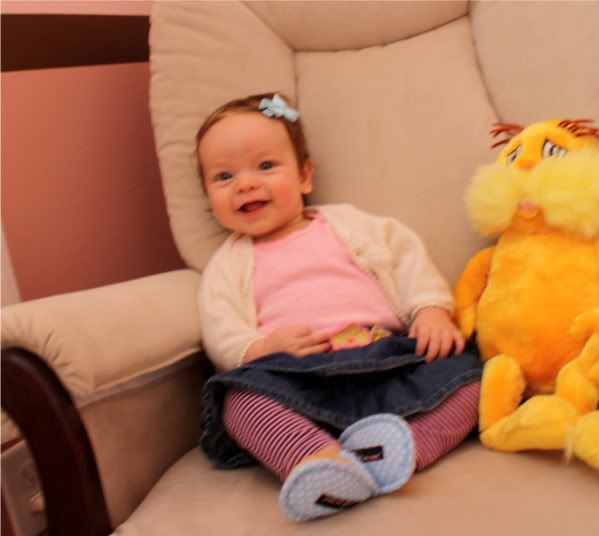 Mom, look I made a new friend!



I think you belong on my lap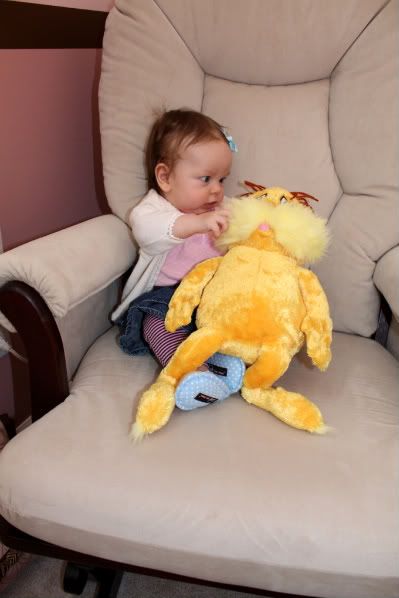 hum, you have a beard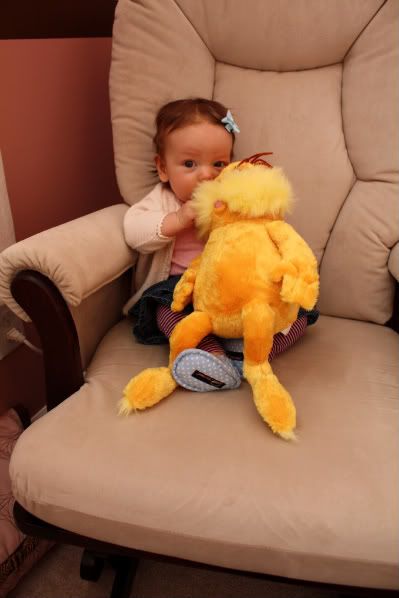 I wonder what your beard tastes like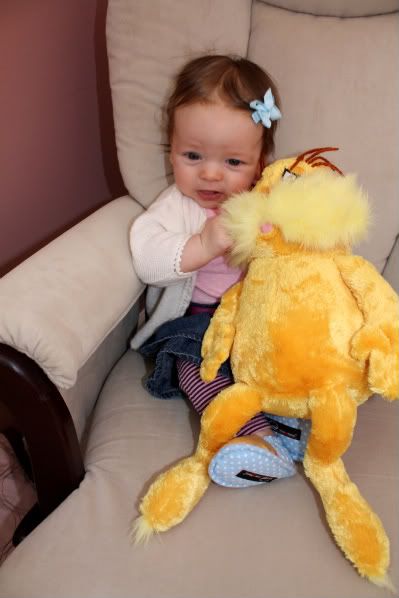 I don't think I like this



Yepp, I like my fingers better than lorax beard!