Last weekend we ventured about two hours outside out little city to make some memories. Our girl is an adventurer and we've gotta keep that up. My aunt and uncle have an old farm house on the other side of the city and friday after Jared got off work we packed up the car and headed out to spend some time with our family that is down here in the South.
Turns out our girl likes dear, the deader the better, that way they hold still for her to pet and hug them!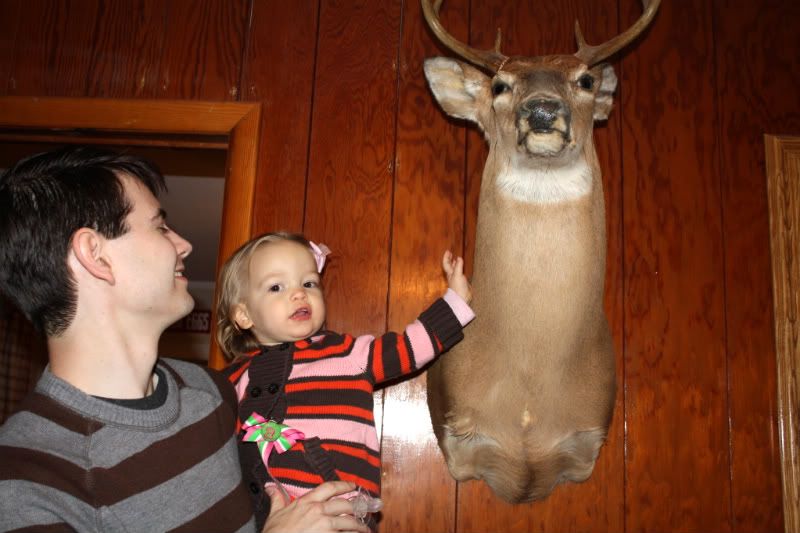 The house is old and creeks but has character and my aunt is a shop-a-holic so she has found some great stuff to accentuate it's style. I haven't been out to the farm since I was a Junior in High School and we oldest sister and I came down for spring break. It's changed a lot over the last few years and was such a great relaxing staycation. My cousin and his kids were there and his youngest is only four months older than Addiston and the two played together the whole time.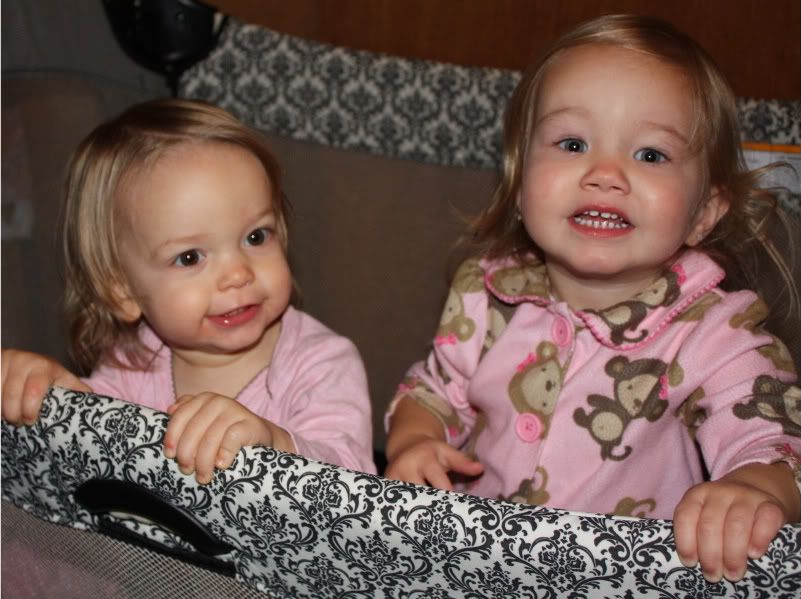 There were campfires accompanied by roasted marshmallow's, hot dogs and conversation that trailed into the morning hours.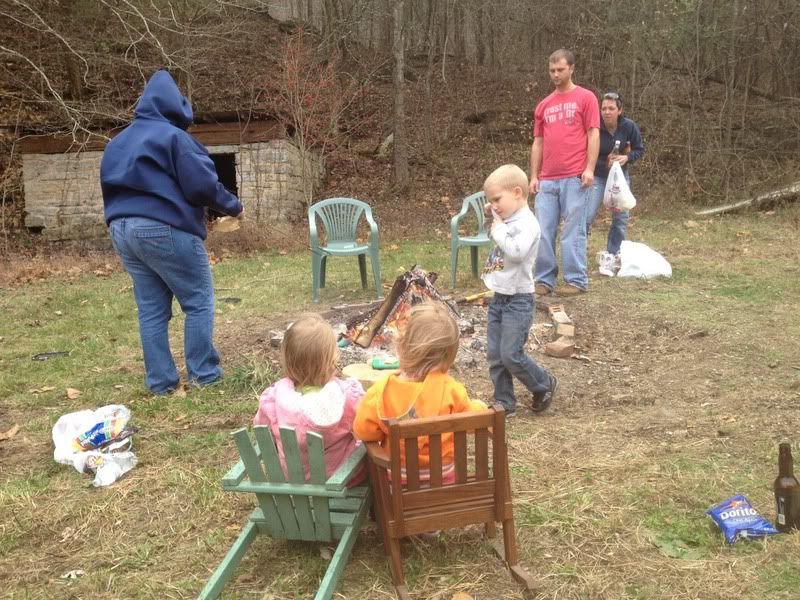 Antique toys were found in the loft of the barn which I'm pretty sure we all need a tetanus shot for looking at!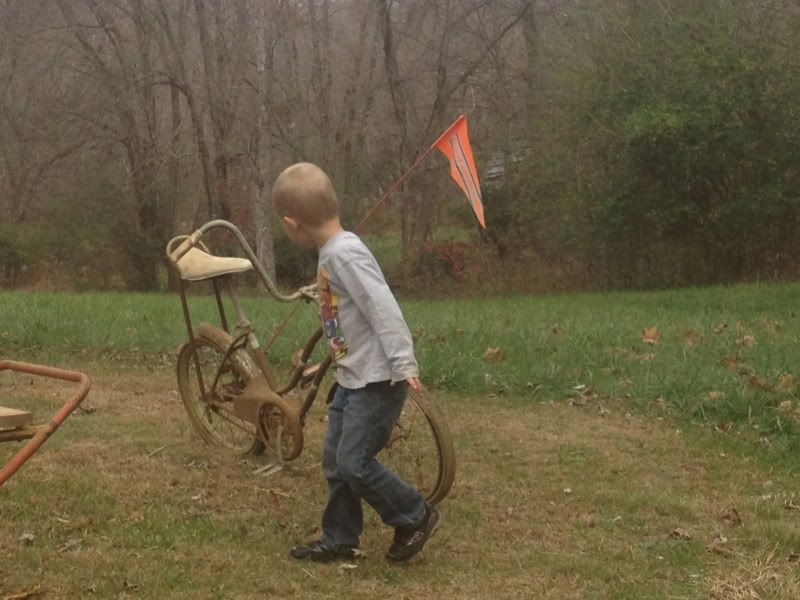 We hiked to a "waterfall" and on the way back my girl insisted on walking in that dried creekbed coated with crunchy fall leaves.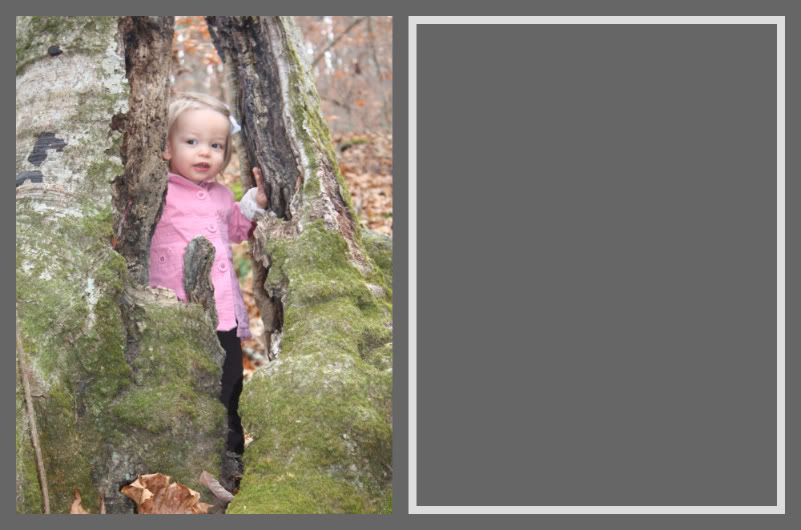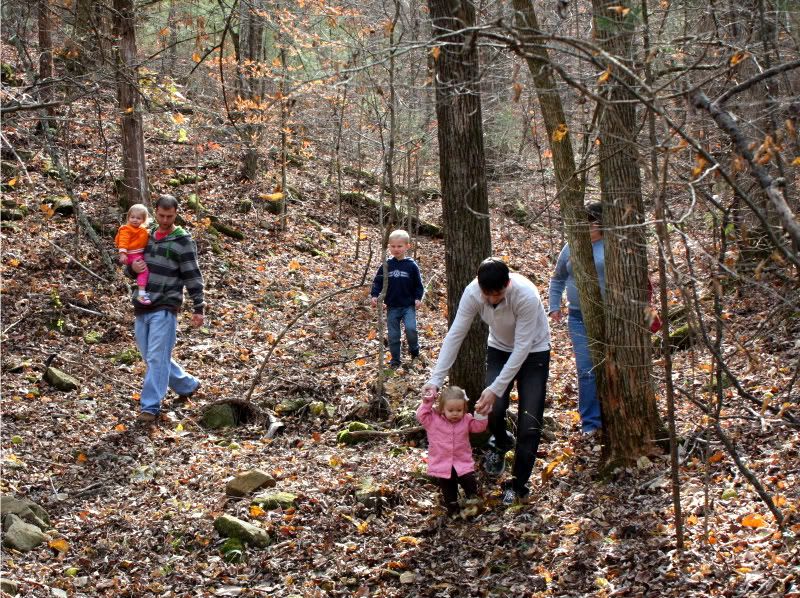 My girl ate dinner in my Great-grandmothers red chair. She's the 5th generation to adorn it's firery leather and she didn't mind sitting in a big girl chair and being able to eat off the tabel. This beloved piece of furniture has been fought over countless times by the last four generations and my grandmother would love it!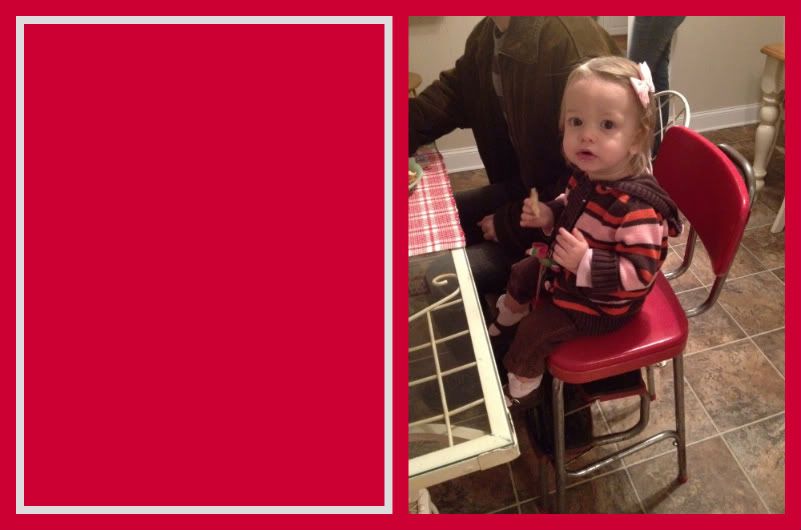 Unlike her cousin Addiston didn't sleep like a rock all night then take a 3 hour nap the next afternoon, instead she stayed up till nearly 11, napped for half an hour and luckily was mesmerized enough by the fire to keep her barely manageable. Luckily I don't take pictures of the meltdowns and I try to remind myself that at that one meal she only at three pieces of cheese. I like to look on the brighter side and wait a day or two to do laundry so the smokey campfire smell stays around a little longer.