Day before yesterday the little girl and I were playing in the living room, reading board books, waving to each other across the coffee table when she took off towards her favorite toy (Mr. Giraffe) she was chewing on different parts of the brightly colored contraption when the trash can caught her eye.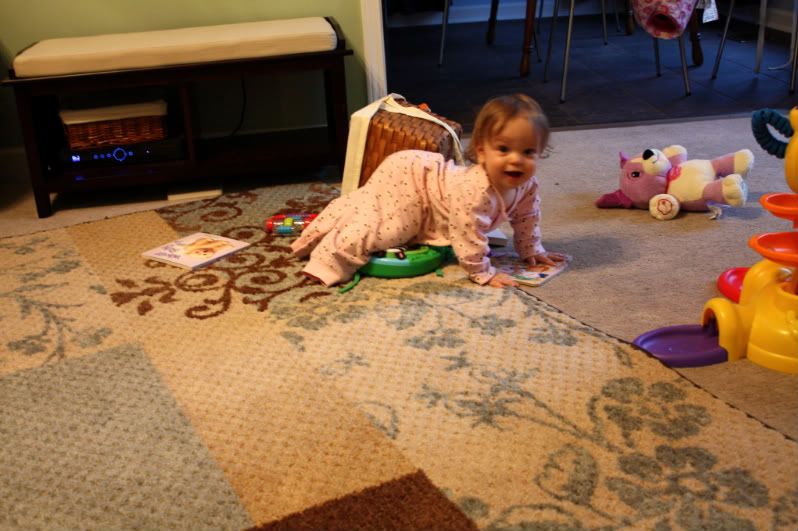 As much as I hate to admit it she loves the trash can. It's tall and shiny, and I'm pretty sure she thinks it's a treasure chest. I mean the only things she ever notices that we put in it are things she wants, half melted puff's, random bits of paper she finds on the floor and puts in her mouth, empty food jars. She can barely reach the rim and Jared and I are always pulling her off of it scared that she'll pull it over and sure enough after weeks of attempting to get her to head our stern voices and avoid the "
icky gross
" it happened right before my eyes, at arms reach, she leaned back and the trash can came with her, or more, on top of her. Her head hit the transition between the ceramic tile of the kitchen and the warn carpet of the living room. Her right arm pinned under the now empty, stainless steel monstrosity.
She cried, refused a pacifier, knowing it would calm her down, and hey I can relate with just wanting to cry sometimes, so I let her cry a while. She has a little bump on the back of her head and welcomed the extra cuddle time she got this afternoon. I cursed the tile and the metal transition that dented my sweet little girl. We've joked about wrapping her in bubble wrap, putting her in a plastic bubble so that she wouldn't get hurt when she gets too close to the steps, or attempts to eat the coffee table.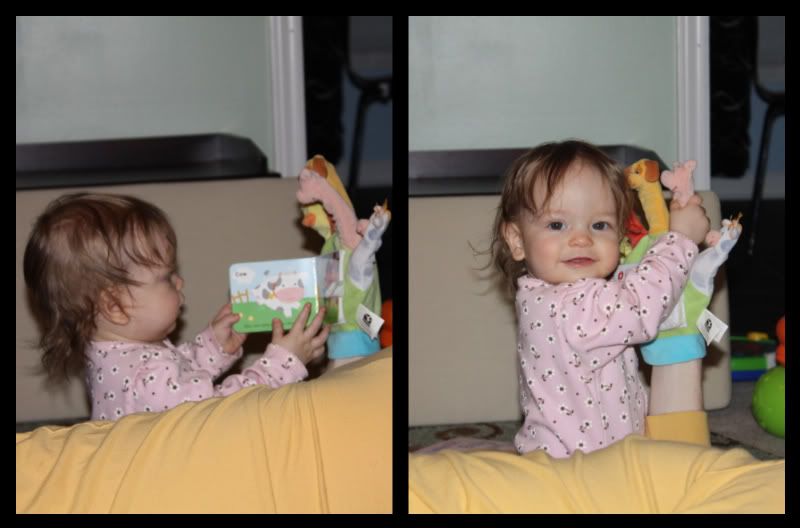 But you can't cushion your kids. You can't send them into the world bubble-wrapped and helmeted even though you want to. You can't carpet their universe, hoping their falls will always land softly. You love and let go and thank the modern world of advancements in safety for airbags and outlet covers, baby gates and bike helmets. And when our kids fall—and they will—you scoop them and hold them and tell them it's okay.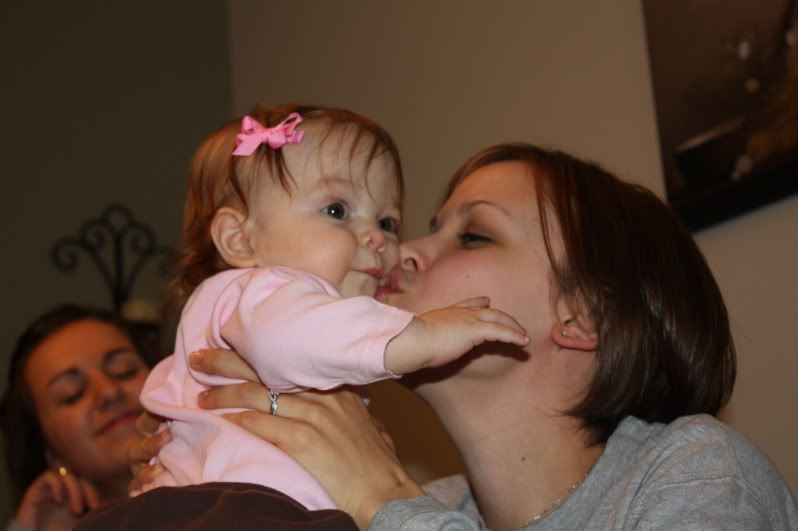 There will be times when my patience is shot and I'm all hey-look-at-the-crazy-mom-who-can't-keep-it-together but there are moments when fessing up about the challenges of parenthood are good. Moments where I'll come here and write that there've been lots of whining, babies who won't sleep, a mama who's popping Oreo's and can't keep up with the laundry. And it feels good in that whole everyone relates kind of way. And it's kind of cool and in-with-the-times to be honest and lay some good self-deprecating parenthood admissions on the table because this generation is realizing it's good to be free and honest and, in doing so, we're going somewhere good with it.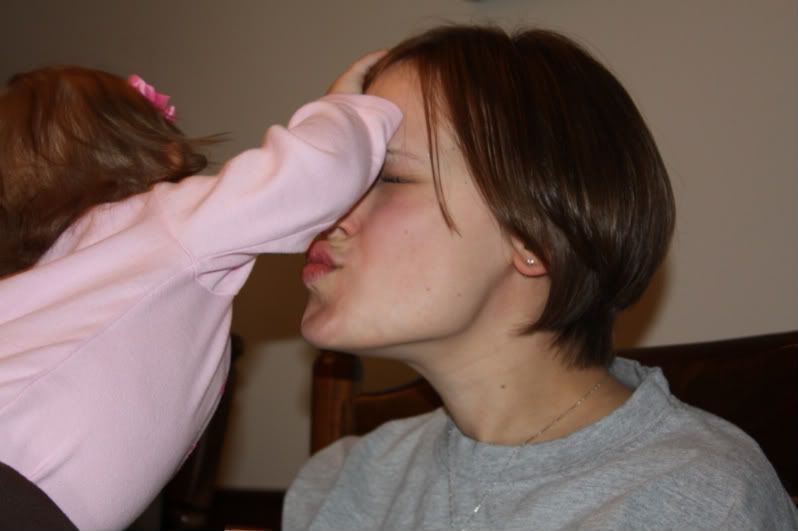 Have a fabulous day! And if you fall this week, may you fall softly!