Last weekend we took a family stay-cation to Opry and it was awesome. It was dreary outside so the garden's were all but empty. We let the little one play in the waterfalls and we rode up and down on the glass elevator one too many times.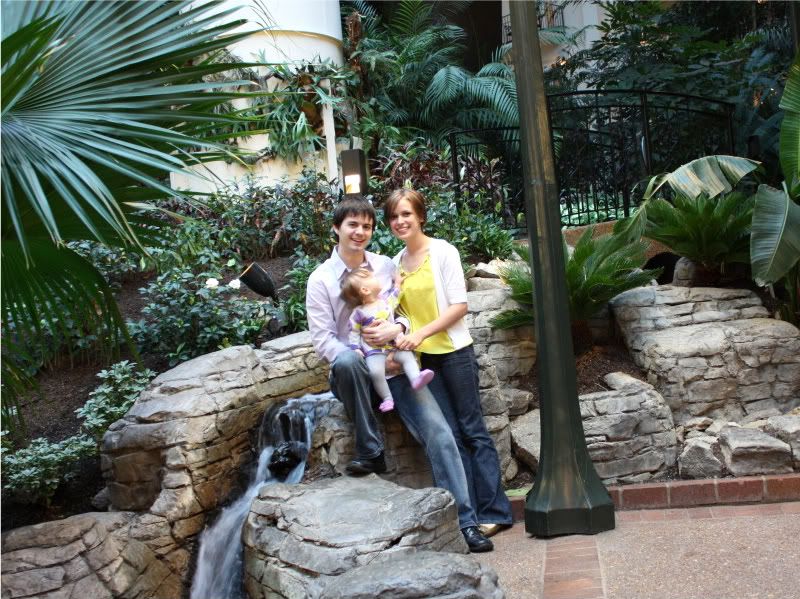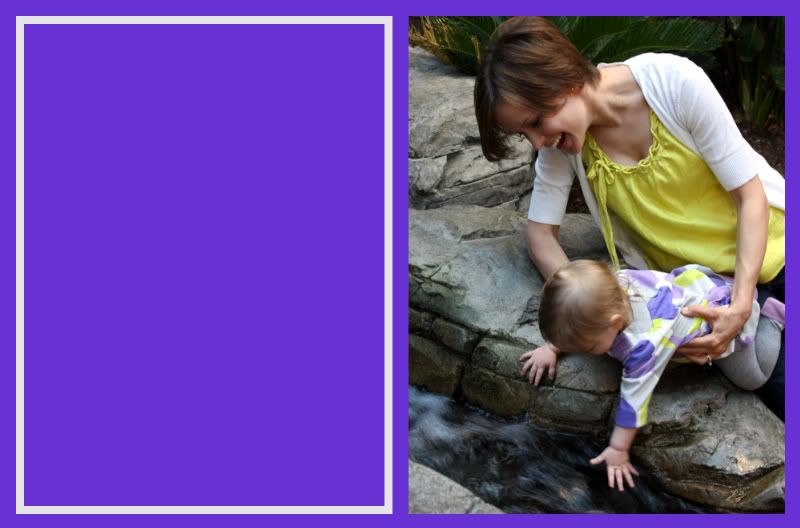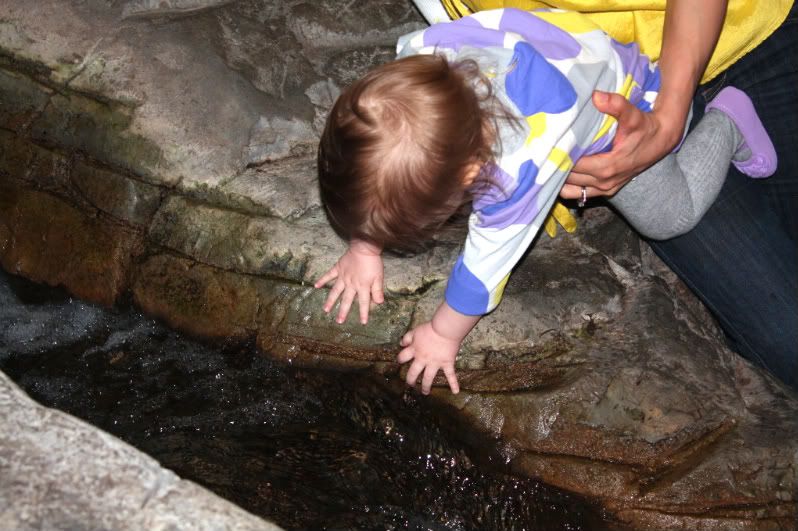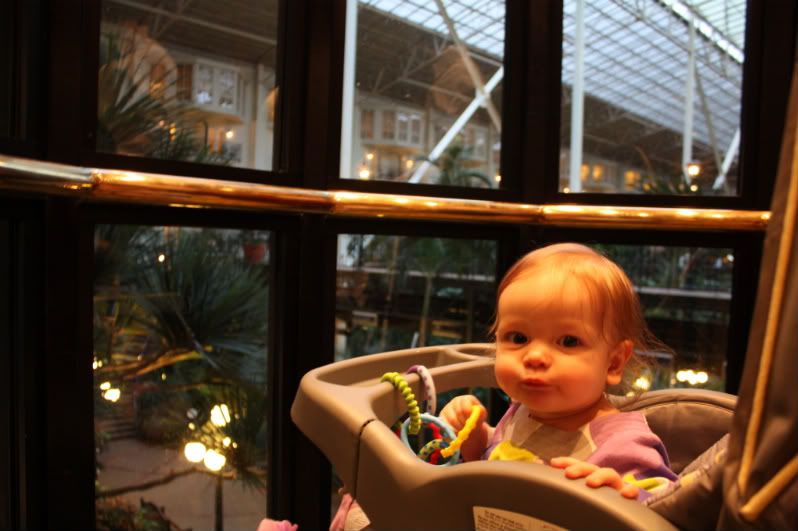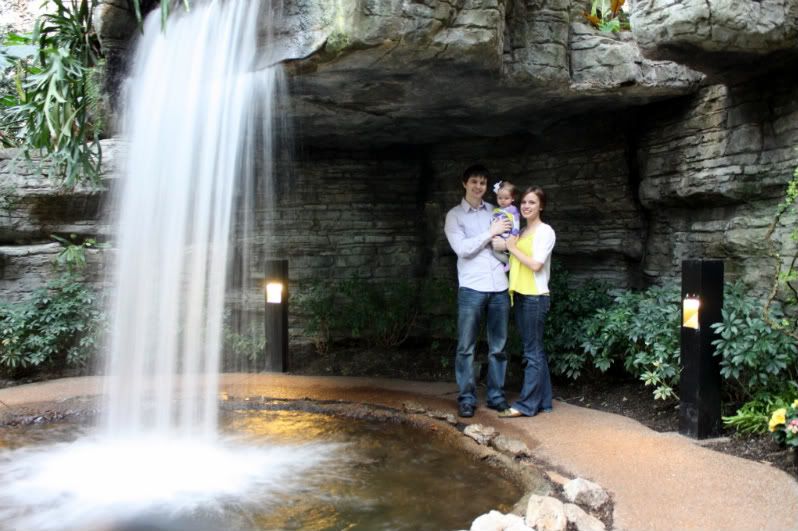 Sometimes we take for granted the things that are right at our finger tips. Like when we lived in Ohio there was this amazing science center within an hour of our house and although I had been as a kid and Jared had been as a kid I always wanted to go, as a couple, on a date, but we got busy and we went on vacations to other parts of the world and overlooked the attractions in our own back yard. So I'm determined not to do that here in the south. So we're taking advantage of all the tourist traps set right here in front of us. And the best part, it's free.
And now, Let me just announce: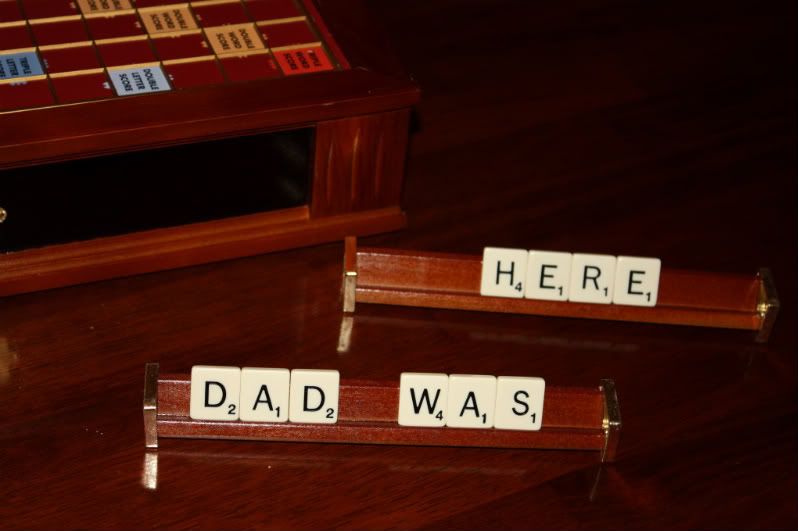 Which means fresh coffee every morning, going out to eat more than normal, and a very clingy little girl. I don't know what it is with her but every time I walk out of the room she drops whatever she is doing and crawls after me crying. Apparently it's my fault and I have her spoiled rotten. But hey it's kinda fun that she likes me best!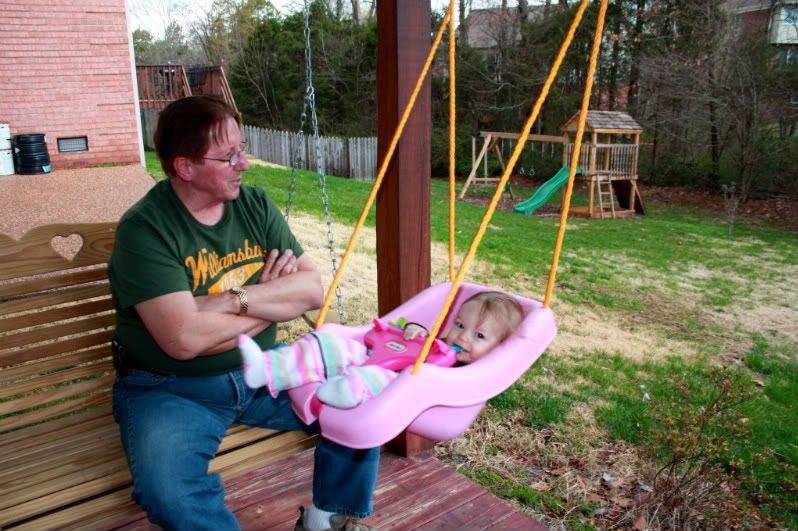 Jared's dad drove through town the other day and Addiston had no idea what to do, out to lunch with her dad, and both of her grandpa's on a boring ol' Tuesday.
This past week was great, relaxing, and full; cheerleading banquets, doctor's appointments, mechanic's, and little adventures around town: including my dad trying his first crepe, "
a cosmic experience
." So it's back to the normal routine of things, cleaning and laundry, cooking dinner, and chasing around a sweet little girl who has learned that the faster she crawls the higher I toss her when I catch her resulting in enormous amounts of giggling. She's growing so fast, learning to bounce, and wave, give five and play peek-a-boo like it's her business. She's slow to warm up but I'm pretty sure she liked having her loud pa-pa here, and I liked that he helped fold the laundry!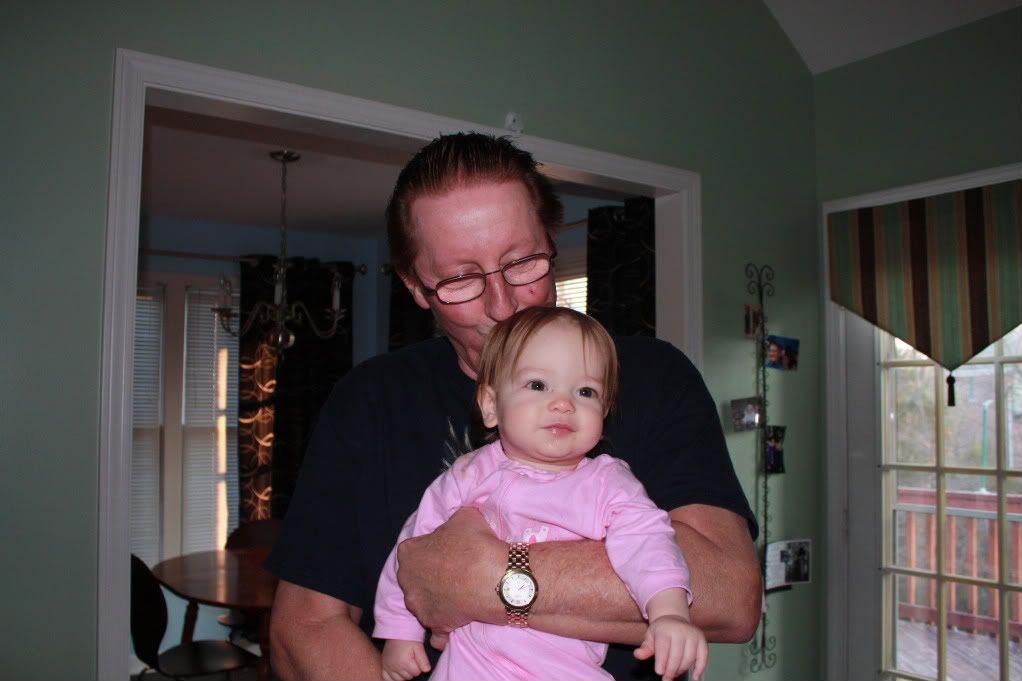 We miss you Daddy!