Aunt Kara arrived early (like 5am early) Saturday morning, accompanied by some of her friends, they made the 8 hour drive down here to visit for a few days during her Spring Break. They are such a sweet group of friends; considerate, respectful, and they laugh non-stop. Saturday afternoon we went over to the Gaylord Opry hotel for some girl time and were surprised (well one of us was) by non other than the Mr. Aaron Ballard!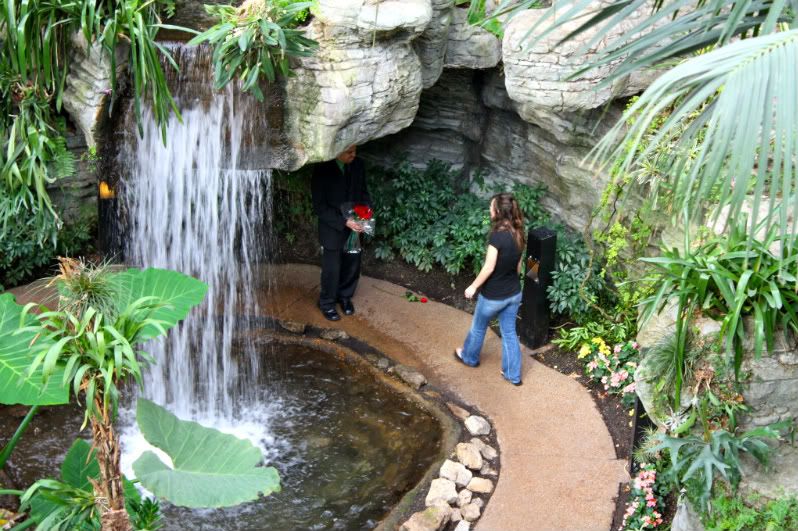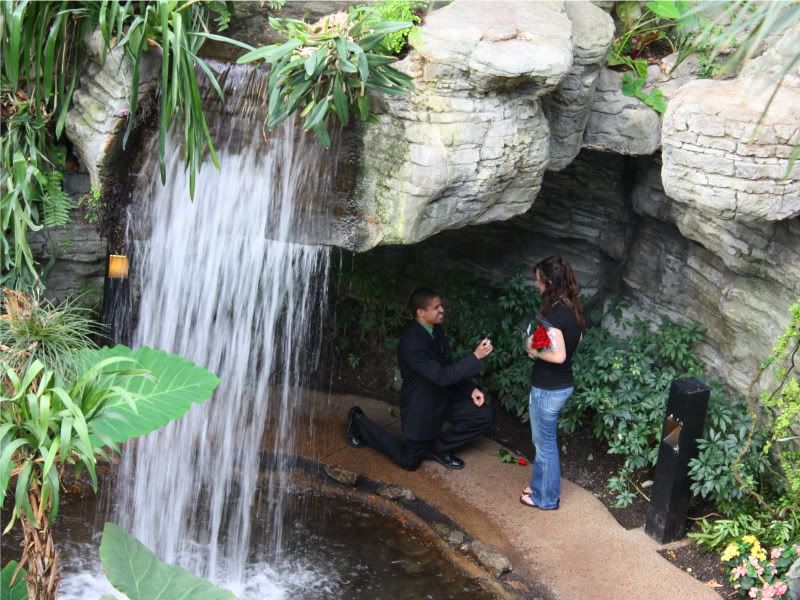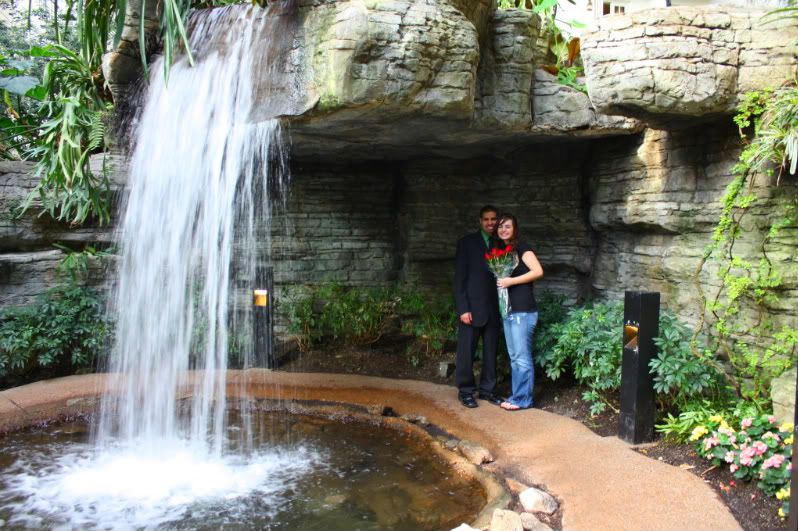 They are truly the perfect couple and we are so happy for them.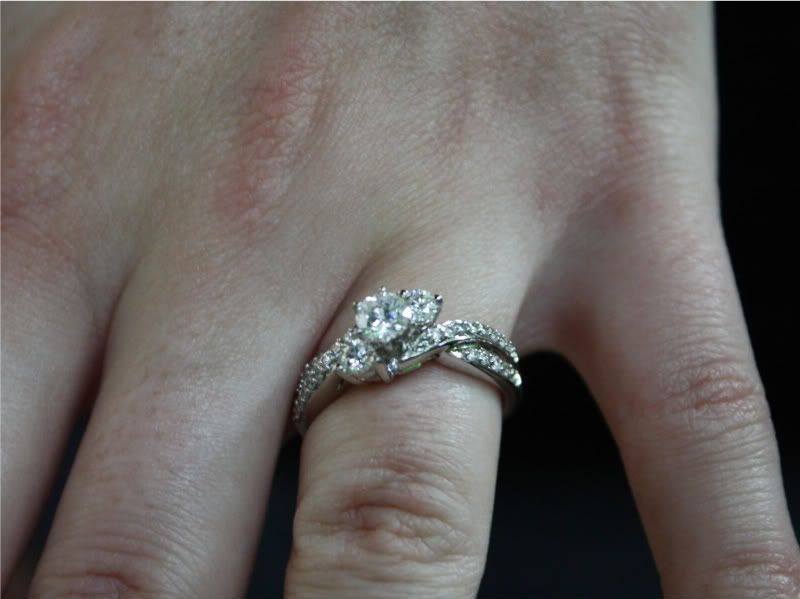 And her ring is fabulous!
The rest of the time the girls were here we got to do touristy stuff. I stayed up way to late attempting to fit in as much girl time as possible and when the little one woke up at 6am I realized that I'm not in college anymore and therefore was left rallying most of the day because I was runnin on empty!
I will add that they are the most indecisive group of friends I have ever met, it's painful to watch, really, they are all so polite, and truly indifferent as to whether they eat BBQ or pizza, so simple dinner decisions turn into graceful "
I don't mind, we can go wherever you want
" and "
no I don't care what we eat
" being the type A, schedule driven, OCD person I am I made way too many of the decisions over the last few days, as well as ate way too much!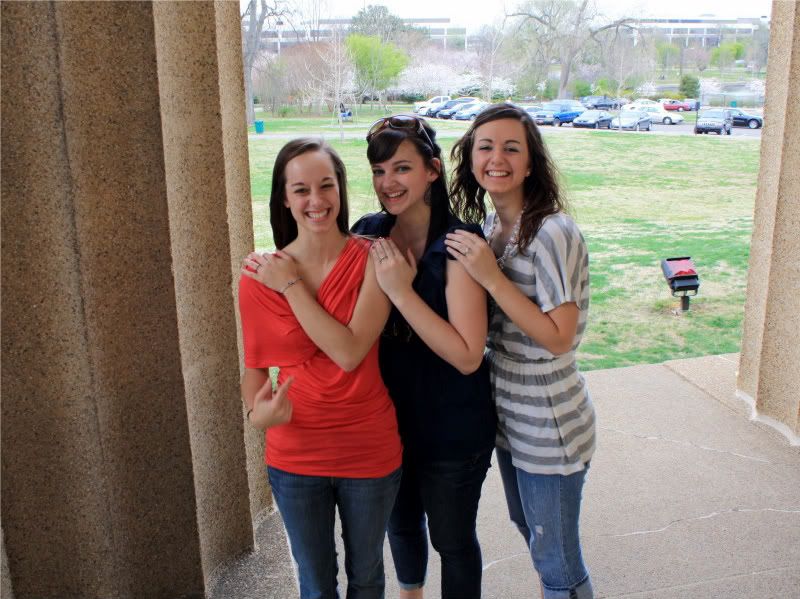 three of them are engaged, leading to most of the conversation centering around wedding planning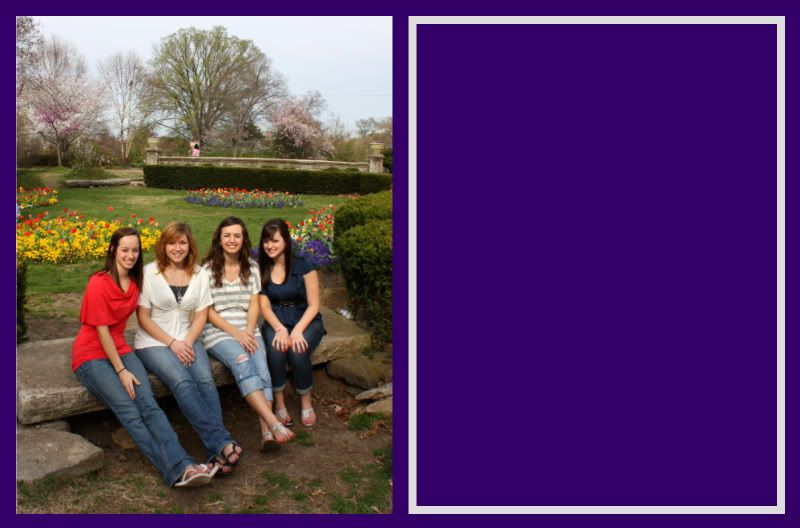 Addiston loved having so many visitors. She didn't sleep well and was constantly distracted during meal times by laughter, and waving, silly faces, and peek-a-boo. But she loved each of them and has been slightly high maintenance for just me to try and ceaselessly entertain her today as she's become accustom to.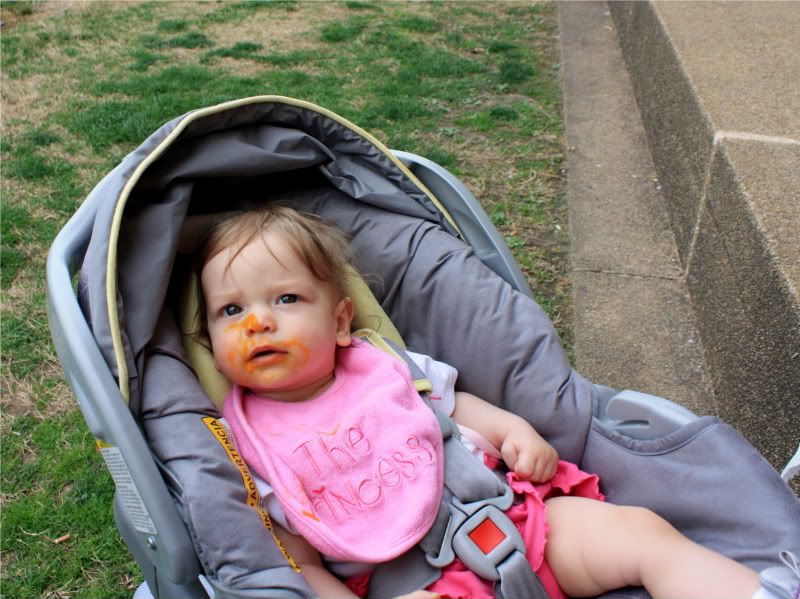 Thanks Aunt Kara for grabbing the camera and capturing some pictures of me and my girl!